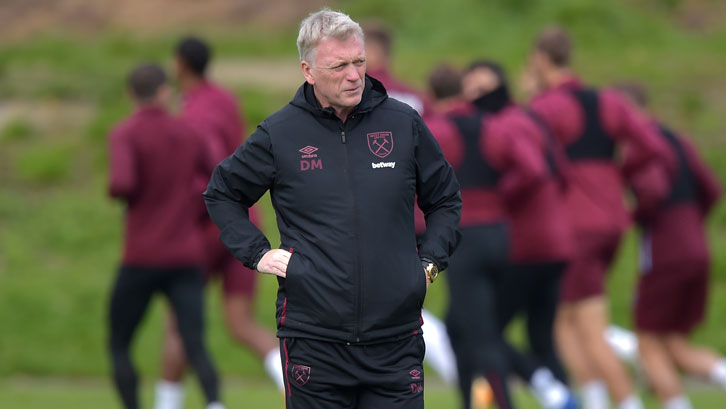 David Moyes returns to the dugout on Sunday after missing West Ham United's last three games while isolating following a positive COVID-19 test.
The Hammers won both Premier League matches in his absence, with the manager directing things from home with the support of his coaching staff in the stadiums, thumping Wolverhampton Wanderers 4-0 and Leicester City 3-0.
West Ham therefore travel to Tottenham Hotspur seeking a third straight top-flight win and clean sheet and, speaking in his pre-match press conference, Moyes is hoping his team can maintain their recent form and get one over their local rivals...
I'm all good health-wise and I've got to say 'Thank you' to all the people around me for all the help I've had. It's been really, really good.
Like everybody else, I've followed Government guidelines and I've probably stayed at home a little bit longer than even my ten days because I didn't want to be a spreader and bring it in.
I've got to say I had a brilliant team looking after the football team and that brilliant team have done a brilliant job while I've not been here, so I'm really pleased about that.
The staff were great and for anybody who didn't think Alan Irvine was a really good coach, leader and organiser or if they didn't think Stuart Pearce was a great motivator, Kevin Nolan is learning his trade coming into the business and Paul Nevin has been really good behind the scenes, they are all really good at their jobs and I knew they could take it on.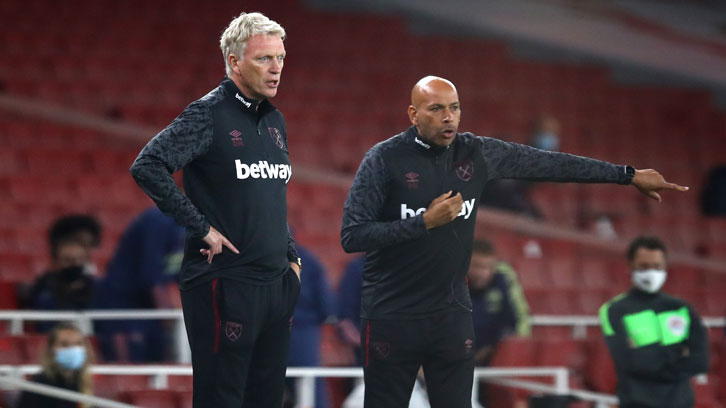 The good thing was having the cameras at the training ground. We would prep training in the morning, I'd watch it on the cameras, I'd moan at them after it when I didn't like something, so it gave me a chance to be involved as much as I could. And that few hours in the morning actually used up a big part of my day.
The period I was in lockdown was in the heart of the Transfer Window and I was watching game after game and player after player and trying to get the job done, so it kept me really busy and kept my mind off the COVID, thankfully.
I thought the performances the team put in in the two Premier League games I missed in-person were excellent.
You saw high-scoring games. We won 3-0 and 4-0 and I think, in truth, there was a lead-in if you saw our performance at Arsenal. How we never came away from anything from that game, I'll never know.
After lockdown, I have to say our performances have been good. I think the only let-down was our performance against Newcastle in our opening game of this season. Other than that, I think the players have been terrific, they've been in good shape and good form. We've had some brilliant performances from some of the players and long may that continue.
I think at the start of the season this looked a difficult spell of fixtures, as most of the journalists told me, but I think we've done well and we're in a pretty good place.
We're going up against top teams, we know that, but I feel at the moment that we have a belief that we can play, we can challenge and we can score against them.
Our goalscoring record from lockdown to where we are now is terrific, with the threes and fours we're scoring, so it's not as if we've just done it once. We're doing it quite regularly at the moment.
So, if we could become a much better defensive team then I think we've got lots of good attacking options to continue scoring goals, so I hope that continues.
The boys have been in really good form, so I don't see why we need to alter too much. We're in a really good place at this moment in time.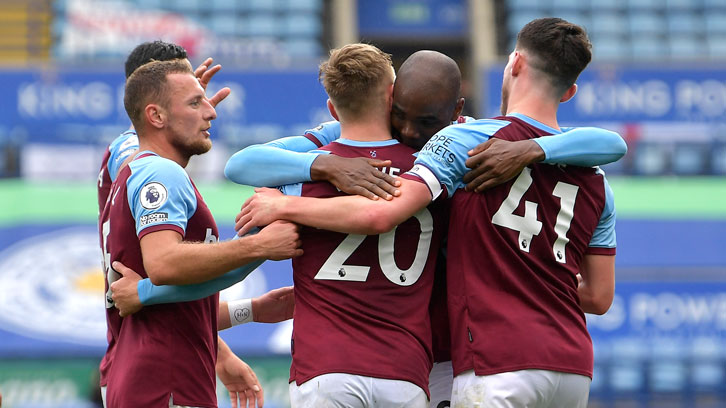 I think we're concentrating quite a lot on us, how we are and what we can do, rather than on what Spurs can do.
I understand the abilities Gareth Bale has got and what he can do, but it would be wrong to think about him and not about Harry Kane or Son the way they're playing at the moment, because they're on fire.
The goals they've been scoring have been incredibly good so we'll need to make sure we defend well, but we also need to make sure we punish them like we have done against the likes of Wolves and Leicester.
Everybody knows our decision was that we wanted to bring in central defenders or defenders because we generally needed them.
We didn't quite get the centre-halves because we bid for some good ones. The Club did a brilliant job in trying to make offers for what I thought were really good centre-halves, but just couldn't get them for different reasons.
Then, on Deadline Day we lost Felipe Anderson so that changed a bit of the balance of the squad. We didn't expect to lose Felipe and it gave us a bit of an opening to decide if we wanted to go for somebody else. We decided to go for Saïd Benrahma and it came off.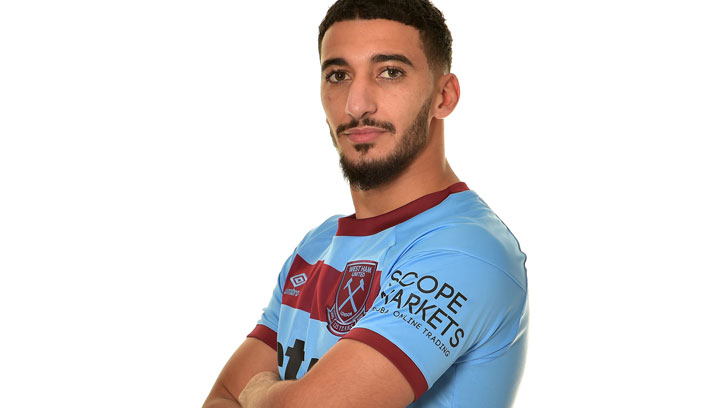 Saïd Benrahma scored 17 goals and got 12 assists last season and the season before I think he got 14 goals and ten assists, so if you're asking me what I want him to bring to the Club, I want him to bring his goals and assists.
That's what I see. Now, can he step up from the Championship to the Premier League? That's the bit we've asked the likes of Jarrod Bowen if he can do it, and over the course of my career I've asked the likes of Leighton Baines if he can do it? Could Phil Jagielka do it? Could Tim Cahill do it? Could Joleon Lescott do it? Could any of these boys step up and become Premier League players?
That would be the challenge for Saïd, but if he can bring his goals and assists to what we've got at the moment, it would be another dimension which he would bring to the team, I hope.
I have always looked there first, because I think there is a lot of good players here who play in the Championship. The best example is Sheffield United, who came up a couple of divisions and were fantastic last year and a lot of their players didn't look out of place in the Premier League.
I think the Championship has got good players. I'm not saying every player is going to make it and not all the ones I've bought have done it, but I think the ones I've bought have put a good show in and I think Saïd could do that.
I want players who are hungry like Jarrod Bowen and I'm asking them 'Are you good enough to play in this league? Can you show me what you can do?'. I think Jarrod has shown it and we want him to continue to do the same, and I think Saïd can show it and we'll be asking him 'Can you do it?'. We want to bring in players who want to step up and we hope he'll bring that to us as well.
I agree with a lot of the things that were said [in Gary Neville's Saving the Beautiful Game manifesto], but I've also got to say I have got my own opinions on the things that are happening as well.
I certainly don't agree with the 'Big Picture' because I am someone who has always been close to grassroots football. My family was brought up running boys' teams in Glasgow and I've played and managed through all the lower leagues as well, so for me as a player it was a great thrill to play every Saturday and be paid by a football club and I've now managed and worked at top teams, so I've seen the other side of it.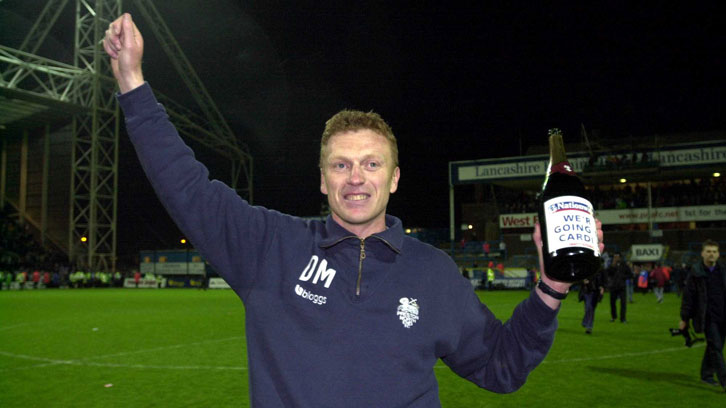 I think it can't always be the top clubs looking after the smaller clubs, but we have a big job to do. It's a difficult time for everybody at the moment. We have to dig deep and find a way to make sure we keep the football pyramid alive.
And I've got to say I think the Government needs to do more now for the lower levels of football and sport because it plays such a big part in this country and what we do over here. From that point of view, I'd like to see them do a little bit more.