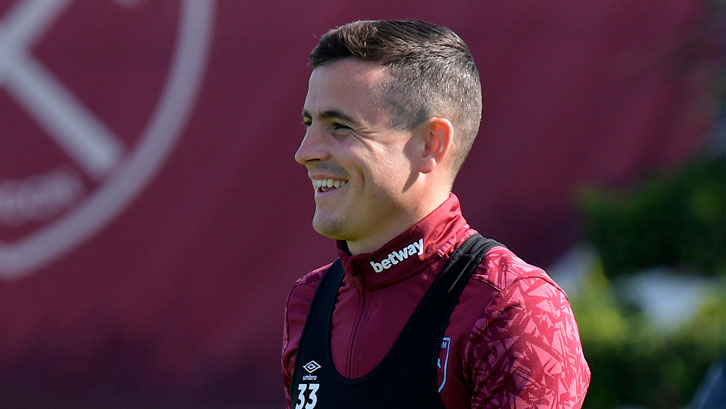 Hello everyone,
I wanted to send a message after what has been a whirlwind few days following my departure from the Club.
It's crazy to think that 15 years have passed since I first walked into Chadwell Heath one evening as a nine-year-old boy, for a trial in the Academy. Growing up as a West Ham fan, it was a dream come true to be handed that opportunity and I can still remember the feeling of nerves and excitement as my Dad drove me through the gates into the car park.
There were obviously the boys who were already signed to the Club, and then there was a trial team, which I was part of, trying to prove that I deserved to be signed. Lewis Page, who is now at Exeter, was on the trial team with me, and Ben Marlow was in the signed team. The three of us are still really close mates, having made our journey together right from day one.
Jimmy Tindall, the Youth Development Officer, was a big influence at that time, along with Paul Heffer, who is still coaching in the Academy now. It was Jimmy who pulled me aside one day and told me and my Dad that I was being offered a schoolboy contract. Going from being a trialist, wearing my own kit, to become an official West Ham player, wearing the Club training kit, was a fantastic feeling and gave me so much pride.
The first people I have to thank are my parents, for all the sacrifices they made, those constant journeys after school, up and down the A127 from Wickford, making sure I got to training two or three nights a week, on Saturday mornings, and then to games on Sundays.
I look back now and they were such great times. Chadwell Heath was, and still is, an unbelievable place to grow up as both a footballer and a person. I just remember it being drilled into me from the very start that every training session is vital – an opportunity to develop and to prove yourself. 
That was how I approached it. I wanted to train the best I could every time I put my boots on, to keep improving, to learn as much as I could, and to become a better player and a better person. Attitude was key, and that still runs through the Academy to this day. If you work as hard as possible, respect your team-mates, respect the coaches, and respect yourself, then you have a good chance of making a career in football.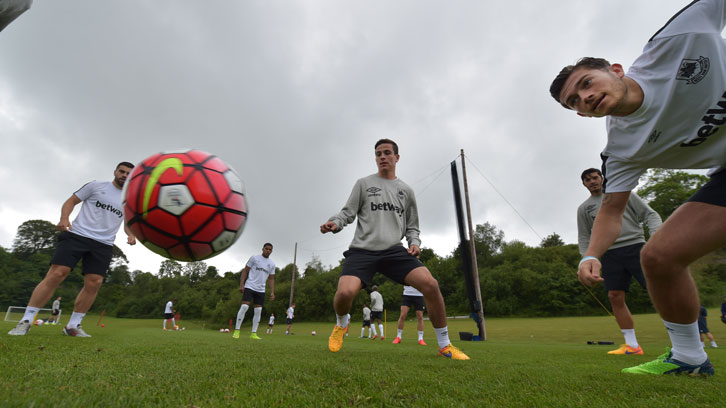 I had so many fantastic coaches through those early years, too many to name individually, but they were all there every day, helping us to progress. Mark Phillips has been there the whole way through, from when I was nine or ten, and then became my assistant coach in the youth team. Nick Haycock was brilliant at that time, looking after all the lads in the Academy, and then of course Steve Potts – what a figure to look up to and learn from, someone who made the same journey and played more than 500 games for West Ham... I couldn't ask for anyone better to guide me as a young player trying to become a professional.
There are so many others who have played their part along the way. Tony Carr, Terry Westley, Liam Manning, who helped me bridge that gap from the Academy to senior football and also did a lot to assist me when I first went out on loan to Bradford City. I'm sure I'm forgetting others who I should mention here but I will be forever grateful to every coach at the Club who has helped me during my time here.
And then there is someone who has been a constant influence throughout my 15 years at West Ham. When I started out as a nine-year-old in 2005, Mark Noble was breaking into the first team at 17, and from day one he was the inspiration. I was a ball-boy at Upton Park in those first few years and I would just watch Nobes, basically wanting to be him! I would look at everything he did, on and off the pitch, hoping to follow in his footsteps.
I sent him a message on Monday when I knew I was leaving, thanking him for everything he has done for me, and explaining how it felt a bit surreal, going from being a ball-boy, watching him from the side of the pitch, to then sharing a dressing-room, playing on the same pitch, and becoming mates. He came back and said I'd made him cry!
Nobes has always been a massive influence, again, not just from a football point of view, but with life in general, knowing that if I ever needed anything, or a bit of advice, he was always there for me. I'm moving on now, but I know I could still pick up the phone and call him if I needed to. And that isn't just me, that goes for every young lad coming through the Academy.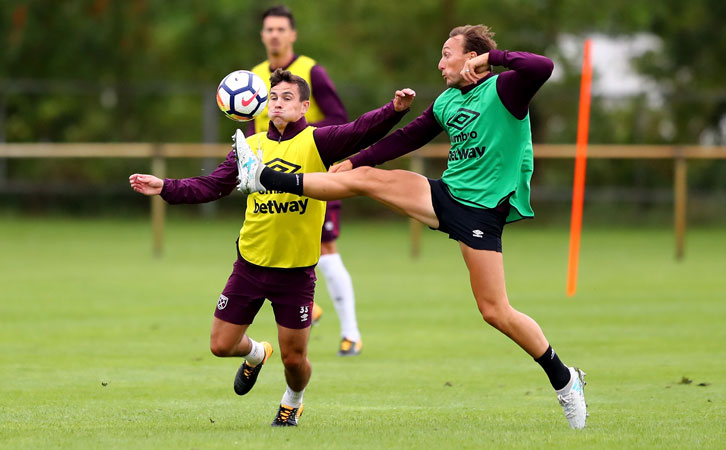 I also look back with immense pride on my time in the youth team and becoming a young professional at the Club. It was tough at times, because physically I was never that big. There would be lads playing up in older age groups because of their size and physical development, which gave the impressing they were progressing faster than me, because I was never one of those playing up a year or two, purely due to physicality.
Sometimes you can get a bit fixated on that as a young lad, but I always had a belief and a determination, and it helped that I had good people around to reassure me. When I signed a scholarship and left school at the age of 16, I moved into the Academy Club House in Romford, and that was a massive help to my development.
It was lads from all different backgrounds and we had such a close group. Lewis and Ben were both there, Kieran Bywater, Kieran Sadlier, Sean Maguire, Jamie Harney, Leo Chambers, Jordan Brown and some other older boys, Matthias Fanimo, Rob Hall and Pelly Ruddock, who is now at Luton. Again, I'm sure I've forgotten some names, but they were great times and we formed bonds and built friendships that will last forever.
And I have to mention the people who played such an important role in helping those of us in the Academy House. Bob and Val, who ran it originally, and then Caroline and Jackie, who all looked after us so well.
Then there is Tony Falco and the late Dennis Lepine (pictured, below), who drove the Academy mini-buses and made sure that we got to training every single morning. It didn't matter where you were – Chadwell Heath, Little Heath, Rush Green – or at what time of the day or night, you could phone Tony or Den and they would just say: 'I'm on my way' and take you back to the house. They were unbelievable and did everything for us.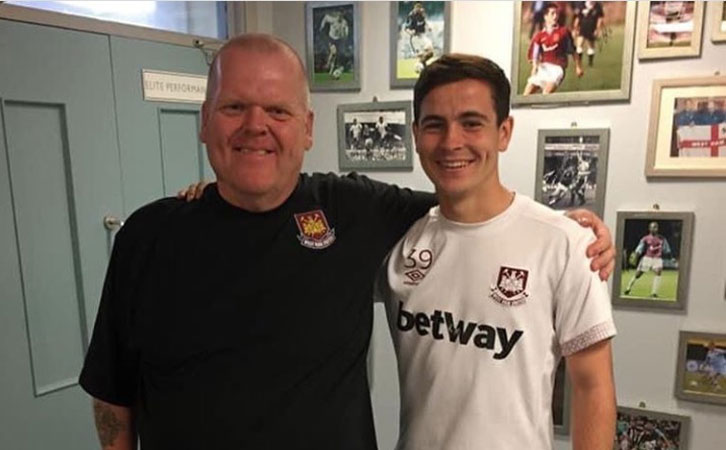 I was also lucky that, when I was making my way through the youth team and starting to play with the Under-23s and get on the first-team radar, there were some brilliant characters who welcomed me and made me feel that I belonged with them. Kevin Nolan was Club Captain at the time, and you had the likes of Nobes, Jack Collison, James Tomkins, Carlton Cole, Andy Carroll, Matt Jarvis, Stewart Downing and Joe Cole when he came back – I look back now and realise how lucky I was to be in that environment with those people. 
Then, in the summer of 2015, ten years after that very first trial, I achieved the dream, the moment I had worked so hard to reach, playing for West Ham United's first team. Slaven Bilic had just taken over from Sam Allardyce, and we had a Europa League qualifying tie against Lusitans of Andorra, in the first week of July when a lot of the senior players were still away.
I was named as a substitute and, in some ways, coming on – as I did, as a replacement for Joey O'Brien in the second half – made it an even more memorable and special moment. To have my name announced and then run on in front of full house, 35,000 Hammers fans at Upton Park cheering me on, made the hairs on the back of my neck stand up.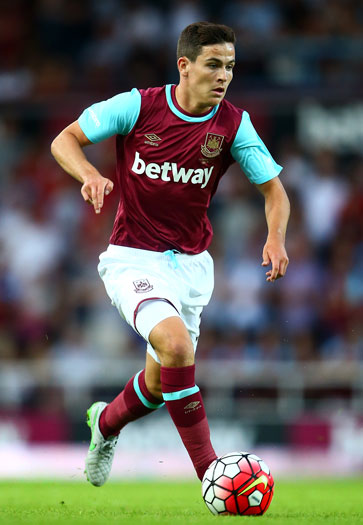 I remember thinking at the time: 'No one can take this away from me now.' Whatever happened in the future, I had achieved my dream of playing for the Club I had supported all my life. My Mum, Dad and brother were there, my girlfriend too, and it was lovely to see how proud they all were after the game. They are moments you have to try to slow down in your head as they are happening, to ensure you don't ever forget them.
A couple of months later, the next dream came true – playing in the Premier League, and in a game that will never be forgotten, West Ham's first win over Liverpool at Anfield in something like 52 years. I came on as a late substitute when we were 3-0 up, and hearing our fans singing their hearts out, savouring the victory, was a special, special feeling again.
The five years since that day have been a real roller-coaster for me personally. At times it has been fantastic, at times it has been frustrating, but throughout it all, I have worked as hard as I possibly could and have no regrets in that sense. I have had some brilliant experience, going out on loan, to Bradford, to Bolton, to Charlton – and I have to thank West Ham as a club for recognising that was the best route for me, to go out and learn, to prove myself and to make sure I develop enough to have a career in the game.
Without going out on loan, I probably wouldn't have become a senior international for my country – something that means so much to me – and I probably wouldn't have earned the move and opportunity I now have with Anderlecht, a huge club with great tradition and history, and a lot of ambition for the future like West Ham.
Being able to play at Wembley twice in Play-Off finals, experiencing both sides – losing one and winning one, they are emotions and occasions that help you so much as a professional. Of course, I would like to have played more first team matches for West Ham, but I honestly wouldn't have done anything differently in terms of my choices. My experiences have made me the person and the player I am now, and I know that I gave everything I could.
It also wouldn't have been possible to do that without the support of the people closest to me. I'd like to thank my girlfriend Lauren, my family and all of my friends, for always being there for me during my time at West Ham and when I was on loan, allowing me to focus on my career and giving me the best chance to perform as well as I could on the pitch.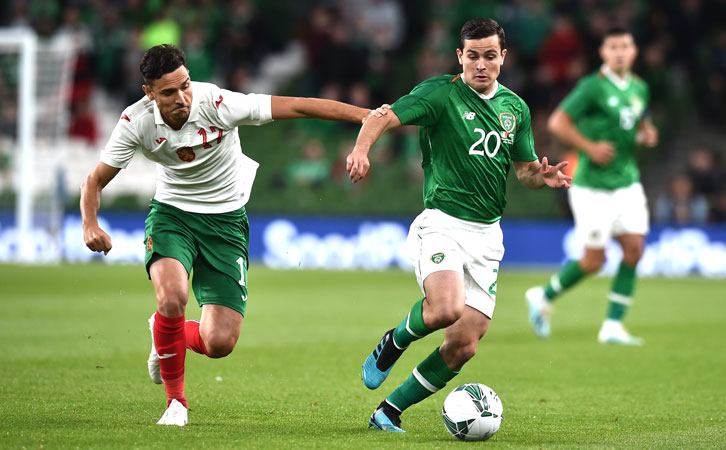 It would be wrong to say that my journey at West Ham has ended, because my heart will be with this Club forever. Whenever I get the chance, I will be back visiting friends and I'm sure I'll get along to games if I can. I will never have a bad word to say about the Club and I'm grateful to all the people there who have helped me so much over the last 15 years.
Finally, I would like to say my last thank you to the fans, who have been so good to me throughout my time at the Club. Even when I was out on loan, I used to get message from West Ham fans, looking out for me and encouraging me, and that meant so much. Every time I was lucky enough to pull on the Claret and Blue shirt, I felt I was playing on behalf of those fans, and I hope they saw that I always gave 100% for them.
I've had so many more lovely messages this week and I am so grateful for all of the support I have had over the years. I wish West Ham nothing but success and glory in the future, because no set of fans deserve it more.
Once a Hammer, always a Hammer.
Josh Cullen