Club
Ticket refund information and 10% Club Cash offer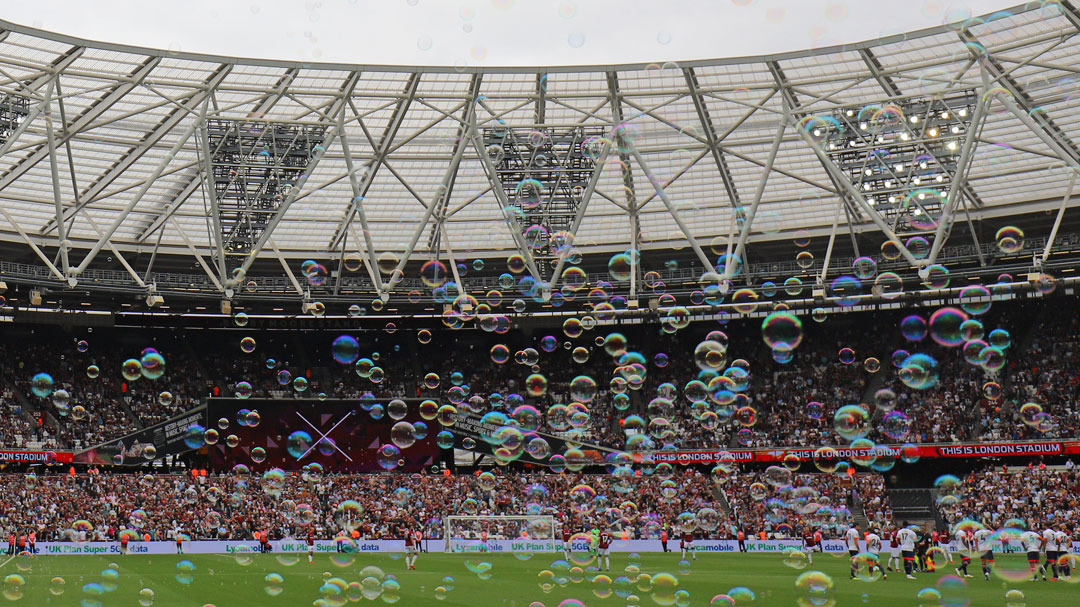 West Ham United can confirm that Season Ticket Holders will receive their pro-rata refunds for the 2020/21 Premier League opening match against Newcastle United in the coming days, or alternatively can choose to take advantage of a new Club Cash offer instead.
With our men's and women's fixtures currently being played without supporters present, in line with Government guidelines and social distancing measures still in place as a result of the COVID-19 pandemic, refunds will be processed and issued within 30 days of each fixture as part of our pledge to Season Ticket Holders who chose option one or two when renewing.
Following requests from supporters for an option to retain their balance with the Club to offset against next season's renewal, and to streamline the process, we are also pleased to offer a new option for Season Ticket Holders - the Club will add a further 10% to any match refund that is selected in Club Cash, providing a convenient, transaction-free way for Season Ticket holders to boost their balance.
You can choose this option on a game by game basis or, for convenience, you can opt to receive refunds in this way for the whole season, (with your 10% extra) for any games you may miss due to safety guidelines.
With Black Friday discounts to look forward to and Christmas coming up, this is an ideal time to have Club Cash to spend in our official Club Stores – on anything from 2020/21 Replica kit including the Away and popular commemorative Third kit or our women's  kit – which we advise to purchase now while all sizes remain -  the exclusive 125 collection, fashion, accessories and more. Of course, supporters can also use their credit against their 2021/22 Season Ticket renewal.
Bands 1 – 5 and 1966 Season Ticket Holders are eligible for this offer. If you wish to take up this option, you can do so by clicking here by 12noon on Monday 12 October. Supporters who do not wish to take advantage of this option will be refunded to their method of payment immediately following this deadline.
Please note that supporters paying in instalments by V12 Finance or by cash, will be contacted separately.
The same process will be run for the men's Wolverhampton Wanderers fixture by 26 October, and the women's Reading fixture by 4 November, giving our supporters the choice to receive a refund, or convert to Club Cash – with the 10% bonus.
We would like to thank our loyal Season Ticket supporters for your continued support and look forward to welcoming you back as soon as possible.