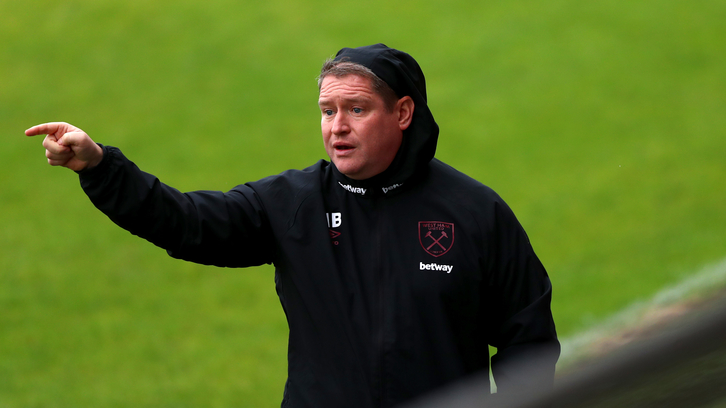 West Ham United women's team were left to rue missed opportunities as they lost 1-0 to Reading at Dagenham & Redbridge Stadium on Sunday afternoon.
Matt Beard's side spurned guilt-edged chances in both halves, most notably Kenza Dali's penalty miss in the second period.
Reading goalkeeper Grace Maloney produced an inspired display, leaving the Hammers with no reply to Lauren Bruton's first half finish.
The loss leaves West Ham sitting in 9th in the Barclay's Women's Super League after just three rounds of fixtures.
Speaking after the final whistle Beard was pleased with his side's efforts in defeat.
 "I think it was an okay performance," he said. "I thought we dominated the first 20-25 minute period. I thought we had some glorious chances early on in the game to go in-front, maybe we could have been out of sight?
They took the one real opportunity that they had. We got punished and that's top-level football! If you don't take your chances, then you get punished.

Matt Beard
"In the second half, we had Leon's chance at the far post, we've had a penalty and for whatever reason it just didn't go for us in front of goal today. I think sometimes you have to credit the opposition's goalkeeper; I think she's made some really good saves today."
The visitors took the lead on half hour mark and defended astutely throughout, content to pick apart West Ham on the break.
"The one real opportunity that they had, we got punished and that's top-level football! If you don't take your chances, then you get punished.
"We always break the games down and we'll look at what went well and what we need to improve on. We said at half time today 'we need to relax a little bit', we're up against a team that presses you and tries to dominate the area of the pitch where the ball is."
Despite not scoring, West Ham carved numerous openings and Beard remains confident that the goals will begin to flow.
"Sometimes we took an extra touch when there was space in behind, it's a learning process. It's only our third game since we started last month, we're just in October, we've played three games and we've got new players to bed in.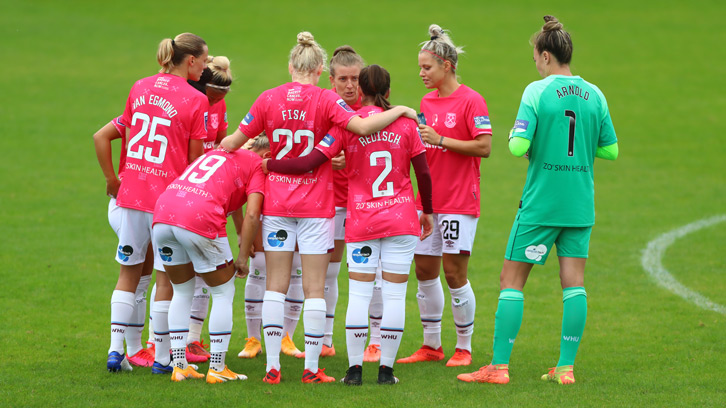 I'd be more worried if we weren't creating the chances, but today we just haven't taken them."
West Ham donned their limited-edition pink kit in support of the Breast Cancer Awareness campaign. Beard took time to pay tribute to the Club's handling of key societal issues.
"From my perspective I'm really proud of the football club" he continued. "I'm proud of the players and Club for speaking up on some really tough issues and putting things out in the public domain with it as well. 
It is an honour and a pleasure to be part of the Club and the group that organise these campaigns."
The West Ham Women's manager believes the upcoming busy run of fixtures will be of huge benefit to his side.
"We've got three games in seven days from today. So, it's about rest and recovery, making sure that we are fresh for Wednesday and then Sunday against Everton.
The start of the season has been a little bit stop-start with what we've seen today and what we saw at Tottenham and the pre-season that we had. We're confident that we are going to finish where we are targeting as a football club. We know we can hit those targets as we head through the season."