Reaction
Alan Irvine: It was pretty much the perfect performance
Alan Irvine was rightly delighted after seeing West Ham United secure a superb 3-0 Premier League win at Leicester City.
The assistant manager, who was in the technical area in the continued absence of David Moyes following the manager's positive COVID-19 test, saw the Hammers back up their 4-0 home victory over Wolverhampton Wanderers with another outstanding all-round performance.
The Irons were resilient in defence, keeping consecutive clean sheets for the first time since September 2019, and clinical in attack, scoring through well-taken goals from Michail Antonio, Pablo Fornals and Jarrod Bowen, leaving Irvine feeling proud and happy...
I would say it was pretty much the perfect performance.
It would be very difficult for us to look back at that game and pick too many faults, so we're absolutely delighted with the way the team played from start to finish.
We were very, very good in terms of our shape both in possession and out of possession and it's important that happens. Our work ethic was fantastic and our players filled in for each other extremely well, so we're delighted with everything that happened today.
We have beaten two very good teams in Wolves and now Leicester.
I was asked before the Wolves game I was asked how long I had gone personally without any victories at the start of a season and that question was clearly alluding to the fact we had very difficult games coming up, but we've managed to win two of those very difficult games and hopefully we'll build on that.
Things are going really nicely at the moment, but we need the players who are going away on international duty to come back fit and healthy and we need to build on what we've done.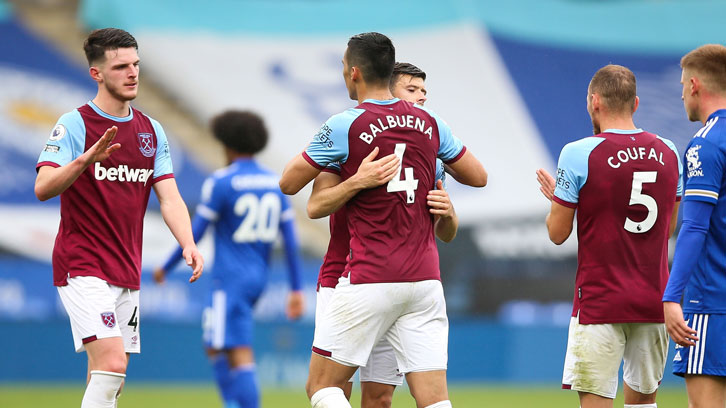 The key to our victory, clean sheet and stopping Leicester having a single shot on target was our defensive organization, the players continually filling back in and being on high alert all the time because we know the threat they have got and they have so much quality going forward.
So, if you're not in good positions and ready to make good decisions then you'll get carved open and it was important that we kept defending well for the whole of the game.
It's very important that we've kept back-to-back clean sheets in the Premier League.
Last season, that was a big problem for us. Our goalscoring record last season was in the top eight, and our goals against column would have got us in the bottom three.
It's vitally important we don't concede as many goals at this level because it's very difficult to score goals.
I was extremely impressed with Vladimir Coufal's debut.
He did a fantastic job, better than I even thought he could have done because it's very difficult circumstances for him.
We've only had two training sessions with him so he didn't have long to get to know the players and he didn't have long to get to know what we wanted, but I think what's he's shown is his experience for a start, his understanding and positioning of the game and an intelligence to pick up the messages we've been trying to give him the last couple of days.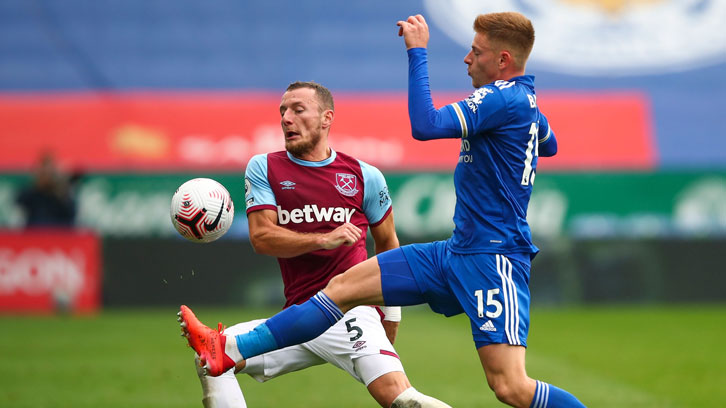 Michail Antonio is doing a fantastic job.
He finished last season really, really well and we were hoping he would get that level back again at the start of this season and he's certainly done that.
He's a massive threat and a really important player for us.
It's a lovely way to go into the international break.
We can enjoy a little bit of time now without another game just around the corner. You don't often get that situation.
We're in a nice position at the moment, but we want to get better.