Interviews
Łukasz Fabiański and Emiliano Martinez - The FA Cup winners who left Arsenal in search of regular football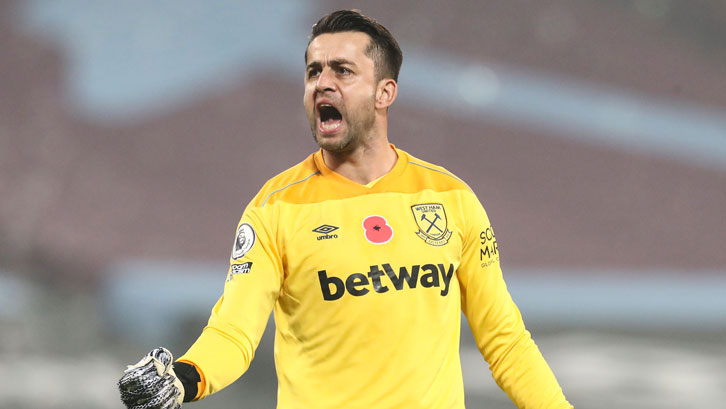 Two goalkeepers whose careers have followed similar paths will go head-to-head at London Stadium on Monday evening.
West Ham United No1 Łukasz Fabiański and Aston Villa's new first-choice stopper Emiliano Martinez each joined Arsenal as teenagers, moving to north London from Polish club Legia Warsaw and Argentinian side Independiente respectively.
Fabiański arrived first, in 2007, and spent seven seasons with the Gunners, followed in 2012 by Martinez, who spent eight years at Emirates Stadium.
Both men spent much of their Arsenal careers fighting for first-team football – Fabiański with Jens Lehmann, Manuel Almunia, Vito Mannone and compatriot Wojciech Szczęsny, and Martinez with Szczęsny, David Ospina, Petr Čech and Bernd Leno – before winning the FA Cup in their final season at the club and ultimately seeking regular action elsewhere.
Fabiański went to Swansea City, spending four seasons in South Wales before moving to West Ham, where he was voted Hammer of the Year in his first season, while Martinez joined Villa in September this year.
On Monday, the pair's career paths will collide again as they share a pitch in a competitive match for the first time, and Fabiański is looking forward to it.
"If I am not mistaken, Emi is 29-years-old at the moment, which is exactly the same age I left for Swansea, so obviously there are a lot of similarities there," he observed.
"Even though I'm not in contact with him, when you listen to his interviews, he speaks a lot about having a chance to play week-in, week-out and that was basically the same idea when I left Arsenal.
"Obviously we left the same club so you can find a lot of similarities between us."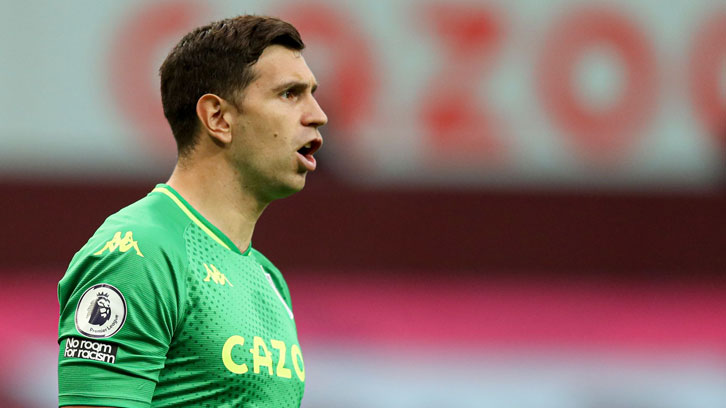 Both goalkeepers have kept four clean sheets to help their respective clubs make encouraging starts to the 2020/21 campaign, but both will be hard-pressed to make that five on Monday evening.
Villa will kick-off the live Sky Sports-televised game a point ahead of the Hammers, having scored 19 goals and 15 goals respectively in their opening eight matches.
While those numbers suggest a goal-filled evening in east London, Fabiański is not so sure.
"It's always hard to say how busy I will be because the Premier League is very unpredictable," he said. "I've had games this season when I expected I would have a lot more to do, for example the game against Leicester away when I had no shots on target to deal with in that game [and we won 3-0].
"You kind of have to be prepared for anything. You prepare for the worst, that you're going to be really busy, but then on the other hand you have to just be focused for the 90 minutes and make sure you do all your bits in a good way and in the right way."
It's always hard to say how busy I will be because the Premier League is very unpredictable

Łukasz Fabiański and Emiliano Martinez
Fabiański's preparation could lead to a third consecutive Premier League clean sheet in a West Ham shirt – a feat he has achieved just once before, at the tail-end of the 2018/19 season.
After playing a central role in the 1-0 wins over Fulham and Sheffield United, the 35-year-old is hoping the Hammers can blank their opponents, score another win and continue their progress up the table.
"I think they were different performances," he reflected. "What we really wanted out of those two games was the maximum amount of points.
"We had a tough start to the season and I think we put ourselves in a good position and going into games against teams like that, you always hope you are going to add a good amount of points and that's what we really wanted to do.
"In both games, I think we were the team that was dominant, that was creating more chances and that deserved to win both of those games."