eSports
ePremier League details announced for 2020/21 season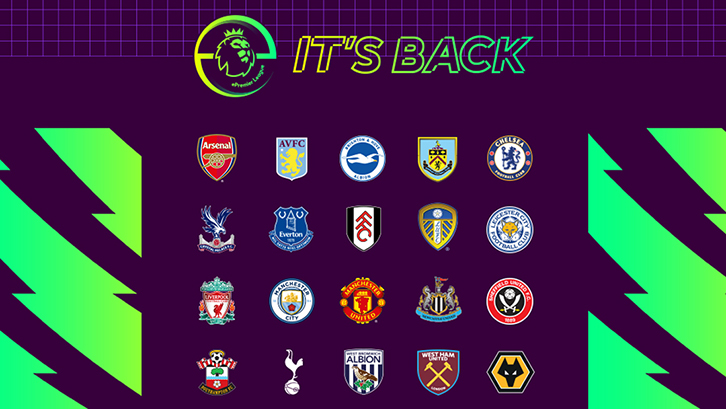 The ePremier League – the FIFA 21 competition which gives UK-based players the chance to pull on Claret and Blue and represent West Ham United – is returning for the 2020/21 season.
Following two previous successful seasons, the tournament – which sees representatives from all 20 Premier League teams come together to duke it out for the biggest domestic prize in footballing Esports – will once again open up registrations next month.
Competitors for all 20 Premier League clubs will then battle it out over four months through online qualification and club playoffs to reach the ePL Finals in Spring 2021.
All UK-based PlayStation 4 and Xbox One FIFA 21 players, aged 16 and over, will be able to register for the chance to represent West Ham United from 5pm on Thursday 3 December via the ePremier League website. 
Prospective participants will have until Friday 15 January 2021 to complete their registrations, but should bear in mind that the online qualification stage will run between Monday 4 and Sunday 31 January.
This year's qualifiers will require players to compete in the 90-rated Online Friendlies mode as West Ham United, giving players the same squad with which to compete in the initial qualification stage.
Online Club playoffs, where players will then use Premier League players in Ultimate Team mode, will take place on an undetermined date between 15 February and 3 March, before West Ham's two console representatives advance to the spectacular stage of the finals.
The finals will once again be broadcast live on Sky Sports, Premier League channels and EA SPORTS FIFA Twitch channel. Over the last two seasons, the finals have reached more than 22 million fans.
The winner will take home the trophy and a share of the £40,000 prize pot, and there will also be seats on offer for top-ranking players at the EA SPORTS FIFA 21 Global Series (FGS) European Playoffs.
During this season's online qualifiers, all players will be required to play in 90-rated Online Friendlies mode as their chosen Premier League club. Those who progress to the playoffs and beyond will play on FIFA Ultimate Team™ (using Premier League players only). 
The 2019/20 ePremier League finals went online in 2019/20 to combat the challenges of the the COVID-19 pandemic.
After a remarkable run in the early stages, West Ham's Jamie 'Jamboo' Rigden went all the way to the live televised Xbox semi-finals of the competition.
There, he mounted a dramatic comeback from 4-1 down in the first leg against defending champion Donovan 'Tekkz' Hunt of Liverpool, pulling the tie level back to 4-4 in the second – only to miss out on a golden goal in extra-time.
Watford FC's Thomas 'Hashtag Tom' Leese went on to win the overall competition.
Premier League Commercial Director Will Brass said: "The EA SPORTS FIFA video game series is one of the key channels through which fans all over the world can engage with Premier League clubs and players. We are looking forward to another edition of ePremier League after the first two seasons delivered some thrilling entertainment while giving UK-based fans the chance to represent their teams in high-profile competition. 
 
"ePremier League is a great platform for players of all abilities and a real mix of competitors have progressed to the final stages of both tournaments so far. This includes some of the highest-ranked professional FIFA-gamers in the world and relatively inexperienced players who have proved they can take on the very best. 
 
"We have been able to deliver the live finals to a wide audience in the UK and around the world, thanks to EA Sports and our broadcast partners, and we hope fans enjoy watching and having the chance to participate in another exciting season of ePL action."
 
ePremier League is operated by esports tournament organisers Gfinity. For more information visit e.premierleague.com.