Interviews
Declan Rice: Sheffield United, VAR, revenge, scoring for England and becoming a top holding midfielder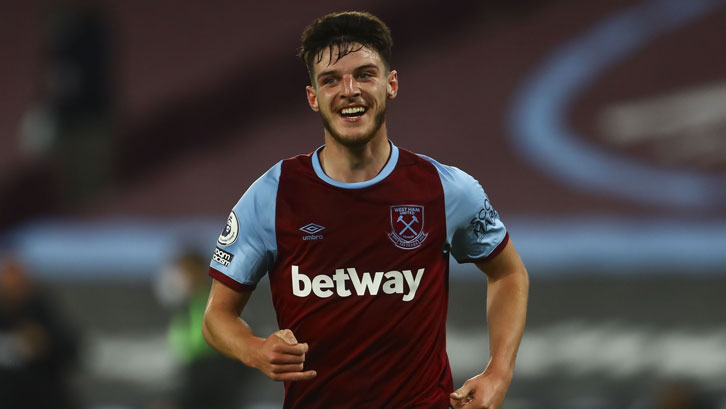 Declan Rice is hoping to end a memorable fortnight on a high by leading West Ham United to victory at Sheffield United.
The 21-year-old helped the Hammers go into the November international break on a high by beating Fulham 1-0 in the Premier League at London Stadium, before scoring his first goal for England in the 4-0 UEFA Nations League win over Iceland at Wembley Stadium on Wednesday evening.
Rice received a warm welcome back to Rush Green on Friday, before stepping up preparations for Sunday's trip to Bramall Lane, where he is aiming to inspire the Irons to three more points and continue their best start to a top-flight season since 2015/16.
Victory in South Yorkshire would also help both the No41 and his teammates get over the frustration of their previous visit to the same stadium last season, when a VAR review saw Rice penalised for handball and Robert Snodgrass's last-minute equaliser ruled out, condemning the Hammers to a disappointing 1-0 defeat.
To lose that one wasn't very nice, so we're looking to go back and get some revenge

Declan Rice
"Still, to this day, when that clip pops up on YouTube or on Twitter, it's hard to take," he told Sky Sports. "Obviously, the way that game went, we were 1-0 down and for our fans to witness a last-minute equaliser and for it to be disallowed, it was such a gutting evening.
"It would have been a great point for us, just after David Moyes had come back in and we were on a good little run, so to lose that one wasn't very nice, so we're looking to go back and get some revenge."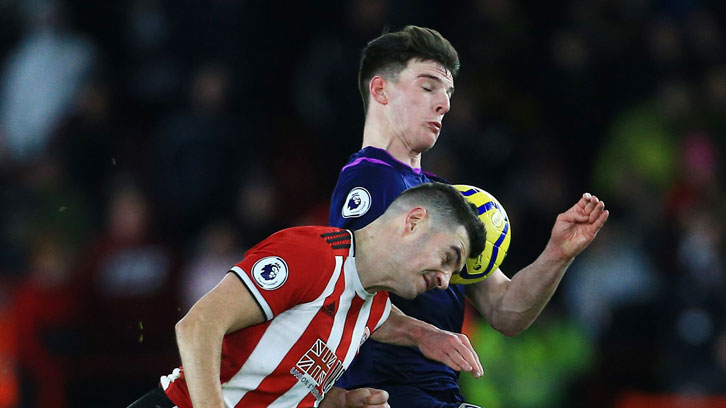 Rice has played 119 first-team matches for West Ham, captained the Irons in their last seven Premier League matches and now has 13 caps and a goal for England, achieving all of the above before his 22nd birthday.
But, reflecting on those landmarks, the modest youngster said he just tries to take everything in his stride and concentrates his focus on the future, rather than the past. 
"To be honest with you, I don't really think about it," he smiled. "I know it's crazy to say I've played over 100 games in the Premier League for West Ham and I've made my debut and scored for England, but I don't really think about it. I just go out there and play my stuff.
"The other night was a special night for me and my family and something I've been building towards."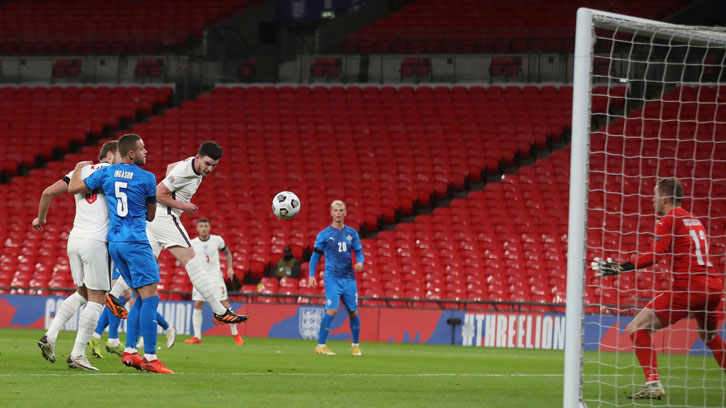 Rice has been the first-choice deep-lying midfielder for both West Ham and England in recent months and has arguably the best player in the Premier League so far this season in that position.
He is relishing the responsibility of both shielding his defence and driving his team forward, but also asked for patience as he continues to grow into a role he only began playing regularly in the 2018/19 season.
"I see this as my position, 100 per cent," he confirmed, before stating his ambition to emulate the likes of Yaya Toure, Patrick Vieira, Roy Keane of Claude Makalele. "I've played in midfield for the last three seasons and I think a lot of people get carried away with what they want me to do!
"My role is a holding midfielder and there's not really any flair in that. I'm disciplined, I make sure I'm always available for the team, I'm always in position, I get my passes off quick, I intercept and I tackle. I think a lot of people want to see things like stepovers and I've got that in the locker, but that's not my role!
"I can play at centre-half, but I've got much more to give and I think my confidence is growing in midfield. The more I start driving forward with the ball like I've done in recent games, the more I'll grow into that position.
"I watched the top players like Yaya Toure and Patrick Vieira and every time they see a bit of space, they'd drive into it and look powerful and strong and as a holding midfielder that's rare these days, so if I can keep adding that into my game, I can keep catching the eye.
"They, as well as Keane and Makalele, were wonderful footballers but they never overcomplicated things and knew what their games were and knew what their weaknesses were, and I do too. I think some fans are calling on social media for me to get the ball off Lukasz Fabianski and run the whole length of the pitch and score with the back of my head, but that's not my job!
"My job is to protect the team, have good positional awareness, get on the ball, keep it simple and keep it ticking.
"I know what my strengths are and what to base my game around."