Women
A message from Matt Beard
Hello everyone.
 
I would like to say how proud I am to have had the opportunity to manage the women's team at West Ham United Football Club. 
 
I am sad to be saying goodbye, but I feel the time is now right for a change for both myself and for West Ham United. I have every faith that the foundations we have laid over the last two-and-a-half years will help the club push even further, both on and off the pitch, in the seasons to come. 
 
I leave with some wonderful memories and experiences to treasure. When I walked into this club for the first time as head coach, in June 2018, West Ham was at the very start of its journey in professional women's football. 
 
I hold a particular fondness for my first season. Entering into the FA Women's Super League, we built the infrastructure and a squad to play at the top level of the game in just a few short weeks. Even early on in that campaign, it felt like we were developing something special. 
 
And, of course, I have to mention the run to the FA Cup Final. The passion, energy and emotion surrounding our semi-final win at Reading was magical and will live with me forever. To then lead West Ham United women's team out at Wembley Stadium, less than a year after we turned professional, is one of my proudest moments in football.
The period since has been challenging, not least because of the ongoing COVID-19 pandemic, which has affected the entire world in 2020. I want to make special mention of how brilliant the Club has been with me, the team and my staff during the pandemic, particularly during the first lockdown. West Ham truly looked after each of us, as individuals, on a professional and personal level, and I will forever be grateful for that. 
 
I will be the first to admit that results this season haven't been what we all hoped for but, throughout everything, I truly believe the squad we assembled had the quality to compete with the best sides in this division, and I could not be prouder of the work the players, the staff and I have carried out in my time with West Ham.
 
I would like to thank Managing Director Jack Sullivan for the chance to manage the Club and for the support he has given me during my time in charge.
 
I would also like to thank the players I have worked with over the last two-and-a-half years for their efforts and commitment. Some of these players have been here with me since my very first day and I am forever grateful for their hard work. 
 
I am also grateful to my coaching team and the staff at the training ground that I have worked closely with on a daily basis at West Ham. I am immensely appreciative of their support and their spirit and will miss working with them.
 
I save my biggest thank you to the West Ham United fans, who have proudly and loudly supported the women's team in every single fixture, home or away. I sincerely hope that your team continue to bring you the enjoyment and success that you deserve.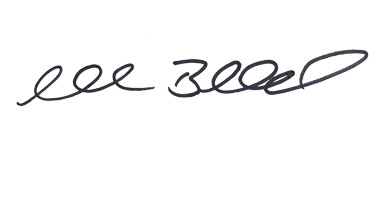 Matt Beard