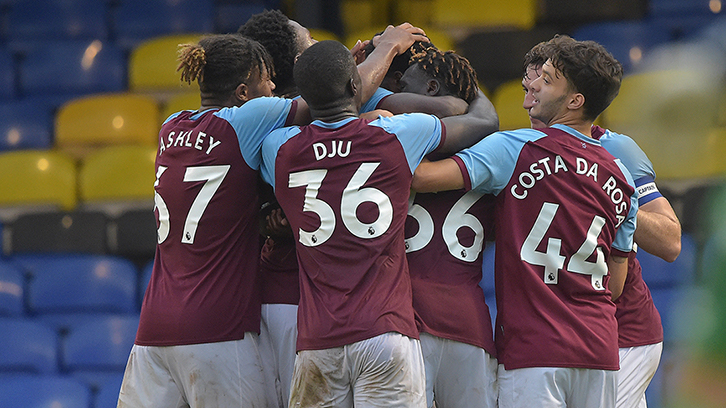 West Ham United Under-21s will discover who they will be facing in round two of the Papa John's Trophy on Friday 20 November, when the draw takes place live on TalkSPORT 2.
As the draw kicks-off at 6.15pm, live from St Andrew's Trillion Trophy Stadium, the young Hammers will learn which of the 15 other Southern section qualifiers they will face in the opening knockout round of the prestigious cup competition.
Having finished top of Group A, with three wins from three games, West Ham's U21s are guaranteed a draw against a group runner-up; due to competition regulations, this will be an away game.
They are also prohibited from facing another Academy side, nor can they be paired with last season's finalists, Portsmouth, whom they defeated 1-0 at Fratton Park in the group stages.
Round two matches will be played in the week commencing Monday 7 December.
A final handful of group-stage matches are still to be played in the competition, but prospective opponents for Dmitri Halajko's development squad include EFL League One sides Gillingham, Northampton Town, AFC Wimbledon or Peterborough Town; or League Two outfit Forest Green Rovers.
Following 3-1 and 1-0 wins at League Two teams Southend United and Colchester United respectively, the U21s secured qualification for the knockout stages for the first time since 2017/18, and the second time since academies were invited to participate in 2016/17.
In 2017/18, the young Hammers lost out in round two to a talented Luton Town team, but lead coach Halajko will be hoping his side can keep up their impressive cup form and go further this time around.
The final will be played at Wembley Stadium on Sunday 14 March 2021.