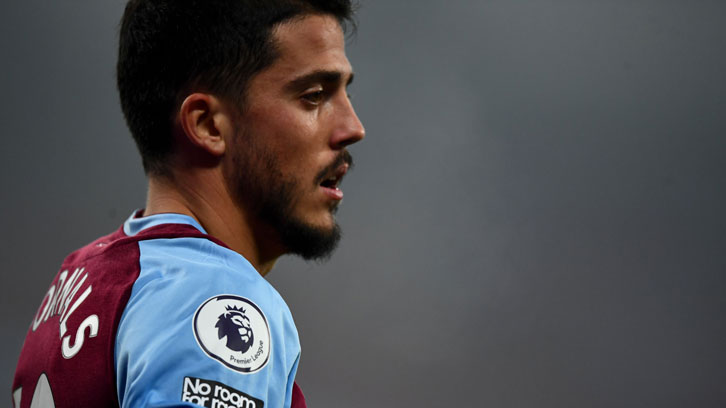 Every good football team has a Pablo Fornals – a player who will give absolutely everything to the cause, whichever position he or she fills.
James Milner does it for Liverpool, Wayne Rooney did it for Manchester United, Javier Zanetti did it for Inter Milan, and both David Alaba and Philipp Lahm have done it for Bayern Munich.
West Ham United's Spain international is following in their illustrious footsteps, featuring across the midfield and on both sides of front three since joining the Hammers from Villarreal in the summer of 2019.
Fornals' versatility and all-round qualities have seen him feature in all but two of the Club's 46 Premier League matches since his arrival, and the 24-year-old is happy to be helping his team in any way he can.
We have to keep dreaming, to keep fighting and working as we are doing, we can arrive in a good position come the end of the season

Pablo Fornals
"One thing I will be able to say when my career finishes is that I've played in a lot of positions!" he smiled. "I hope I'll also be able to say I've played a lot of games so, for me, it doesn't matter where I play because it means I'm on the pitch, so I'm working for that. If I am a winger or a midfielder, I want to play and help the team and fight for us all."
This season, Fornals has started all eight Premier League games on the left, albeit fulfilling slightly different tactical requirements in each of those matches.
During the run of games against teams who finished in the top eight last season, Fornals was the left midfielder in a 5-4-1 formation, but against Fulham last time out, he played further forward in a 3-4-3 formation. From there, he regularly drifted inside to a more central position to allow Arthur Masuaku and Aaron Cresswell to utilise the space down the left flank.
Whichever role he is asked to play by manager David Moyes and his coaching staff, Fornals understands the reasoning behind it.
"I'm feeling more comfortable because, with Arthur and Cressy playing down the left-hand side, I can go into the middle a little bit," he explained. "It's a strange position to explain because sometimes I am defending like a winger, at other times I'm up with the striker and at other times I'm in the midfield – it depends on the flow of the game and how the boss thinks we can hurt the other team more. It depends on a lot of things.
"Both before and during the game, the manager changes our positions and sometimes we play 2-1-2 or other times I play wide. It depends how the boss and the coaches watch the game. They are trying to make a new and competitive team and I think they're doing it."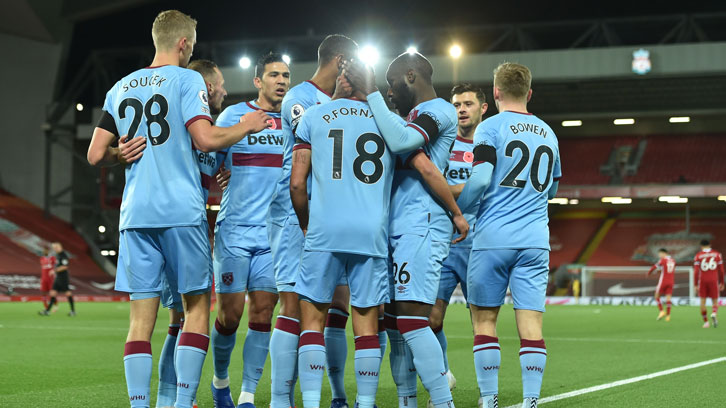 West Ham most certainly have been competitive this season, collecting eleven points from a difficult-looking opening eight games, scoring 14 goals and keeping three clean sheets in the process.
If you include the final seven matches of last season, the Irons have lost just four of their last 15 Premier League games and have conceded more than two goals only once.
"After lockdown, if we hadn't started to win games, we'd have been in the Championship, so the mentality of all the guys during the lockdown and in the games after the restart was brilliant," Fornals observed.
"Now, we are just continuing with this mentality and trying to be better than last season."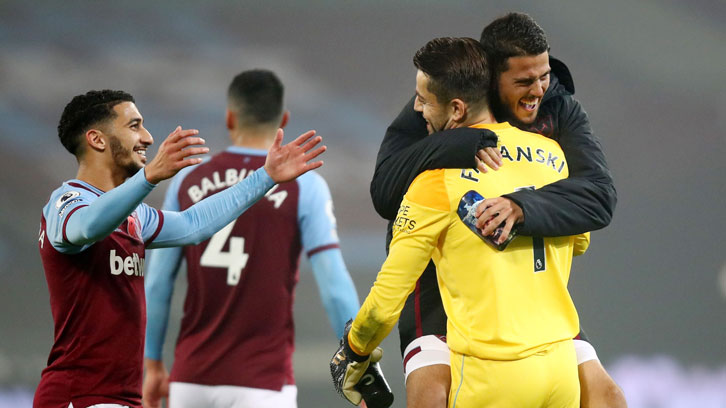 While the strength of teams in England's top-flight means qualifying for Europe through league position is a tough ask, Fornals' experience of having done so with Villarreal in Spain's La Liga in 2017/18 means he is not afraid to dream to repeating that notable achievement.
"I think we made a step up, fighting with unbelievable teams in the last few games and for that reason we are in a comfortable position, but we have enough quality and belief to keep going up the table," he said, determinedly.
"When I played in Villarreal, in my first season there we qualified for the UEFA Europa League and it's an incredible feeling to play in European competition and try to fight for some trophies, so of course after the last few years we've had, we first need to get to 40 points as soon as possible but after this we have to dream.
"We have to keep dreaming, to keep fighting and working as we are doing, we can arrive in a good position come the end of the season."
*Don't miss Part 2 of our exclusive interview with Pablo Fornals on Tuesday!