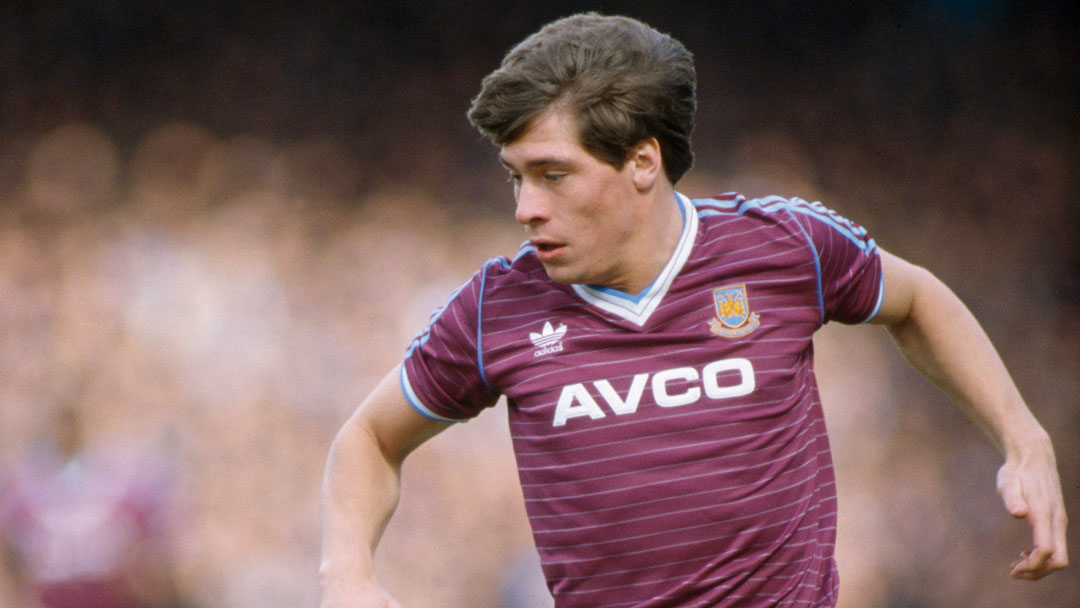 West Ham United great Tony Cottee says the Irons have to kick their historic habit of only raising their game against so-called 'bigger' opponents...
I think even the most optimistic of Hammers fans would have been pleasantly surprised with the team's return of eight points from what was considered by many to be an extremely tough opening seven games of the Premier League season.
The challenge now, of course, is to take that form and performance level into the next run of fixtures against sides who, realistically, we should be aiming to finish above in the Premier League table this season.
Traditionally – and this goes back to before my playing days with the Club – we have had a reputation for always being able to raise our game and earn results against the 'bigger' teams, while at the same time struggling against lesser opponents we are expected to beat.
It's difficult to put your finger on a reason for it. Sometimes, subconsciously, complacency can slip in. I've been there as a player – it's not something you deliberately mean to do – but it can happen without you expecting it.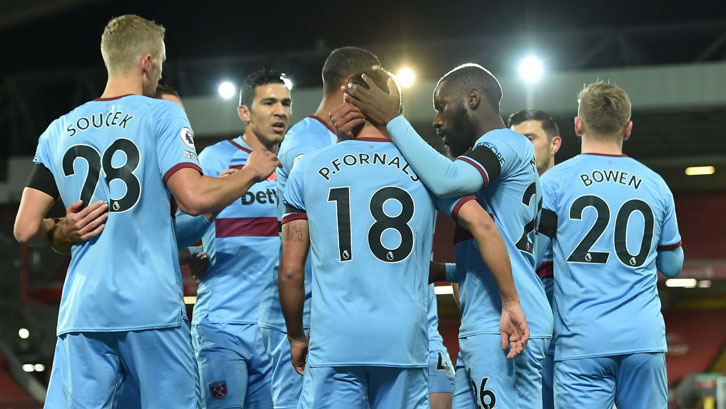 Collectively, the players need to guard against that tonight. Knowing David Moyes as I do, I'm sure it's something he will have been drumming into his squad – the need to be fully prepared, fully concentrated, and not be influenced in any way by the accolades that have followed the run of good performances.
Having been the underdog in our last four or five fixtures, it is now role reversal, and the expectation among fans and the media will be that we should beat Fulham this evening. It is important that the team doesn't fall into the trap of believing that publicity, but instead draws on the resilience and focus that has underpinned their displays in recent weeks.
And I have to say, the signs are good in that sense. The two draws we gained against Tottenham and Manchester City were full of determination, commitment and solid defending in all areas of the pitch, and even the defeat at Liverpool last weekend was a closely-fought encounter that could have gone either way.
As a team, we look energetic, well-organised and confident that, even if we concede a goal or go behind, we are capable of still getting a result. If we show those qualities and that mentality against Fulham, then I'm sure we will have more opportunities to express ourselves in attacking areas.
FRISKY FULHAM
I saw a fair bit of Fulham in action last season during their promotion-winning campaign from the Championship, and you cannot underestimate the job Scott Parker and his team did to bounce back at the first attempt following relegation a year previously.
Scott was, of course, a great servant to West Ham during his time here, and he is showing the same leadership qualities, attitude and character as he begins his career as a Premier League manager. 
He will be under no illusion about the difficulty of the task in front of him this season – after coming up via the Play-Offs at the end of an unprecedented campaign, Fulham had hardly any break or pre-season schedule before diving straight into their new challenge, and it's no surprise that they have had a tough start.
Their first win over West Brom last week will have given them a big boost, though, and I'm sure they will have learned from their last experience in the top-flight. They have some good players and, if we are not on top of our game, they have the potential to cause us problems.
It will be interesting to see how we line up and whether David Moyes makes any changes to his formation or personnel.
The back three system has obviously worked very well of late and, personally, I wouldn't see any need to change the style that clearly suits a number of our players, but by the same token the manager won't hesitate to change things if he feels that it will give us a better chance of beating Fulham.
PAYING THE PENALTY
Much of the talk following our defeat at Anfield last week centred around the incident that led to Liverpool's equaliser from the penalty spot just before half-time, when Arthur Masuaku was adjudged to have fouled Mo Salah, whose reaction appeared, shall we say, slightly exaggerated.
It's a topic of debate that appears to have increased since the introduction of VAR, which has added a new dimension in that another referee is looking at such incidents, with the authority to question a decision that has or hasn't been made, or suggest that the match official looks at the incident again on a screen.
Penalties awarded for fouls will always be subjective decisions and the most difficult element is for a referee to decide if the contact from a particular challenge is enough to warrant a foul being given – and most of the time that decision will be informed by the attacking player going down.
Personally, I'm not sure that the format of a second referee looking at a decision made by one of his colleagues, possibly a close friend, is the most appropriate scenario. I would actually like to see former players brought in to assist with the VAR process, and give a view on these incidents through the eyes of a player.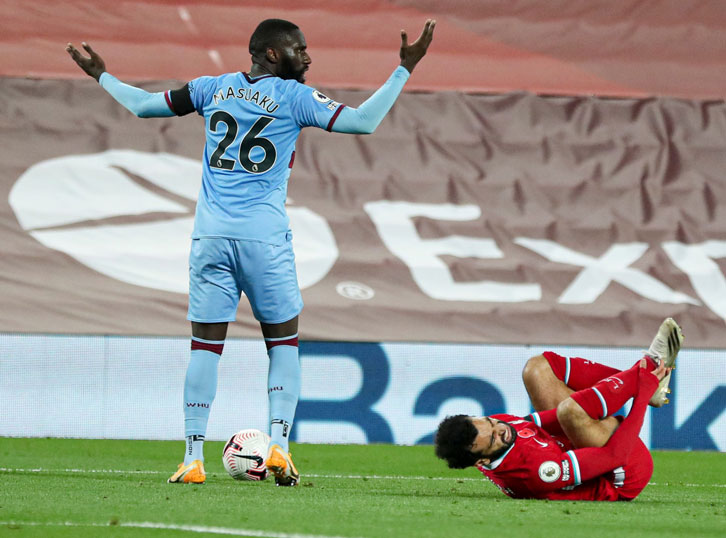 Looking at last weekend's incident, Salah's argument will be that he was kicked on the foot by Masuaku and that, if he didn't go down, the referee wouldn't have given a penalty. There will be people who agree with that view, but my problem is with the theatrics that followed. Did Masuaku's challenge really warrant that reaction from Salah?
Ultimately, it comes down to honesty. Football is a contact sport, and it can't be assumed that every contact is a foul. Only the player who goes down can answer the question: 'Did that challenge actually bring you down, or did you 'go' down?'
It's something that, I have to say, has only come into the English game relatively recently, and it certainly isn't only foreign players who are guilty of it. Some players, if they want to, will always be able to deceive referees by exaggerating contact.
However, that won't change until referees begin to award penalties for foul challenges that don't necessarily result in a player going down. We so often see strikers get a nudge in the back just as they are about to shoot, which puts them off balance and forces them to adjust their position or not shoot as well as they might have done, but very rarely does the referee point to the spot in that scenario.