David Moyes has welcomed Sebastien Haller's first senior international call-up to the Ivory Coast squad, called for more young British managers to be given opportunities and admitted he has changed his mind over the number of substitutes clubs should be able to use in Premier League matches.
In a wide-ranging press conference, the West Ham United manager also previewed Saturday's fixture with Fulham at London Stadium, revealed Said Benrahma is getting ever closer to making his first start, and wished Whites boss and Hammers great Scott Parker well in his own coaching career.
Here is what he had to say…
I'm thrilled that Seb Haller been selected for the Ivory Coast national team for the first time.
I'm pleased for Seb. He's got a really good goalscoring record and I'm sure that's why Ivory Coast have chosen him.
It takes time to settle in the Premier League and quite often we expect an awful lot and everyone wants everything to happen so quickly.
You make a new signing and you expect him to be in the team and him to be making a difference right away and you can see at several clubs that sometimes it takes a little bit of time to see how things work. 
We hope Seb can get his opportunity. This is a big chance to show exactly what he can do and show why West Ham valued him so highly.
I've got to say he's got a great reputation throughout Europe, Seb Haller. His goals in Germany were excellent at Frankfurt, so let's hope he can bring them to West Ham.
I would hope that I don't need to categorise him that he can only play in a certain type of game. We want to try and bring in players because we're always going to be up against good quality opposition.
I'm sure in Germany he came up against the likes of Bayern Munich and Dortmund, who are top teams in Europe and he played in those games for Frankfurt, so I don't want to put him in any sort of category.
I want to see a big whole-hearted, committed centre-forward who we know can contribute to the team.
We've got the makings of a good team and I want Seb to be part of it.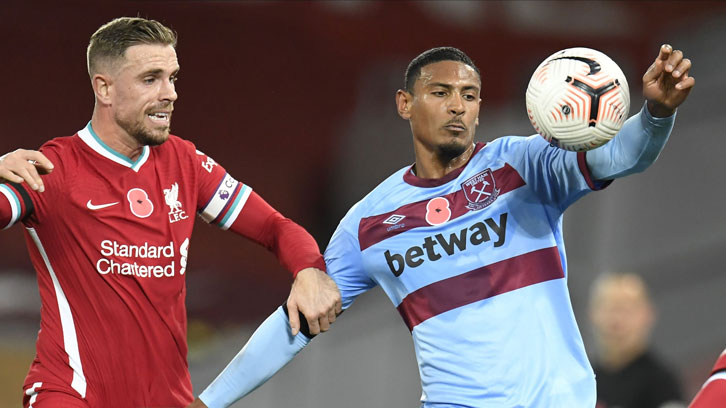 We've got a squad of players now and good competition, which I'm happy with, and Said Benrahma is part of that.
He got an introduction the other day at Liverpool and he's getting closer to match fitness, so we're pleased.
He's beginning to intergrate well so we're beginning to see what he's capable of so he'll be in and around the squad again.
I don't think I try to motivate the team differently when I am managing against teams who are lower down the table.
I think we would try and be the same all the time. We're trying to get consistency, whether it be against teams at the top or teams who might be considered nearer the bottom.
It's more to do with how your tactical thoughts on the game might change slightly but, overall, I hope I am no different and I would try to motivate in the same way every week.
I wish it was as easy to do as it is to say to get six points from the next two matches, because it's a lot harder than that!
What I would say is we've been away at Arsenal, Leicester, Tottenham and Liverpool in four out of our seven games and you only need to look at where those clubs are in the league now and where they were last season to realise how difficult a period we've had. Included in that we've had Man City at home as well, so we've had a really, really difficult period of games.
Every game in the Premier League has got its level of difficulty, so we need to go into the games we've got coming up positive and continue to play as well as we have and score the goals we have because, for me, the big thing is the number of goals we've tried to score.
If we can continue to keep brushing up on our defensive side, hopefully we will pick up some points.
We'd have liked to have picked up a few more points, but the biggest thing for me is that our level of performance has been consistent and I'm hoping that continues.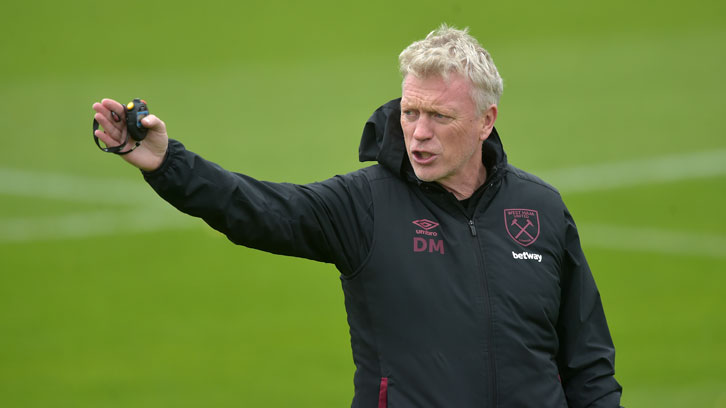 I have changed my mind and now believe, in the interests of player welfare, we should increase the number of substitutions allowed in Premier League matches.
I made the point to the press after the game at Liverpool on Saturday night that we had voted only to have three substitutes because we felt it benefitted the bigger clubs who have bigger finances and bigger squads of players and who could go and have more expensive players on the bench and bring them on, which would favour them.
I recommended to our Board that we would go for three subs coming on and not more.
I've got to say, where my mind has changed now is because of player welfare. I don't think I expected so many injuries.
I think so many games in such a short period of time, whether you be international player or involved in the Europa League or Champions League, it's meant that the programme has been so congested.
There have been no parties willing to give up any games, whether it be the Carabao Cup or any other cup competition, so that's why now I would actually consider the change if it was there that we could have more subs, but I still think it's of benefit to the clubs with bigger squads and probably the bigger budgets as well.
First of all, Scott Parker had a brilliant football career and he's chosen to go into management and the more young managers we get in, the better, especially getting young British managers managing the clubs in the Premier League is really important.
He done great to get them promoted last year. He'll have a tough task in the Premier League, but his career was very good and he'll take a lot from that, and going into management it'll be a big help as well because he'll have a knowledge of what's required.
We wish him a lot of luck, but obviously that will be after tomorrow's game.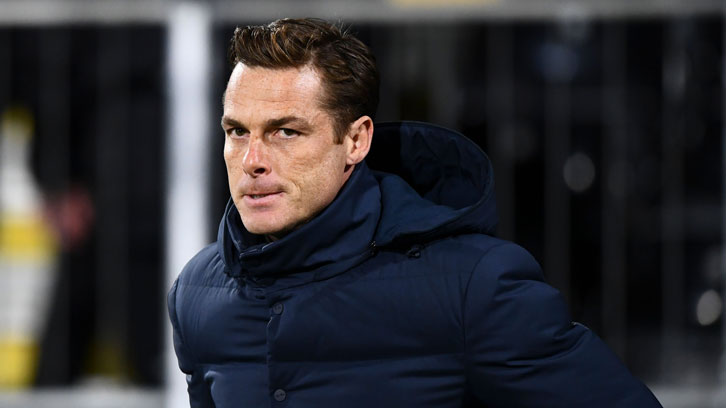 I think it's harder for young British managers to make their mark than it was when I was coming through at Preston North End and Everton.
I was really fortunate that I worked for really good owners and really good Chairmen who gave me time and allowed me to develop when I made mistakes.
Young managers are all going to make mistakes at different times and they're going go through bad periods, so they're going to need support.
I hope that the young British coaches get those opportunities. A lot of the big jobs in this country go to many of the top managers from throughout the world, which is great for our football, but I'd really like to see some of those young British managers get the opportunity to work in, for example, Italy, Spain, Germany or France.
It would be good if we could export some of our young British managers abroad, as well as bringing lots of overseas managers to work in our leagues.
I think British managers do look wider but, for whatever reason, we've not had a massive amount of managers get jobs.
We certainly have a lot of good British managers working abroad, but we're talking about getting them the jobs in the big leagues in Italy, Spain, France and Germany.
In our country, quite often the first thing we do when a manager loses his job, the job tends to be linked with a lot managers from overseas.
It would be good if the likes of Scott Parker, Frank Lampard and Steven Gerrard and lots of other managers in the lower leagues trying to work their way up were given opportunities.
History would show we've sent a lot of top British managers out to Spain, for example, but we're very quick to important them into our league, and we tend to bring in the really top-end ones.
We should always be encouraging our managers, especially in the lower leagues. We have got a lot of overseas managers in our lower leagues now, and we should be looking to give our own managers and coaches opportunities.