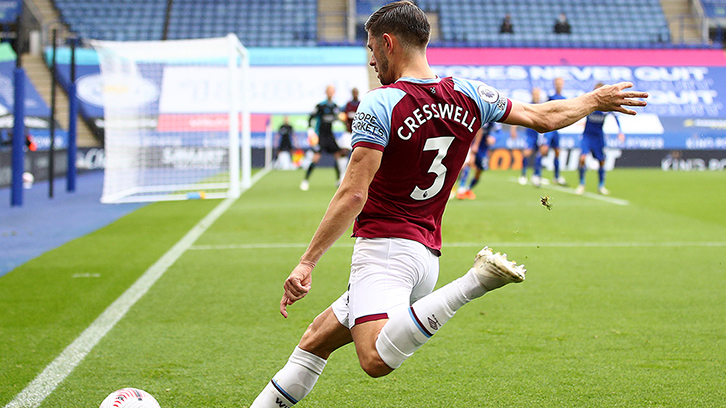 In the tactical battles that lie at the core of many a modern Premier League game, one of the most highly-valued attributes has to be versatility.
One player's pragmatism on the pitch can make a huge difference in affording a manager the chance to prepare his system – or adapt it on-the-fly – for a specific test on the pitch.
West Ham United defender Aaron Cresswell has certainly demonstrated his pragmatism so far this season, offering valuable contributions at both ends of the pitch.
After starting the campaign as a more traditional full-back against Newcastle, Cresswell has since seamlessly adapted to – and indeed, thrived in – a berth on the left side of a three-man defence, supporting wing-back Arthur Masuaku on the Hammers' left flank.
That role has not only made the most of Cresswell's defensive solidity – West Ham recorded impressive back-to-back clean sheets against Wolverhampton Wanderers and Leicester City – but also his superb forward passing and crossing.
Only three other players have recorded more Premier League assists than Cresswell's three in 2020/21, and the full-back is averaging almost two key passes – passes leading to shooting opportunities – per game.
The 30-year-old credits manager David Moyes and his exciting new system for his own excellent form in recent weeks.
"I love it," Cresswell said. "I played it when the gaffer first came in two-and-a-half years ago. We were a bit short on defenders at the time and the gaffer asked if I'd ever played there. 
"I told him 'no, I've never played there', but it managed to work for us. He kept us up and we played some good stuff. I think I've played 22 games on the left side of a three.
"It's a position I love and with Arthur, who's on the left hand side as a wing-back, I think that suits his game even more. He likes to get the ball and carry it and he's a very direct player. It's working well for us at the minute."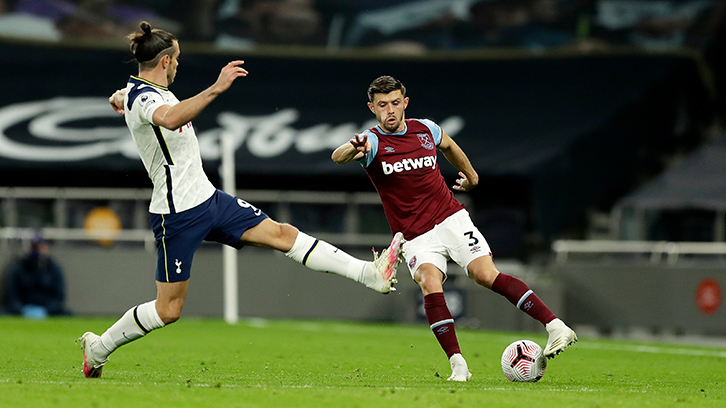 The change in system gave cause for Cresswell to reflect on the change in attributes demanded of a modern-day full-back.
A number of top-tier sides are growing increasingly reliant on their full-backs to provide offensive width in their systems, but defenders also seem to be enjoying greater licence to roam forwards in general – a trend which suits the Liverpool-born defender down to the ground.
"The game's definitely changed over the last five or ten years," Cresswell confirmed.
"I think full-backs now certainly need the ability to contribute the crosses, the assists, the build-up play, but on the other side, you need to be able to get up and down the pitch. 
"The wingers normally like to come inside which gives licence for the full-backs to go, and even if you're playing in a back four, you have to make sure you get round the winger and overlap.
"Back in the day, you'd stop at the halfway line and not go over it! Now, it's certainly the case that if you put a ball in from the byline, you better make sure you're back at the left-back spot within the next 30 seconds. 
"That can happen 20 times a game – you've got to be ready to go up and come back just as quick because that's the pace the game is played at at the minute. You've got to make sure you get back as quickly as possible – that's what every manager wants now."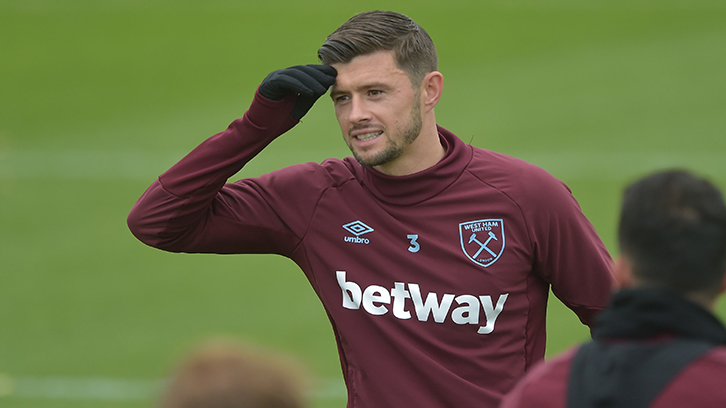 West Ham United's manager will also want to see his players continue to showcase the defensive resilience and organisation – and attacking invention – which has characterised their opening performances of the season.
Even despite a hard-fought loss to Liverpool on Saturday, West Ham United have picked up eight points from their opening seven games of the Premier League campaign – six of which were against sides who finished last season in the top eight in the table.
Cresswell reaffirmed: "I think it was just getting back to the basics, what we'd done previously, and of course the formation that we changed to, going to a back three or a back five, whatever way you look at it, certainly suited us and it's certainly worked.
"We're not going to win every game, but we've got to go into every game full of confidence, doing what we've been doing. We need to be positive. It's still early stages but if we keep up our work rate we'll be okay."