History
Back to the '90s - Dani Carvalho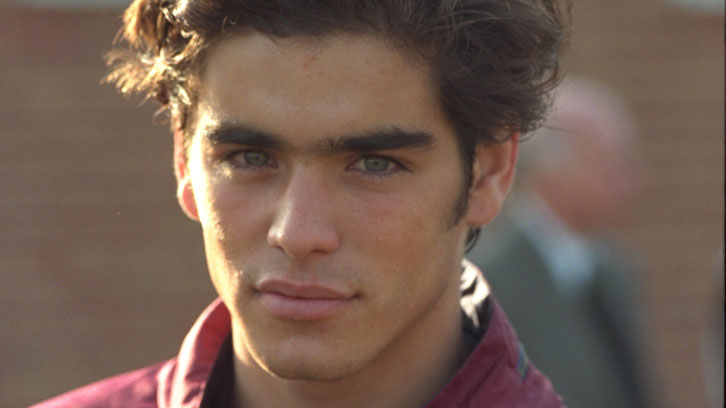 Sid Lambert remembers the brief but beautiful West Ham United career of Dani Carvalho, who celebrates his 44th birthday on 2 November...
"My missus fancies him. Even I don't know whether to play him or XXXX him," said Harry Redknapp in reference to the latest addition to his multinational squad back in January 1996.
He was welcoming Daniel Da Cruz Carvalho, a Portuguese forward who had been the undisputed star of the 1995 FIFA World Youth Championship and had caught the eye in a senior friendly between Portugal and England a few months later.
Now one of the most talked-about talents in football was on his way to the Premier League. And it wasn't just his gifted left peg that had made Sandra Redknapp's heart flutter.
You see, Dani was a dreamboat. Hair like Johnny Depp and big, puppy dog eyes that could melt the heart of both man and beast. At 19, he was living every teenager's fantasy: a male model and a top-class international footballer. His arrival – on loan from Sporting Lisbon – at Upton Park sexed up a forward line that had previously been a mixture of the good, the bad and the downright ugly.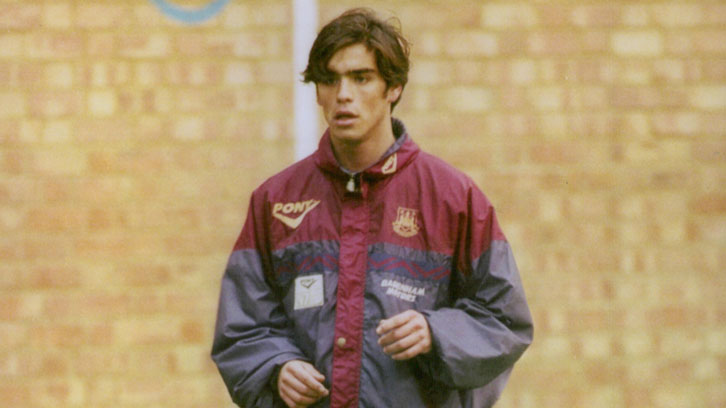 Video nasty
The previous season had ended with Tony Cottee as the team's only reliable source of goals. So that summer the West Ham scouting network went into overdrive in search of a target man to partner the evergreen striker.
When a VHS landed on Harry Redknapp's desk with footage of an unknown Dutchman called Marco Boogers, he thought he'd struck gold. With little time and little money, he spent £800,000 of his fairly meagre transfer kitty on the Sparta Rotterdam striker.
In hindsight, perhaps West Ham fans dodged a bullet. We should be thankful Sandra hadn't taped that night's episode of EastEnders. We could have started the season with Dot Cotton up front.
By September, Redknapp realised that Boogers was a bust. Far from the big physical presence he was hoping for, the Dutchman looked like he'd spent the summer on Slimming World. Allied with a long-standing knee injury, he clearly didn't have the strength to cope with the hurly-burly of Premier League football. 
Realising his mistake, Redknapp quickly changed his transfer strategy. There was no more room for risk. Back came the familiar, and somewhat unforgettable face, of Iain Dowie. His return to east London, after a brief spell in 1991, was greeted with the same sort of enthusiasm as the police knocking on your front door.
Was this really the man to solve our goalscoring woes? 
Ups and Downs
As West Ham seasons go, 1995/96 was a real classic of the genre. There were spells where we looked like a decent mid-table side, swiftly followed by entire calendar months where our first eleven played like their boots had been filled with concrete. 
In purely tactical terms, we had two main problems: we conceded too many goals and we didn't score enough either. Dowie had lived down to our collective expectations. No one could fault his effort. He huffed and puffed and could happily chase a ball for hours on end. Mind you, so could my nan's dog – except we weren't relying on him for Premier League safety.
By February, Dowie had scored five goals and with his side hovering just above the relegation zone, Harry Redknapp persuaded the Chairman it was time to dip into the transfer market. In came Slaven Bilic from Karlsruhe to shore up the defence. And Dreamboat Dani from Portugal.
Both would feature on a crucial Monday Night Football fixture at Tottenham.
The Odd Couple
Dani was thrown straight into the starting eleven at the expense of Cottee, forming a new-look forward line with Dowie.
You had to spare a thought for the young Portuguese. Here he was, the sexiest footballer on the planet, making his debut in horizontal rain at White Hart Lane alongside Iain Dowie. 
If Dani was having second thoughts about his career progression, he showed no signs of it. The game was only four minutes old when he made a contribution that would earn him a place in West Ham folklore. A Julian Dicks effort was parried by Ian Walker, and there was the debutant to nod in the opening goal.
The early signs were good. Dowie hustled and bustled. Dani twisted and turned. Every shimmy of the hips provoked a collective swoon from the travelling fans. Even in catastrophic conditions, on a pitch like a melted choc ice, he was clearly a class act. He eventually left the pitch to a standing ovation and West Ham left north London with three precious points.
Fellow debutant Bilic had been sensational, and Ludek Miklosko made a succession of superb saves. But the headlines belonged to Dani. He was named Man of the Match by Sky Sports and was presented with his bottle of bubbly by strike partner Dowie in a memorable post-match interview. Thankfully the broadcaster displayed their names, just so there was no chance of a mistaken identity.
They were dubbed 'Beauty and the Beast' by the media. And after such a positive start, West Ham fans wondered if this unlikely pairing could lead the Hammers to a fairytale finish to the season.
Scoring sensation
The win at Tottenham was followed by successive league victories against Chelsea and Newcastle. Dani's arrival – and the explosion of publicity – had coincided with a lifting of the mood at Upton Park. The relegation worries eased, though Harry started to voice concerns about his new wonderkid.
Dani was 19 and living away from his family for the first time. His agent sought to keep him busy by whisking him off to London nightspots, including a bizarre appearance on the red carpet for the premiere of Twelve Monkeys alongside Bruce Willis and Brad Pitt.
They say being a professional footballer is all about sacrifices. And as Dani adapted to his new status as a darling of the paparazzi, he realised he would have to forego some aspects of his lifestyle. The first thing to get scrubbed off the list was training. Getting to Chadwell Heath for a 10.30am start was proving a real nuisance, especially when he'd been on the dance floor until the early hours. Plus, there was the effect that actually playing football was having on his energy levels.
By now, despite his relatively poor command of English, his love of the universal language had become legendary. He was linked romantically with a host of pop stars, TV hosts and glamour models. Keeping up with that sort of schedule wasn't conducive with playing ninety minutes of football.
Redknapp began to lose patience and Dani soon found himself on the bench. He made fleeting appearances, including a goalscoring cameo against Manchester City, but his time at West Ham was over as soon as it started. He made only nine appearances in Claret and Blue.
The show must go on
Dani's career arc after east London was quite extraordinary. After featuring at the 1996 Olympic Games in Atlanta, his next stop was Ajax. After all, when you're a teenage superstar with too much money on your hands and a fondness for extra-curricular activity, what better place to rehabilitate your career than Amsterdam? 
Then there was a brief dalliance with Jose Mourinho at Benfica, possibly the unlikeliest football partnership since Tony Adams first asked Caprice out for a drink. He lasted five games.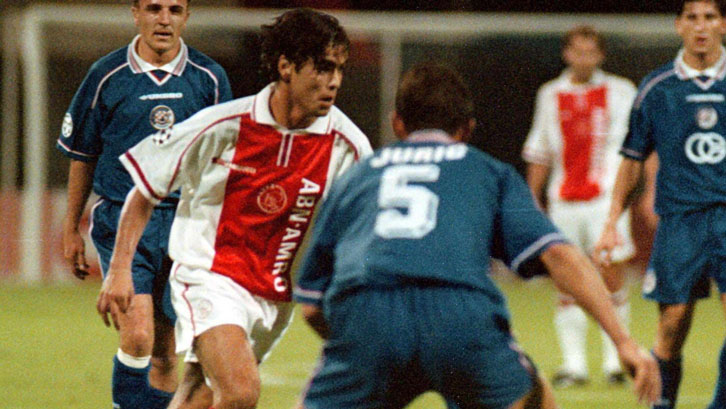 His final outpost was Atletico Madrid, who were then in Spain's second tier. It was now or never for the talented Portuguese to fulfil his potential. As ever, there were brief glimpses of his talent. He played a useful role in getting Atleti promoted, but the club decided not to renew his contract when they made it back to La Liga. Dani didn't argue. The thought of spending more time running, training and conditioning in preparation for a return to one of Europe's top leagues didn't really suit his idea of a work-life balance. Aged just 27, he retired on the spot.
These days you can find him as a host on Portugal's version of Strictly Come Dancing, smiling at the camera and surrounded by a bevvy of beautiful people. You get the feeling that's what he wanted all along. Football just got in the way. 
For West Ham fans, we'll always remember the night he danced in the downpour at White Hart Lane. Just like the man himself, it was absolutely beautiful.
*The views and opinions expressed in this article are not necessarily the views and opinions of West Ham United FC.