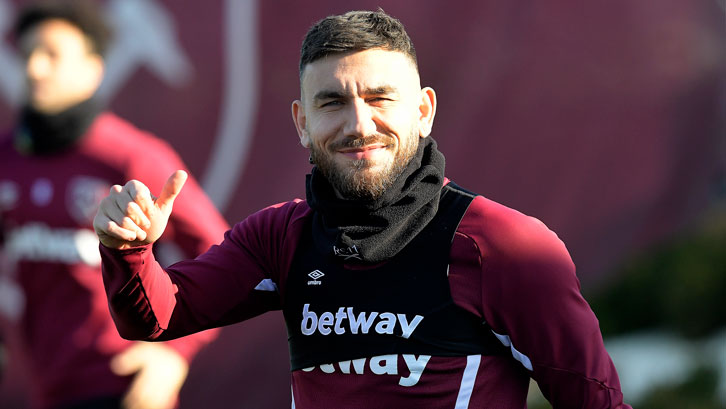 The coronavirus (COVID-19) pandemic has presented everybody with unprecedented challenges.
Nobody's lives have been left untouched by the effects of the infectious respiratory disease, directly and indirectly, with the lockdown measures put in place in March meaning tens of millions of people have had to stay at home and away from their loved ones to save lives.
The huge changes to the way people have lived our lives have affected their state of mind in different ways, and inspired West Ham United midfielder Robert Snodgrass to join forces with his former Scotland international teammate and friend Kris Boyd, whose younger brother Scott look his own life in 2016, to launch a new podcast focusing on mental health.
Lockdown Tactics has given us an opportunity to widen the discussion around mental health and I am proud to be a part of it

Robert Snodgrass
The Lockdown Tactics features discussions and interviews with big names from the world of sport, with the overriding ambition of raising awareness of mental health and encouraging everyone to look out for themselves and each other, not only during this testing period, but all the time.
"There has been a great response to Lockdown Tactics," Snoddy told whufc.com. "It's been fantastic for us to get the big names on there and open up in-depth conversations, not only about their achievements in sport, but more importantly about mental health.
"We have been joined by sporting idols who have interesting careers to talk about, but also powerful messages.
"It has really blown up in just four or five weeks and we've had a lot of people contacting us, telling us they have been helped through by listening to the podcast."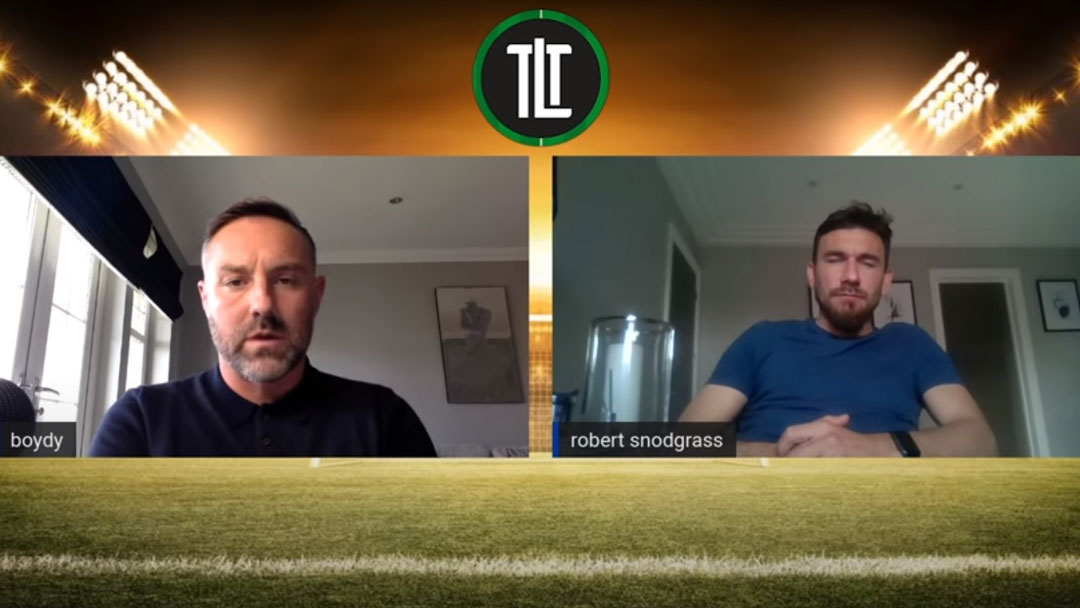 In its first seven episodes, The Lockdown Tactics has been joined by John Terry, Andy Robertson, Jack Wilshere, Jamie Redknapp, Darren Fletcher and Danny Rose from the world of football, Scotland national rugby union coach Gregor Townsend and world heavyweight boxing champion Tyson Fury.
Snodgrass, Boyd and all of their guests have shared the same message – do not be afraid to share your concerns and be there for those around you.
"The biggest things we have talked about is encouraging people to open up and speak to people, and also to check in on your friends and family," the No11 continued.
"It doesn't take a lot of effort to check how people are and, while it may sound dramatic, being the one who encourages that person to open up could help to save their life.
"The stories we have heard from the guests who have been on have been amazing, but our focus is mental health and every one of them has shared their own experiences.
"We try to have a laugh in each episode and make it entertaining, but there is a serious side to it."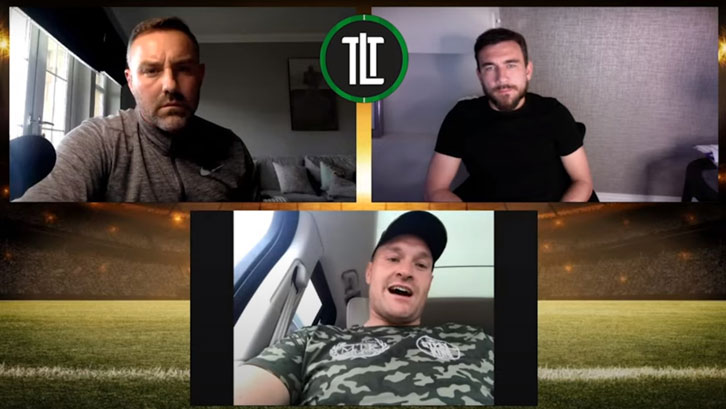 Snodgrass himself is known to be one of the best-liked, genuine and honest footballers around, and he knows nobody is immune from mental health issues, whether they are a player on the pitch or a supporter in the stands.
"I have always been someone who asks others how they are and likes to sit down and have a chat," he confirmed.
"We can make all the preparations we like, but life is not always hunky-dory. Everybody has challenges that they need to overcome and, if you share your concerns with someone and look within yourself at how you can overcome those challenges, it can help you come back a stronger person.
"Kris lost his brother in 2016 and was left searching for answers. He set up his charity in 2018 to raise awareness of mental health, while educating people that engaging with others and seeking help are not a sign of weakness.
"In football, it may once have been considered 'macho' to not admit you had any worries, but now we would say it is the complete opposite and the stigmas around football and mental health are disappearing.
"Lockdown Tactics has given us an opportunity to widen that discussion and I am proud to be a part of it."
Click here to watch The Lockdown Tactics on YouTube now!