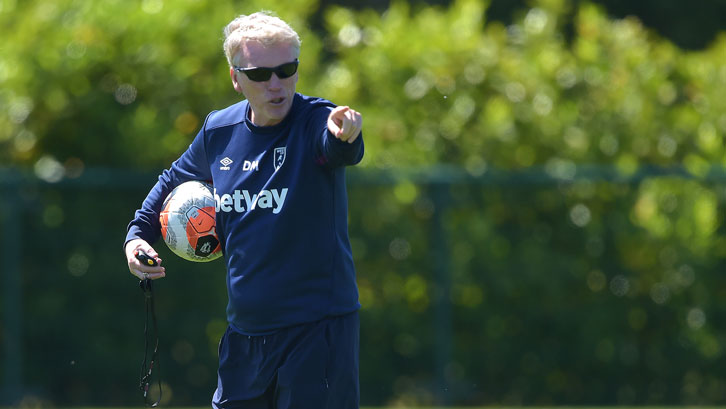 David Moyes believes the introduction of full group training will further boost the strong team spirit within the West Ham United squad.
The Premier League's Project Restart took another positive step forward on Wednesday when Stage Two of the Return to Training protocol was passed unanimously by a vote at the meeting of Shareholders.
The positive vote means staff and players at all 20 Premier League clubs are now able to step up to contact training, working together as a full group, while still minimising any unnecessary close contact. This was followed on Thursday by all clubs agreeing to a provisional restart of the fixtures in mid-June.
Manager Moyes, who has overseen the remote individual and group training programmes devised for Hammers players during lockdown and the socially-distanced sessions held at Rush Green, welcomed the decision and is looking forward to continuing working with his full squad together for the first time in ten weeks.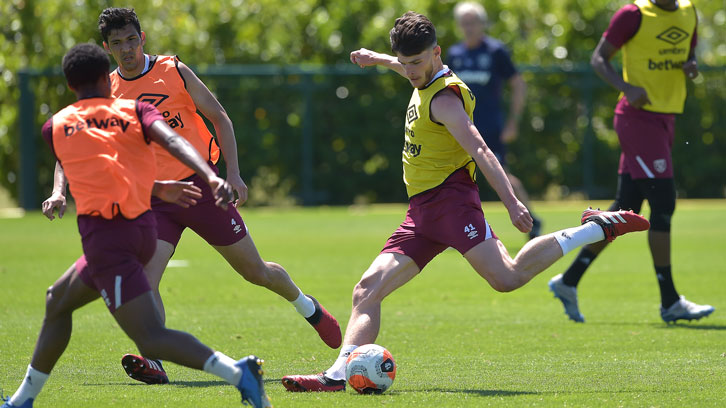 "I have been delighted with the way the players have responded to the work we have set them, both during the lockdown and since they have been able to return to Rush Green, first individually, then in small groups and now as the wider group," he said.
"I have also been delighted with the way my staff have responded to the challenges of working during the coronavirus pandemic, and I believe their positive approach means we are leading the way when it comes to preparing our squad, physically and mentally, for the restart.
"As a former player myself, I know that there is no substitute for group training. Not only does it mean you are moving, anticipating and reacting to situations as you would during a game, but you are also in a group dynamic, working as a team, as we will be doing on the pitch when football returns.
"Of course, through all of this, the health of our staff and players remains the number one priority and, following discussions with the Board, the Premier League, the PFA, LMA and the Government, and with strict medical protocols in place, including twice weekly COVID-19 testing, we believe Rush Green is the safest environment possible. We will continue to prepare the players as best we can for the prospect of playing our final nine games, collecting as many points as we can and finishing the Premier League season strongly."