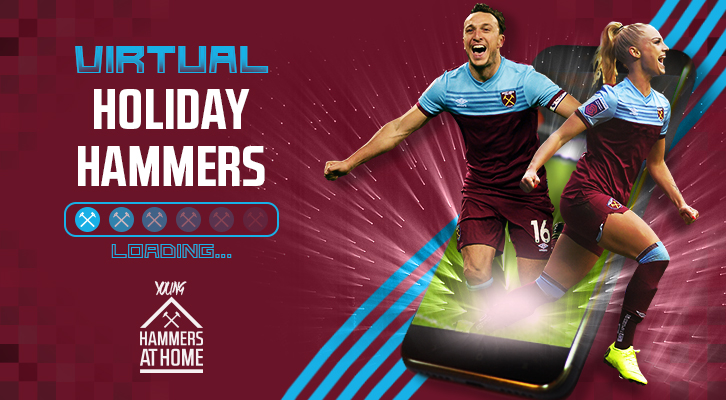 West Ham United Foundation's outreach has altered over recent weeks due to the ongoing Coronavirus pandemic and as their response alongside the Club continues, the May half-term is bringing a new element to their holiday delivery.
Running from 10.30am to 2pm every weekday until Friday 29 May, the Foundation's Holiday Hammers programme is providing free interactive, fun, online development sessions catering for boys and girls of all abilities from 5 to 14 years old.
Coaches will be brought directly to you through video links and some of our first team and academy players will also be getting involved.
All you need is access to the internet and a football. The sessions can be adapted to the space you have and will provide support for those wanting to improve physical literacy skills to those wanting to follow in Mark Noble or Gilly Flaherty's footsteps. 
Activities range from Multi-Skills, to Football For All Challenges, to tips for Eating Like an Athlete, to Fun Fancy Dress Quizzes and lots more!
Click here to sign up, or contact [email protected] for further information.