Following the suspension of English football due to the coronavirus (COVID-19) outbreak, it was announced earlier this month that the 2019/20 Academy Games Programme would be curtailed.
The announcement left West Ham United U23s top of Premier League 2 Division 2, three points ahead of nearest challengers Manchester United, with four matches remaining – having gone unbeaten in their first 18 league games of the season.
We spoke to U23s Lead Coach Dmitri Halajko and Assistant Steve Potts to gather their reflections on an outstanding 2019/20 season for the Hammers' Development Squad.

 
Dmitri, the 2019/20 season concluded with your team unbeaten in Premier League 2 Division 2. How proud are you of that record and your players?
Dmitri Halajko: "Very proud. At the start of the season they set out to try and win the league and get promoted. Obviously, it's still unclear what's going to happen in terms of promotion and relegation [in Premier League 2] – that will be decided, that's out of our control – but what's in our control is what we do every time we go out to play. 
"Certainly every game this year, we've gone out and attacked the game. We've gone out and tried to win games. We've never sat back or played for draws, we've been really aggressive in terms of the style that we've tried to play. 
"We try and play on the front foot all of the time and I think that's helped us win almost all of the games in the league and most of our games in the cups as well. The lads can be really proud of the way they've gone about their business this year."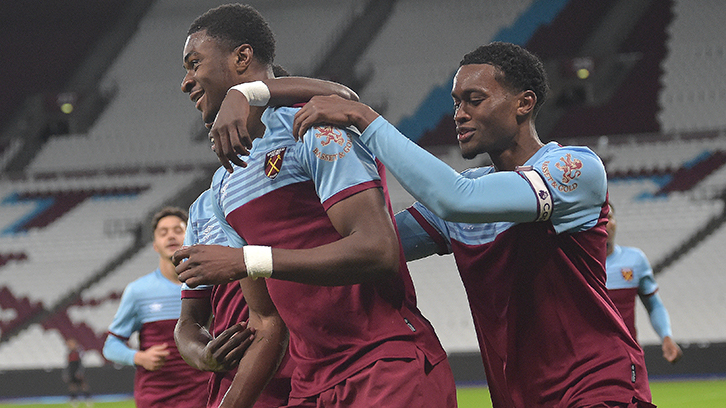 Steve, having been involved in the U23s set-up for a number of seasons now, just how well have this current crop performed?
Steve Potts: "It's been an outstanding season to go unbeaten. Whatever level you play at, to go unbeaten is a really good achievement. 
"I think looking back, we had a good pre-season and we carried that on early in the league. From quite early on, it was ourselves and Manchester United at the top, and we had a really good game up at Old Trafford. 
"We came away from that thinking we've got a good group of players here. In U23s football, you're looking to produce players, and I thought on both teams there you could see there were potential first-team players on the pitch. Later on in the season, we played them at home in Dagenham, and I thought we were comfortable winners against them [2-0]. 
"I think we deserved to be top. There were four tough games to go, but I think for what they did throughout at the season… In January, players went on loan and players moved on, and some younger players came in and carried it on. 
"If anything, we were only really disappointed when we let games slip to draws when we were in winning positions, so we could have been further clear at the top I think."
 
The players showed real character throughout the season, mounting a number of late comebacks. Where does that stem from?
Potts: "You're onto them in training all the time to give it their all. If anything's sloppy, you try and correct that in training, and try and create good habits amongst them. 
"I think the best example of that from our season was in the Leasing.com Trophy when we went to Newport County. At half-time we were out the game, 4-1 down, and in the second half we turned it around and won the game 5-4. 
"There were young players again coming on the pitch, and we got back on the coach thinking 'they've got a lot of character, these boys.' You can talk about talent but unless they've got that desire to get the results and get the job done, they're not going to progress as much as you want them to."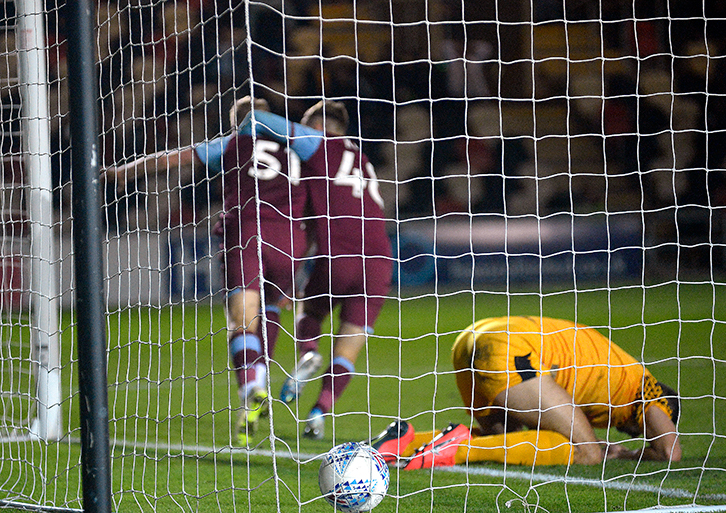 The methodology for determining the final outcomes of the league season is yet to be determined Dmitri, but what would be the right result for the U23s?
Halajko: "I think either way we're in a great position – however they want to work something out, I think we would be up there. 
"Where the outcome sits doesn't affect us too much – for us, it was always going to be about the performances and the development of the young players. We feel we've done that this year and, whatever league we're playing in next year, we'll do the same again. 
"The most important thing is we carry on developing players into our first team and giving the lads some really good football development experiences."
 
We've had six nominations for Premier League 2 Player of the Month over the course of the campaign, with two wins – how proud does it make you to see our players get that recognition?
Potts: "Straight away if they're winning awards that means they're doing very, very well to get recognised. The opposition vote for who they think is the best player and obviously quite a few of our boys got nominations this year, so it's fantastic for them.
"What I quite liked about it was when someone did win an award, the rest of the group were so pleased for them. It's all about progressing as an individual, but it's a team game and unless you've got that team ethic, you're not going to do yourself any justice individually."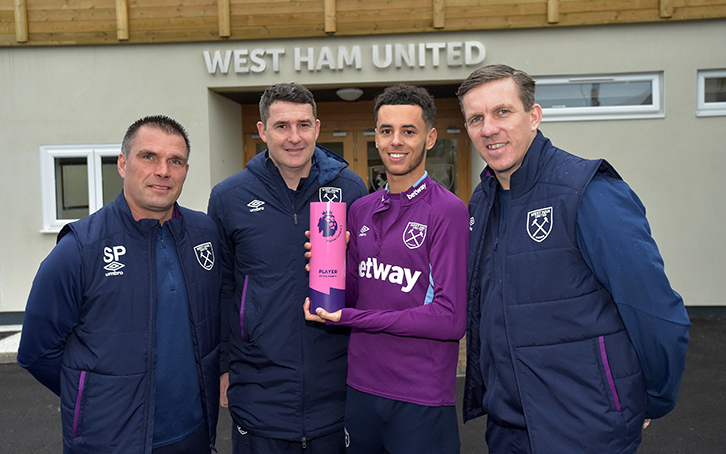 Finally, Dmitri, what were your 2019/20 U23 season highlights?
Halajko: "For me, you've got Premier League debuts for Nathan [Holland] and Jeremy [Ngakia], EFL debuts on loan for the likes of Conor Coventry, Aji [Alese] and [Dan] Kemp, and then an international debut for Joseph [Anang] at England youth level, which shows we're progressing players to a level they haven't reached before. 
"From a team point of view, a highlight has been the way we've gone about playing the game of football. Everyone has their own opinion on how to play it, but what was really nice was when Steve and I sat down right at the start of pre-season to have a chat about how the team played, and we were both totally in line with our vision.
"Then, you couldn't have asked the players to take it in on any further. We've played attacking, exciting, on-the-front-foot football. We've scored 58 goals in 18 league games, averaging over three a game, so our attacking play has been something to be proud of. 
"With that, the work rate and pressing we do off the ball has been a real key to our success. Then, we try and pass the ball – we try and play out from the back and dominate the ball.
"We want to play with a certain style we feel can develop players and push them on, and we feel we've been true to that this season in terms of the way we wanted to play the game. 
"It's there to see that we've managed to create an attractive, but aggressive, hard-working style of football."