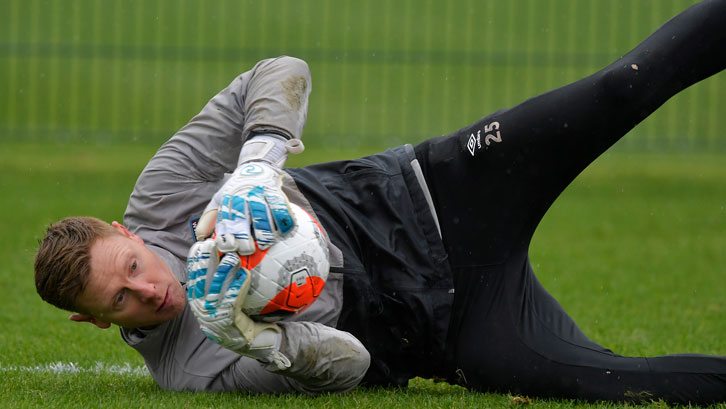 When you ask professional outfield players which position they first played in as children, the vast majority were strikers.
When you ask the vast professional goalkeepers which position they first played in as children, almost all of them were goalkeepers.
David Martin is different.
The West Ham United stopper was a centre-back as a schoolboy – like his famous father Alvin – and a good one at that. Good enough to represent Tottenham Hotspur's Academy sides until the age of 14.
It was then that David decided he wanted something different. He did not want to be a defender. He wanted to be a goalkeeper.
Amazingly, the teenager decided to temporarily call time on his career. He left Tottenham and started playing local league football.
Such was his promise behind the back four, rather than at the heart of it, that Alvin took his eldest son to Chadwell Heath to train with vastly experienced first-team goalkeeper coach Les Sealey.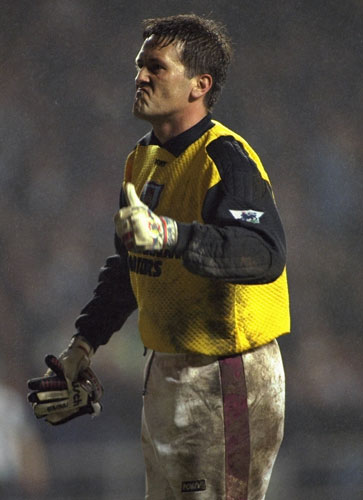 After a few months of weekly one-to-one sessions, Sealey – himself the nephew of 1965 European Cup Winners' Cup hero Alan Sealey – deemed David good enough to pursue a professional career between the sticks.
Naturally, the No25 will forever be grateful for the leg up both his father, and the late Les Sealey, who sadly passed away in 2001 at the age of 43, gave him.
"Dad has obviously been in the industry for all of his life and so he knows the pros and the cons and he can see what it does to you, so he would let me and Joe, who is at Northampton Town, find our own way," Martin explained. "He would try and give us the best advice, but try to give it in a diplomatic way so we couldn't turn around and ask him 'Why did you make me do that?'. He would give us the cards and it was up to us how we played them.
"In that aspect, he let me get on with playing football. I started out with a local club called Heath Park and they straight away put me at centre-back, just like my Dad, so I almost got put there by other people.
"Then, at 13 or 14, I said I didn't want to be a centre-back, so in that aspect Dad just let me get on with it, really, and didn't try and push me too far.
"I was 14 and a centre-back at Tottenham at the time and because they only had one goalie, sometimes I'd put my hand up and said I'd go in goal because I loved it, diving at people's feet!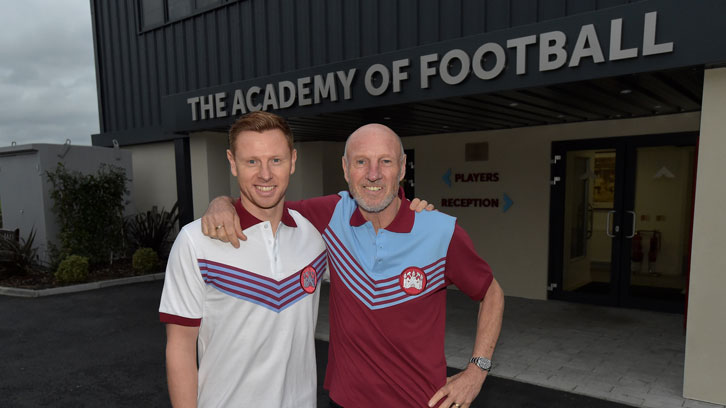 "Then one day I said to my Dad 'I don't enjoy it any more'. It was a hard conversation to have because I was 14, at Tottenham, and had another two years left on my schoolboy contract, so it was a tough conversation to say 'Dad, I don't want to do it'.
"He said 'Alright, what do you want to do?', and I said 'I wouldn't mind going in goal, to be honest', so it's probably the biggest bit of help he gave me, with his contacts, he let me go and train with Les Sealey, who was with West Ham at the time.
"He spoke with Les and I went down to Chadwell Heath on Wednesdays and, after four or five months, Les said to my Dad 'Leave him in goal, he'll be fine!'.
"That was the biggest help I've had from my Dad, that starting point with Les. It went from one thing to another from there."