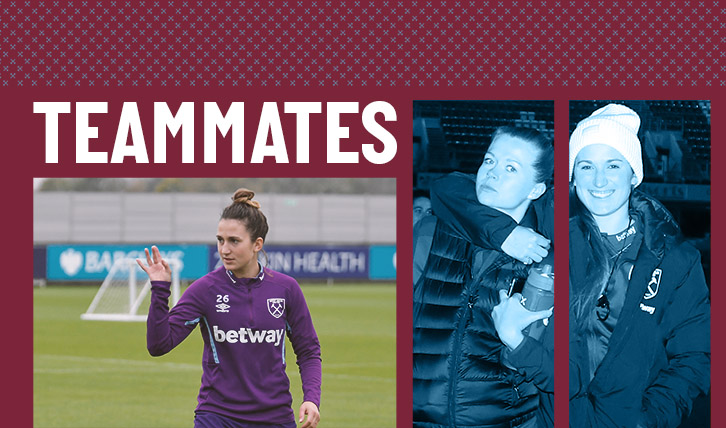 Laura Vetterlein gives the lowdown on the West Ham United women's dressing room…
Who is the funniest? 
I would definitely say Kate Longhurst, by far. She is crazy. She loves singing and dancing and she's always making us laugh. 
Most likely to become a coach? 
I have to say Tessel Middag! I think she is a lot like a coach already. She is always thinking about tactics and that side of things. 
Who has the best skills in the team? 
I can't say myself! I know a few people said me and I do like doing skills, but in terms of during a match, I would say Kenza Dali. She's a very skilful player.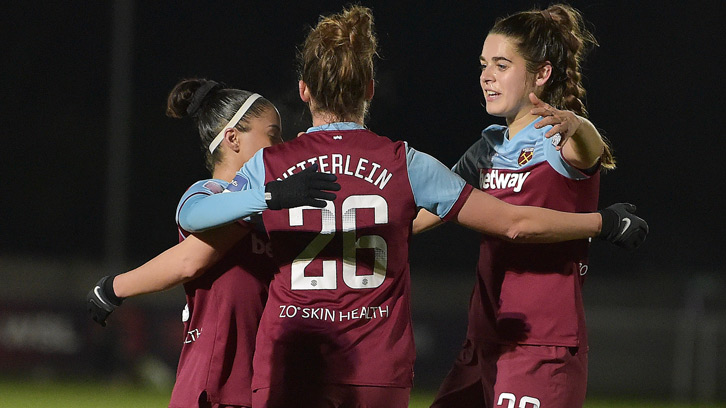 Who takes the longest getting ready after a match? 
I think Katharina Baunach takes a little while. She's certainly the longest after training. Maybe it's the free Wi-Fi? 
Who has the weirdest pre-match routine? 
I'll tell you about mine. I have to put my left foot on the pitch first. I have to. I don't know how it started but I just feel better and more ready if I do this. 
Who is the hardest working in training? 
I've been in the gym with Anna Moorhouse and she is a really hard worker.
Who has the best fashion sense? 
I know that Kenza is really into fashion. She has thousands of pairs of shoes at home and just generally has a really good style as well. 
Who is the team DJ? 
It's mainly Gilly Flaherty. Our captain is in charge of the music!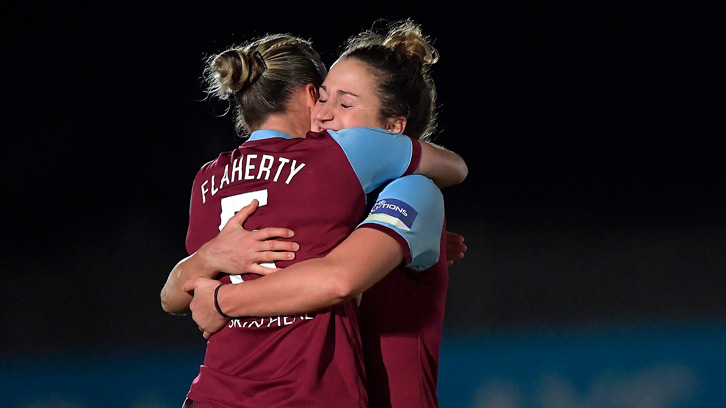 Who is the latest one in for training? 
I must say that everyone is really good at getting in on time. From what I've seen, no one has been late. That's a massive thing!
Who has a hidden talent? 
Obviously, Kate can dance. She can dance really well, although I wouldn't say that's hidden. Tessel Middag can play the piano. I'm not sure many people know that.
Who loses their temper the quickest? 
I think it's Katha. She can get angry in matches very quickly, and maybe also Kate. But it's because they want the best for us and for the team!
Who is your best friend in the squad? 
I'll say Julia Simic. I've known Sici for a really long time and she helped me a lot to settle in at West Ham and in England when I joined.