West Ham United women's head coach Matt Beard sits down to answer the biggest and best questions put to him by supporters on Twitter and Instagram...
When did you decide to become a football coach?
@WestHamWomensWay (Instagram)
An opportunity to get into coaching was presented to me at Kingstonian FC. I had a good friend who was a fitness coach and a physio, and the manager left midway through a season. I knew the assistant manager from working with him at Hampton and Richmond Borough. I was only 22 or 23 and they were in the Conference at the time.
I did it until the end of the season with Nick and I really, really enjoyed it. Off the back of that, I completed my Level Two badge and my Level Three badge, and then a few years later I did my UEFA 'A' License.
How have you been keeping your players motivated during lockdown?
@lukeswin7 (Twitter)
We've set the players some tasks to do so they can self-reflect on their experiences this year. It was a good task, particularly for the players that were playing in England for the first time. We asked them if there was anything now that they would do differently. We also set them analytical tasks.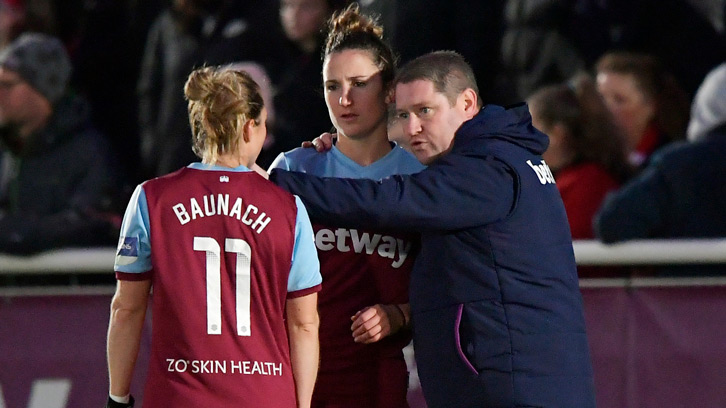 Colm [Smith] and EJ [Elena Jobson] have been fantastic at the fitness planning and we've also done some Zoom calls with the team on the whole as well. We've had a bit of fun with bingo as well, which Martha Thomas won. We've tried to be as creative as we can and we tried to keep everyone occupied, but at the same time we've realised that this is a tough time for everyone, and we've given them the opportunity to be with their family and friends.
We don't want to do things for the sake of doing things. We feel that what we've set them has been for the right reason, but we've also given them their own freedom and flexibility.
What made you choose the West Ham job?
 @ChloeAndrew03 (Twitter)
The project that was presented to me was something that I've done in the past. I had to do it at Liverpool, and I went to Boston and went through a similar project in terms of rebuilding a team. I had some good success at Liverpool with it and, at Boston, we had started to turn the corner. This was a very similar project and it was a great opportunity for me to come back into the Barclays FA WSL.
Also, location-wise, we had just moved back from America and we were in west-Sussex, so location-wise it fitted for me and for my family. I've loved every minute of it.
Who is your favourite football player of all time?
@MichelleIrons10 (Twitter)
I don't think I could say I've got a favourite player of all time because when I build teams and recruit teams, you bring in different players with different skillsets, and you try to get them to complement each other. 
Growing up, my first real memory was Italia 90 and Paul Gascoigne. I used to love him as a player, with his creativity. I used to love Bryan Robson as a player, because he was hard as nails, and he was a fantastic footballer as well. They were probably the two when I grew up watching football.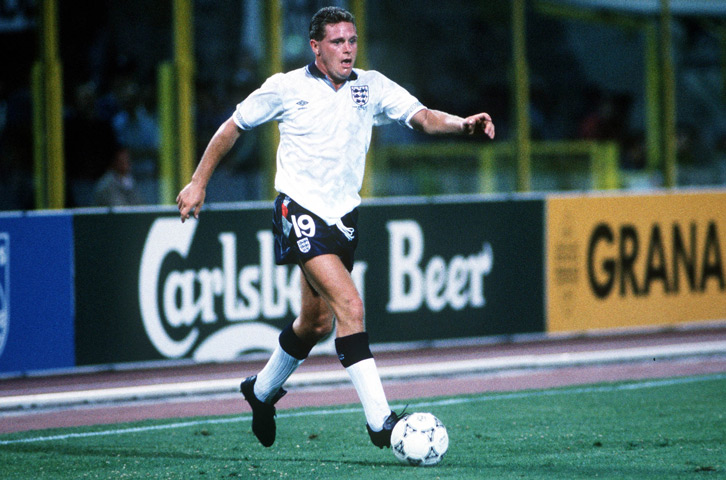 In terms of women's football, Kelly Smith was an unbelievable player. Standing in the technical area, watching Kelly and just how clever she is with a football is fantastic. Also, in America, I loved watching Christine Sinclair live as well. She's a Canadian forward who plays for Portland and her movement was fantastic. We were on the receiving end of that at Boston. 
Fara Williams is a player I've admired that I worked with in terms of her story and her journey. Her talent is unbelievable. I don't really have a favourite player but there's loads of players I've enjoyed working with and enjoyed watching, but I'm sorry that I can't give you a definitive answer. 
What has been your toughest moment as a manger?
@LamminReece (Twitter)
The first year at Boston was tough because we were losing on a regular basis. You're trying to motivate a group of players that are struggling, and that was tough. If I could have my time differently at Boston, I wouldn't have changed my principles, because I did change that pretty early on in that season. From that side of things, that was probably my toughest moment in that I wasn't used to losing the amount of games that we were losing. But I had gone away from what I was successful at. 
You have to adapt when you go to a different country, because it's a different style of football and it's a different language – even though it's English, it's a different language, like soccer – and all those other bits that come with it.  That would be my toughest time, but I feel I came through that period as a better coach because of it. 
How did you feel leading the team into the FA Cup Final in our first professional season? 
@AlishaLehmannFanPage (Instagram)
It was amazing. I remember, when I came back [from America], I went to the FA Cup Final. Chelsea vs Arsenal. I took my two children with me and, it was funny, I said to Harry and Ellie: "Your daddy will be there one day." And we got there the year after!
Results-wise, it was an amazing achievement for us to get there. If I got back to that Reading game, someone was looking down on us that day because Reading were the better team. But we just showed grit, determination and resilience, and because of that we got to the Cup Final.
First-half, I thought we were excellent. It was such an amazing feeling in front of 45,000 people. When I was young, that was the biggest day in the calendar. I can remember getting up in the morning and the first-ever FA Cup Final I can really remember is Manchester United vs Everton in '85/86. That whole day, you sit in front of the TV watching. It's just an amazing event and it's still the biggest event in our sport.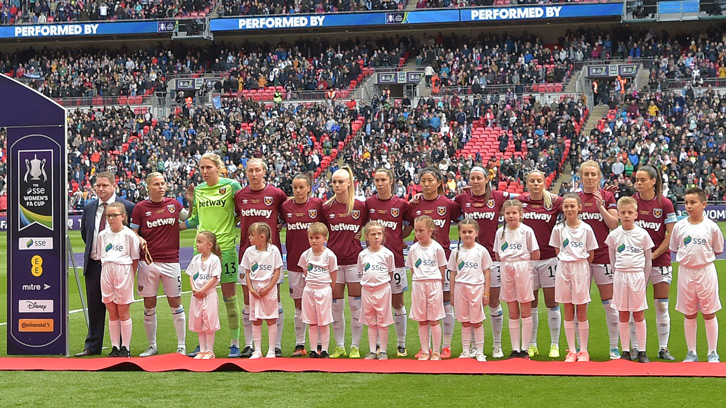 What role did your dad, Mick, play in you getting into football?
@Tuttingham (Instagram)
He played a big part. He's worked for numerous clubs. He always worked in youth football and he helped recruit some very talented players for many clubs that have gone on to be very successful in the Premier League and internationally.
He was a good coach as well. When I was young, he used to coach my teams and my brother's teams. He was a good footballer too actually, but he chose to follow Manchester United when he was younger and turned down a contract at Southend. He has been a big influence on me. He's got an eye for a player and he is very tactically. He knows the game inside out.
He's been a massive influence, not just on me, but my brother as well. Because of that, we've both worked in football for the majority of our careers. We've got him to thank for that. 
What do you think the future holds for the West Ham United women's team?
@Phoebew_x (Instagram)
We want to improve year-in and year-out. The ambition this year was to have a higher finish than what we did last year in the league. The second year was always going to be tough, especially with what we achieved in the first season.
Year three is when I really anticipate we'll have stability and we can really progress as a team on and off the pitch. From that side, I'd like to think we're going to get better, be stronger, be more competitive. Ultimately, with my personality, and the team, we want to be challenging to win trophies and win things. That is ultimately the long-term aim for the team and the Club. 
Can you play me as your star striker?
@KateLonghurst (Twitter)
Listen, that little cameo she had against Brighton & Hove Albion in the second half, when we put Kate up front for the last 15 minutes, we won the game! So, you never know, do you?