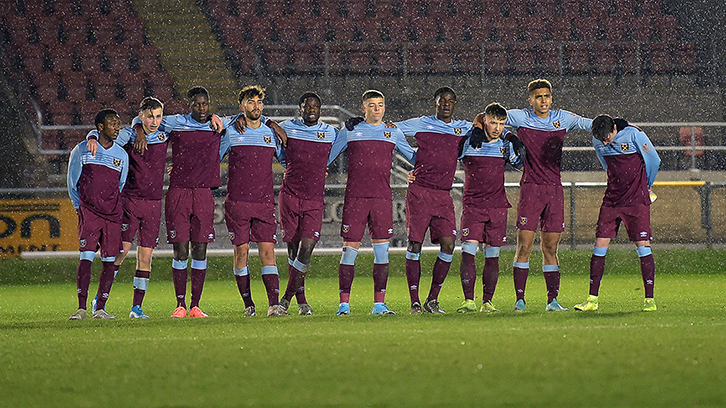 "The younger the lads are when they get to know me, the more normal that psychology becomes for them as they progress through the Academy, which is important," explains Lori Hedman-Nice, Performance Psychology and Player Well-being.
Each and every week, particularly at this challenging time, the importance of the support that Hedman provides to athletes at the Academy of Football cannot be understated.
A qualified counsellor, as well as a performance psychologist, Hedman works directly with young players who, on top of their dreams of becoming professional footballers, must also grapple with the full range of pressures of growing up and being in the public eye.
From hosting one-to-one sessions and educational workshops with players regarding life on and off the pitch, to travelling to offer support at youth group and loanees' matches, her close work with Academy coaches ultimately has one goal: helping young people become the best version of themselves they can be.
"They don't stop being who they are as soon as they walk through the gates to just become 'a footballer'," Hedman told whufc.com. "It is often things that are happening outside of football that can have the biggest impact on performance."
Along with much of the country, the Academy of Football has adapted its methods towards remote working in order to develop its talents during the coronavirus (COVID-19) outbreak – and this provides psychological challenges in itself. 
"The Academy Management Team (AMT), led by [Academy Manager] Ricky Martin, has been on top of this from the start," Hedman explained. 
"Plans were put in place from the very beginning as to how we could help support the lads and all the Academy staff, and we meet online three times a week to share ideas about how to support and keep everyone engaged during this time.
"We have taken psychological support into account since the lockdown begun. From the very beginning we've maintained weekly contact with the players: I've produced support handouts for players, parents and staff on self care and 'cabin fever', for example.
"The coaching staff, sports science and medicine, player care, loans manager, education and safeguarding are also keeping in regular contact with them too. Every age group has a weekly online meeting, with all staff invited, so the lads can catch up with each other. These have included anything from Q&As with first-team players, to quizzes, feedback on tasks set, and online training sessions."
As lies at the heart of any psychological support, communication within the Academy is key.
"My job centres around contact with players and staff, and having to do that only over the phone has made it more difficult," Hedman admitted.
"Keeping in touch with the lads is definitely an Academy-wide initiative; I try to drop all the Under-23s and Under-18s lads a message regularly just to check in with them, but I tend to hear from quite a few of them pretty regularly anyway, checking up on me to see if I'm okay!
"The older lads have also been sent a psychological reporting tool to assess aspects of their mental health, and the other staff are also very good at flagging anyone – players and staff – they feel may be having any issues so I can follow up with them."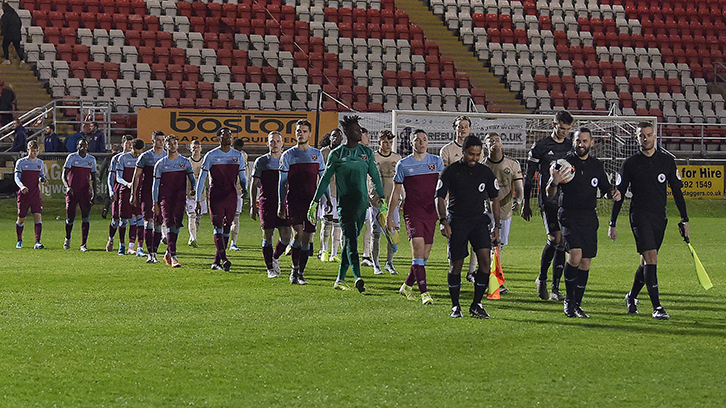 Working to support so many young Academy athletes presents challenges across age groups, backgrounds and circumstances – from their location to their housing, their family and company, to even how much space they might have in which to practice.
"We have a level of knowledge around what their individual circumstances are, and the schoolboys coaching staff are very good at this," Hedman explained. 
"From the U9s right up to the U23s, the coaching and sport science staff try to tailor the players training programmes accordingly, as we are mindful that everyone's situations are different.
"There's a skills school challenge each week for the U16s down, where they are encouraged to be inventive and use anything that they have to hand – I've seen footage of lads practising in back gardens, in stairwells, in hallways, and over local parks!
"Players and staff are also all invited to take part in a weekly yoga session, not only for fitness – it can certainly help with relaxation too!"
As well as keeping their motivation up through bespoke physical development programmes, Academy players have been working on themselves as individuals during this period.
It is through supporting each individual holistically, Hedman concludes, that an Academy can best prepare every young player for the present and for their future.
She explained: "Every week, I send an email to all players and parents where I set life skills challenges for the lads to get involved with. It's just something away from school and away from football that is a bit of fun, but is also teaching them good life skills at the same time. 
"The parents have been brilliant in supporting this with the younger lads, and everyone from the U23s down to the U9s have got involved: they've been cooking, baking, hoovering, tying ties, changing light bulbs, and learning a different language – to name but a few! 
"We thought this would be a great time for them to work on their holistic development. As an Academy we often talk to the lads about the importance of creating an identity outside of playing football; football is what they do, but it should never be just who they are."