West Ham United women's head coach Matt Beard has maintained close contact with each of his players and colleagues throughout the coronavirus [COVID-19] lockdown. 
Beard has been unable to work with his squad since the end of March due to the ongoing global pandemic, but has made productive use of his time working from home, carefully analysing the 2019/20 campaign so far as well as planning for the future with the Hammers. 
The West Ham United women's head coach sat down to talk through his findings, his ambitions, how he's adapted to managing his team in the current situation, and running 100km in May for charity… 
How are you and the family doing and coping with the ongoing situation?
"We're all fine. It's good to be home and be with the family and the kids, more than anything. The home schooling has been very challenging, but we've come up with a compromise with the kids.
"It's tough times for everyone but we're making the best of it that we can."
 
You've gone from the busy, day-to-day life of a football manager to the current situation. How has that been for you?
"To start off with, it was nice to have a little bit of a break. For me, it takes me about an hour-and-a-half to two hours to get into the training ground. So not to have that, I feel like I have rebooted.
"We've still been busy. What we've had the opportunity to do is really get into the nitty-gritty of the season: what has gone well and what hasn't gone well, where we know we need to improve. We've been able to really focus on that part of it, and we've also had the opportunity to plan for next year in terms of looking at players and processes we want to put in place.
"We had six weeks to build the Club in 2018, and then you have a very busy first season and you have busy recruitment, so it's been a really good opportunity to sit down and look at everything on the whole, and take stock of a lot of things. We will benefit from that in the future, 100 per cent."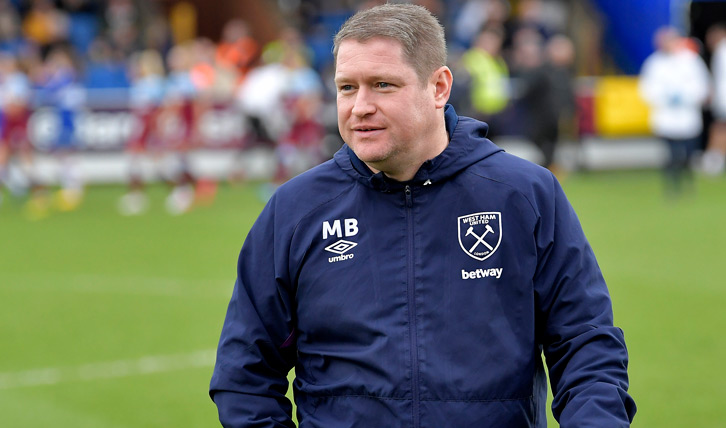 A part of that has been welcoming Aidan Boxall as the new General Manager of the West Ham United women's team. How are you finding working with Aidan again?
"I'm enjoying it. He comes from a coaching background as well as an educational background. We've got a good relationship anyway and we're able to bounce ideas off each other. 
"The good thing about our relationship is that he's not frightened to give his opinion and I'm not frightened to give my opinion, which I think is quite heathy when you're working in an industry like this. From that side, I think that will really help me and help the team.
"Sometimes when you're the head coach, there's not many people you can bounce off of. For me to have that, and with him and his background from coaching and psychology, it's going to be a big help."
Aidan has made clear his goal of bringing through local, young players into the West Ham team, and we know that aligns with your targets as well…
"It's a long-term ambition. I think, from my perspective, we're only a year-and-a-half old as a professional outfit. The plan this year is to improve the Academy and the Academy team, and we want to utilise those young players in a first-team environment with regards to training. We've proved it this year with Wiktoria [Kiszkis] making her debut. 
"I grew up around youth football and my dad worked in it, so I'm passionate about giving young players opportunities, and I've done that at every club that I've been at. It's been slightly different in the sense of we started a bit like a franchise in America, and we started from scratch, but that's the long-term ambition, and I think that's the right thing to do."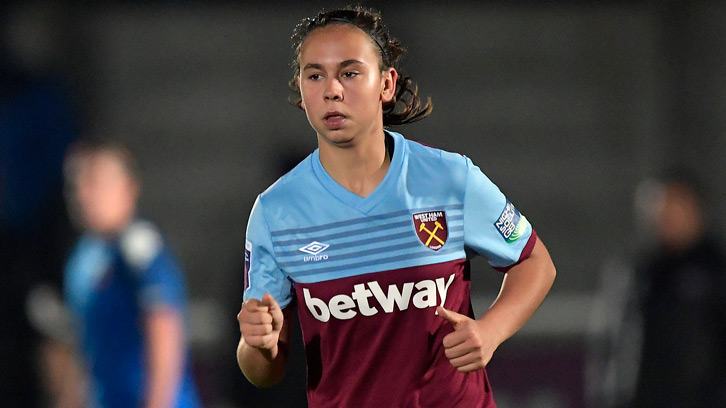 It was the end of March that the team last trained together as any sort of unit. How are you staying in touch with your players and your coaches? 
"Initially, when the players went home, we weren't aware of how long this process would be. To start off with, it was about letting them get home and allowing them to be with their families and friends. I've said it before, God forbid that something happened to one of my players' friends or family and they weren't there to support them. We made that decision pretty early. We wanted them to go home and be with family and friends. 
"I have to praise Colm [Smith – strength and conditioning coach] and EJ [Elena Jobson – women's physiotherapist]. They've been working incredible hard with the programme and keeping in contact with the players on a regular basis. They're keeping them fit and healthy. 
"With staff, again, we allowed everyone to get back to be with families and friends. The staff have had tasks and we've had weekly Zoom meetings to discuss those. When it comes to the players, I sent one or two emails a week to the group. We've had three Zoom meetings now as a team, and I've spoken to everyone individually on a number of occasions as well, to make sure everyone is alright. 
"I think the initial period was about everyone being safe and getting home, allowing them to be with families. We set the players some self-reflection tasks and analytical tasks as well, and it was really good to see the detail and the thought that went into that. We've tried to keep everyone busy in terms of keeping their mind focussed on football, as well as making sure they're okay."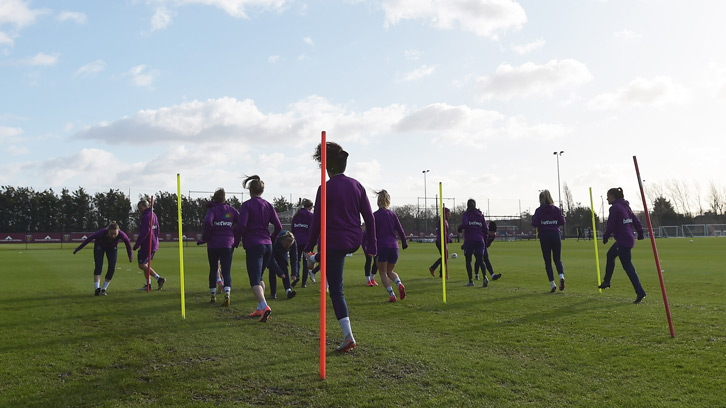 Although there are no certainties at this time on how the 2019/20 Barclays FA Women's Super League season will be resolved, how do you reflect on the campaign so far?
"To be honest, I made a couple of mistakes early in pre-season, which maybe had a little bit of an impact on the team as a whole and maybe it was tough to get that back. You learn from your mistakes though. 
"If I look at how the season has been, it's been frustrating when we've lost key personnel in certain games, which has impacted results. The biggest low this year was that Chelsea away performance in the league, but in saying that, we've also shown some real moments of quality too.
"If I look at it statistically, it's not where we should be. If I look at it from a consistency point of view, it's not where I would want it to be. But there have been times when this team has shown the promise that it possesses. We're in a position where we're safe in the division. We would have a run of games where I do think we would pick up points, against teams that are in and around where we are. 
"With a fully fit squad, we can compete with anyone, and I think we've proved that over the course of this season. We can look at the Manchester United win at home, the away game against Brighton & Hove Albion, the performances against Arsenal in the FA Cup and in the first game of the season.
"There are a few things we could have done better, but the second year was always going to be tougher than the first year. I feel the third season is where we can have a bit of stability in terms of the turnover of players and the staff. We will have stability and I'm really confident that this team can be successful."
You've been taking part in the 100km in May challenge, in support of the Darby Rimmer MND Foundation. Can you please tell us a bit about why you wanted to support them this month?
"The Foundation is close to the Women's Super League because of Steph [Houghton] and Stephen [Darby]. I also had a friend whose brother died of Motor Neurone Disease at a young age as well and watching my friend and his family go through that was tough, so it's something that's always been at the back of my mind to do something for this disease. 
Run done this morning! This has been tougher than I thought it would be! Good luck to everyone that has returned to work today & stay safe! Have a good day & keep checking in on family & friends! pic.twitter.com/kHqsw0BVyW

— Matthew Beard (@mattbeard02) May 13, 2020
"It was Sophie Walton [Nottingham Forest midfielder} who I saw first put it on social media, and at the time I thought: 'Three kilometres a day will be okay'. But physically, it's been really tough. I'm 42 now and sometimes still think I'm 25! 
"It's been a good challenge. I've had a few niggles here and there and I'm determined to get through it. It's for a fantastic cause and especially, with the time we're in at the moment, I see there was a lot of stuff around this disease where it was forgotten about a little bit. I felt it was the right time and, being part of the WSL, and I've known Steph for a very, very long time. I wanted to just do something to help."
Finally, what message would you like to give to the West Ham United women's supporters?
"First of all, I hope you're all okay and safe and well, and that your loved ones are safe and well. Secondly, we miss doing our job. The players are desperate to get back training and get back playing again. Of course, it has to be safe for us to do so and it has to be safe for the fans as well.
"As always, the supporters have been fantastic to me and to the team during our short time that we've been a professional club. We're working incredibly hard to make sure we can give them a team to be proud of, and we can't wait for the day when we can play in front of them again."