First Team
West Ham star Jack Wilshere supports new e-book to raise funds for NHS Charities Together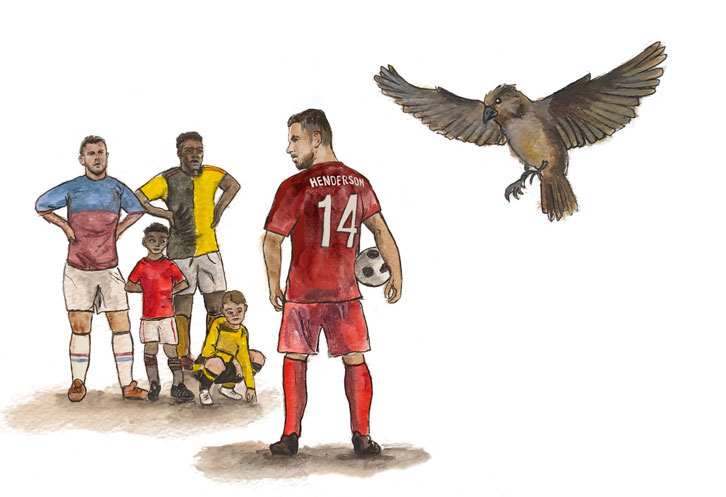 West Ham United midfielder Jack Wilshere has lent both his support and his name to a new children's e-book released to raise funds for NHS Charities Together and the fight against coronavirus (COVID-19).
The beautifully illustrated book, entitled The Nightingale's Song, is about a team of underdogs who, with the guidance of Wilshere and stellar cast of British sportsmen and women, become heroes in a time of difficulty.
It was written by Phil Clegg, a head of sixth form at Bradfield College in Berkshire, who asked his friend, leading orthopaedic surgeon James Calder, if he could use his sporting contacts to get some big names on board.
Calder approached Wilshere, fellow England internationals Jordan Henderson and Danny Welbeck, England cricketers Joe Root, Mark Wood and Danni Wyatt, and England rugby union stars George Kruis, Anthony Watson and Tom Curry, and all readily agreed to be involved.
Wilshere said: "Everyone loves an underdog story. In life, in football, in any other sport, if you're a neutral watching a game you always tend to want the underdog to do well and win with that fighting spirit. And that can help us at the minute. It's a difficult time.
"People are going through different problems, whether it be mentally, financially or physically, we can all take something from an underdog story and put that into practice in life."
Available now guys! All proceeds going to the NHS! Get invovled your kids are going to love it! pic.twitter.com/xBCFICBkIz

— Jack Wilshere (@JackWilshere) May 12, 2020
The 28-year-old's involvement in the children's book has caused much excitement in the Wilshere household where, with four children, he has been taking a hands-on role in home-schooling during lockdown.
"As the dad of four young children, I know just how important storytelling is for creating childhood memories, while sport brings people together, no matter their background or ability," he confirmed. "This book weaves these two important concepts together in a powerful way, and I'm delighted to be in a position to help support it.  Alongside that, I'm actually in the story and I can't wait to show my kids!"
All proceeds from sales of The Nightingales' Song will go to the NHS Charities Together Covid-19 Appeal. Funds from the appeal are granted to member NHS charities, numbering over 200 charities across the UK. At the time of the publication of the e-book, NHS Charities Together has granted £20 million to the NHS.
The Nightingales' Song by Phil Clegg, with illustrations by Laura Hutchinson, £3.99, for ages 5+, published by Upside Down Books/Trigger Publishing, is available now from all major e-retailers, including Amazon, Google Play Store and Apple Books.