West Ham United manager David Moyes shared his footballing firsts in an interview with Sky Sports.
The boss looked back on his formative years with Celtic, revealed he could have joined Brian Clough's Nottingham Forest as a teenager, lauded the education he received from some of Scotland's greatest managers, discussed his first steps in management at Preston North End and looked back fondly on his winning return to West Ham United...
First footballing memories…
"I have lots of great memories. I came from a great footballing city in Glasgow. I lived in the west end of Glasgow in an area called Partick and it was a country with great football players at the time. I loved my football as well from being a young boy, which is what most boys and girls did at that time, and overall I lived in a great footballing city where everyone was really passionate about their football."
First thought you might become a professional footballer…
"It wasn't until I was maybe 15 when I thought 'I might have a chance here', when I first started to get clubs who were interested in signing me. I went on trial to Nottingham Forest when I was 15 and a few teams in Scotland were interested as well."
First position…
"I played right-back for a while when I first broke into the Celtic team, which quite often young centre-backs do, having to play at full-back until they get their own position, and quite often you see centre forwards have to play wide as well before they play down the middle, so I played quite a few games at right-back as well. I was more a centre-back than I was a full-back, that's for sure. I was good in the air and when I was younger I was quick and those things at the time were probably my biggest assets.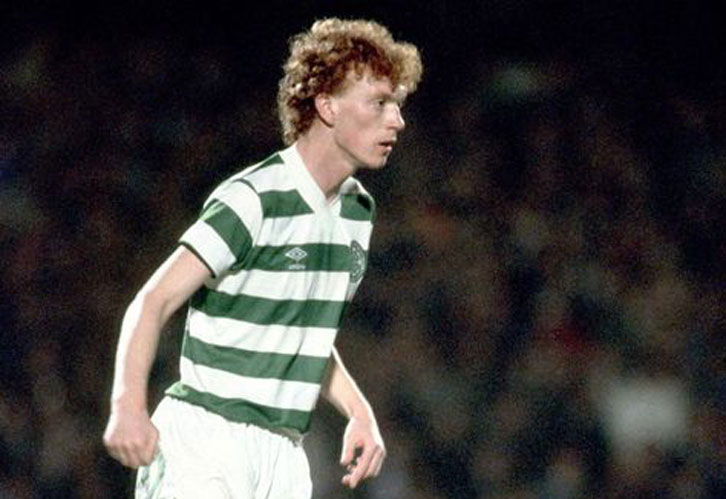 First professional club...
"I played at a great club at Celtic and developed. The players were so good. We were full of Scotland internationals and top, top winners and a football club that developed a style and a way you had to play – attacking, entertaining but, in the same breath, winning football was a must for Celtic as well."
First professional appearance…
"The first professional appearance I got was as a sub for Celtic. I was on the bench and I came on against Hibs and that was a brilliant experience for me. Then on the Wednesday night we had St Johnstone and I made my full debut and a young Ally McCoist was playing for St Johnstone at that time. We were both good friends because we were both in the Scotland youth team at the time, so we were well known to each other."
First thought of going into management…
"I don't think I actually thought about management until I was in my late twenties, but I went on coaching courses when I was really young and became a fully qualified coach when I was 20 or 21. "I qualified in Scotland first because Scotland had great coaching courses and what Scotland did have was they had brilliant coaches like Alex Ferguson, Walter Smith, Alex Smith and Craig Brown who came down and Andy Roxburgh was running it at the time, so I really enjoyed being around football people. The main reason I went on the coaching courses was to try and become a better player, really, to and get more knowledge and help me develop better but, in the end, it led me down the path of coaching and I'm glad it did do that."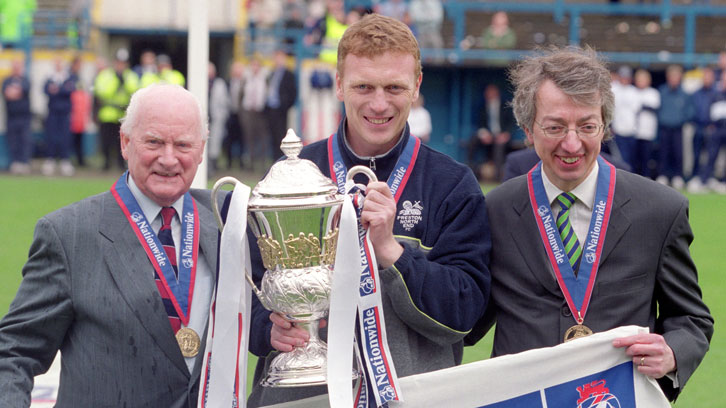 First managerial experience…
"My first game as a manager was at Preston. I remember I had been assistant manager to Gary Peters, who had left, and I took over. I was getting to an age when I was still playing and I was part of the coaching staff at the time and I had a really good chairman and directors who wanted me to be in charge, but I was really wary about it because the supporters wanted something much better than David Moyes at the time! I took the job for five or six games and I don't think we won many. I think my first [League] win might have come at Bournemouth in my fifth game. The chairman and owner were great with me, showed great faith in me and I'm very grateful they gave me that opportunity."
First game back at West Ham United…
"Coming back was great. We beat Bournemouth 4-0 [on New Year's Day 2020]. It was an important day for me because I obviously wanted to get off to a good start and the players were magnificent and we'd only had a couple of days to work with them. In my first spell, we beat Chelsea and those big results in big games are what you want to win to get the supporters realising we can do something."