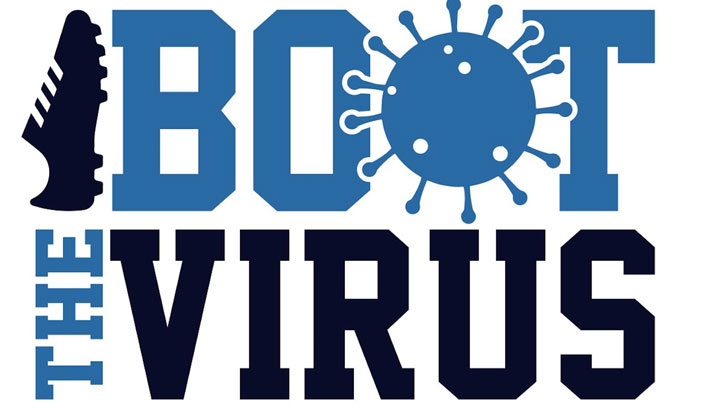 West Ham United men's first-team squad are backing of the Boot The Virus campaign, set up in order to raise funds for the NHS during the continued battle against coronavirus (COVID-19).
A number of first-team squad members have joined 90 other clubs across the UK in donating a pair of matchday boots, that will be auctioned to raise money for the NHS.
Boot The Virus is the brainchild of football fans Kenny Marland and his partner Joanne Dalton. The pair launched the campaign with the aim of uniting the football community across the UK whilst raising money for our NHS heroes.
The pair are asking any professional footballers and their clubs to donate a pair of their matchday boots. These then go to an online auction via the website, giving fans the opportunity to own their very own piece of sporting memorabilia, with 100 per cent of the proceeds raised going directly to the NHS.
Kenny, who is also currently undergoing chemotherapy treatment in his fourth battle against cancer, explained: "I have a personal affinity with the NHS heroes. Due to my vulnerable situation, I am frustrated at having to stay at home when I would rather be volunteering to help the wonderful people at the NHS.
"I was pondering how I could combine my passion for football and help out? Then the idea of Boot The Virus came to me in a chat with Joanne! So, we are asking professional footballers from all the professional leagues in England to donate a pair of their signed matchday boots."
The auction, including an ever-growing number of boots donated by from the West Ham United squad, is live here and is due to finish at 3pm on Monday 25 May.
For more information, please visit bootthevirus.com or email any queries to [email protected].