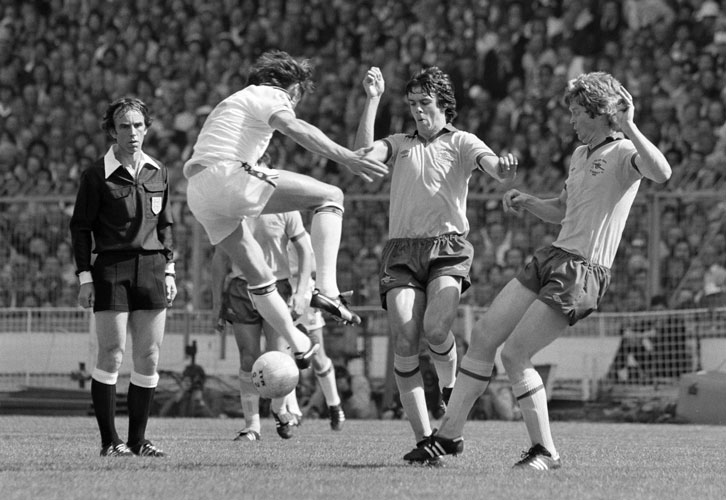 Sunday 10 May 2020 marks a very special 40th anniversary not only for West Ham United, but also for George Courtney, who was appointed match referee for the FA Cup final – an honour that is awarded only once to officials in English football.
Widely regarded as one of the world's best referees throughout the 1980s, he went on to take charge of European club competition finals, a European Championship semi-final in 1984 and was selected for both the 1986 and 1990 World Cup finals in Mexico and Italy respectively, before retiring from the professional game in 1992.
Now 78, George is still refereeing at junior and amateur level in his native county Durham and, in an exclusive chat with whufc.com, was delighted to share his memories and recollections, four decades on...
The FA Cup final was, and I'm sure still is, the pinnacle of any English referee's domestic career in football. It's tradition, of course, for a referee to only officiate once in the cup final and, before my time, it used to be an honour that was awarded to the most senior and experienced referees, almost as a farewell tribute towards the end of their top-level career, which was at the age of 47 then. However, in the late 1970s the FA decided to take a new route and select the officials on 'form' as it were, and I therefore became one of the youngest referees ever to be appointed to the cup final, at the age of 38. I recall being quite surprised when informed that I had been selected but, at the same time, very honoured.
I had previously refereed at Wembley, in the 1977 FA Trophy final, so I wasn't a stranger to the stadium, but nothing could compare with the FA Cup final experience. One of the wonderful and unique things about the cup final is that, very often, the build-up is more exciting than the game itself! The pre-match preparations, meeting your fellow officials, making all the arrangements. There used to be a chap at the FA called Reg Payne, who co-ordinated everything for us, and he was superb. We all met up with our respective families on the Friday morning, at White's Hotel, a lovely setting just off Bayswater Road, which is the traditional base for the FA Cup final officials. That day was vital for everyone to really get to know each other, including our respective wives and the social element was very important. A big part of my job, as referee, was to build a rapport with my linesmen – because we were virtually strangers beforehand – and ensure that we were all relaxed and in a positive frame of mind.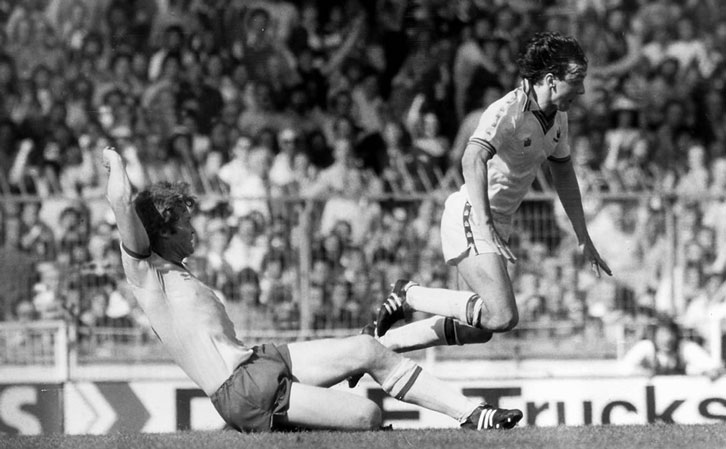 On the morning of the game we did a bit of pre-match training in Bayswater, just to help us loosen up. Then it's always tradition for the officials to call in at the FA offices – which in those days was at Lancaster Gate, number 16, and just a two-minute walk from the White's Hotel – to check the matchballs. The wives were taken by limousine to Wembley and my colleagues and I were taken in a separate car to arrive at the stadium for around 11am. We had a nice spot of lunch and the usual round of interviews and meeting guests, before then heading to our dressing room. The time really flies and before you know it, the game is almost upon you.
Saturday 10 May 1980 was an extremely hot and humid day. By around 1.30pm, as we were walking out to do final inspections of the pitch, the temperature was well over 80 degrees. And it wasn't just the air temperature, but also the humidity. I knew it was going to be very testing for all of us – the players and the officials. It was a real challenge for me, because my style of refereeing was to run and always be on the move – I liked to think of myself as an athlete…not quite as fit as the players obviously, but still able to keep up with them. I had prepared meticulously for around three weeks previously, because I knew that the Wembley pitch could be particularly draining – both physically and mentally. It's quite interesting, because a lot of people did say that the old Wembley had something of a blanketing effect, which weighed heavily on the players and prevented them from really performing at their very best. That, combined with the heat and humidity that day, meant that the match itself was by no means a classic.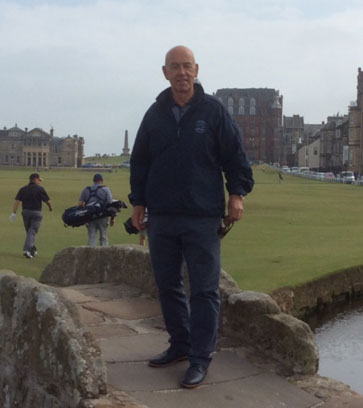 From a referee's point of view, there were two main incidents in the game. The first was the goal, which caught Trevor Brooking a glancing blow off the head from six yards out! The second, three minutes from time, was an incident that, ultimately, changed the whole course of the laws of the game – law 12 to be precise – when Willie Young brought down young Paul Allen as he ran clean through on goal. At the time, the interpretation for that offence was simply a caution. I'm not seeking any way out here, but my hands were completely and utterly tied. The incident started a lot of debate, much of it by Jimmy Hill, and led to many arguments, and consequently the law was changed. But for a long, long time afterwards it was: 'George Courtney's mistake that led to a change in the interpretation of law 12'. And it is still remembered by a lot of people, even 40 years later…football supporters don't forget!
Overall, though, the game went well from my point of view. Although it wasn't a great watch, the better team won and I had no problems with any of the players. You've got to work so hard to gain respect, and you've got to work even harder to maintain and enhance it. You cannot demand it – if you do then players will tell you where to go! 
My mantra in life has always been that you respect people. I was in the teaching industry for many, many years and I worked hard to gain the respect of the kids I taught, both in the classroom and on the playing field. And I had worked hard to earn the respect of the players in the 1980 FA Cup final. They knew my standards from refereeing previous league games, and that was very important to me.
My pride at refereeing the FA Cup final remains as strong all these years later. It's not just the game itself, it's the whole weekend. The friendship, the camaraderie. I remember a whole group of us after the match were taken to the Talk of the Town nightspot in Leicester Square, and I remember that the star name at the top of the bill was Anita Harris – who I believe is still performing! Why something like that stands out, I don't know! We were also awarded our FA Cup medals of course, but my overriding memory is of the whole weekend in general being a wonderful experience. It was also a nice reward for my dear wife, Margaret, who had supported my refereeing career since 1971, and for many years was a willing refereeing widow! A great memory for us both, that can never be taken away.
The 1980 final also propelled me as a referee and signalled the start of a golden period. I went on to take charge of the UEFA Cup final in '82, the European Cup Winners' Cup final in '89, the semi-final of the European Championship in 1984 and two World Cup finals tournaments in 1986 and 1990. My final professional game was the Second Division Play-Off between Blackburn and Leicester in 1992, which saw Blackburn promoted to what was then the new Premier League. That wasn't the end of my refereeing days though, and in fact I still referee now up in the local leagues in Durham. It can be quite funny when youngsters approach me without knowing anything of my past career – but I very quickly let them know! And also that I've probably refereed their fathers and grandfathers!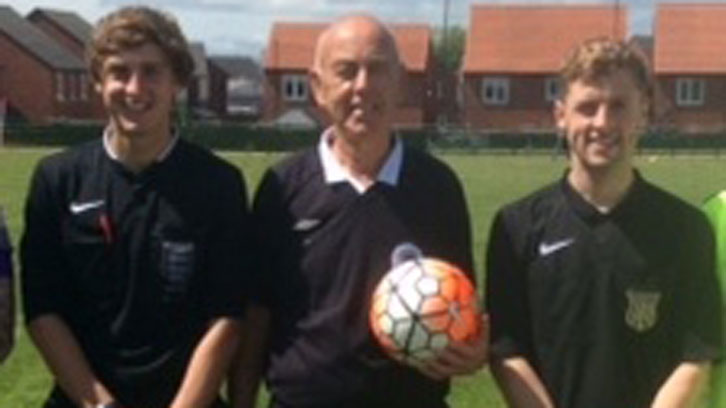 I've always had a soft spot for West Ham. I've one or two friends who are Hammers fans and often talk about the old players and their memories. I didn't get the chance to referee many matches at the old Boleyn Ground, because in those days we were regionalised and I generally only took charges of league matches in the north of England. In fact, I've checked my records and can see that I only refereed twice at Upton Park – once in 1987 for a match against Nottingham Forest and then in 1989 for the first leg of the League Cup semi-final against Luton Town. I always enjoyed any involvement with West Ham though. I had a lot of respect for John Lyall, who I always found to be a lovely and courteous man. And it was a great pleasure to share that memorable day with him in 1980.