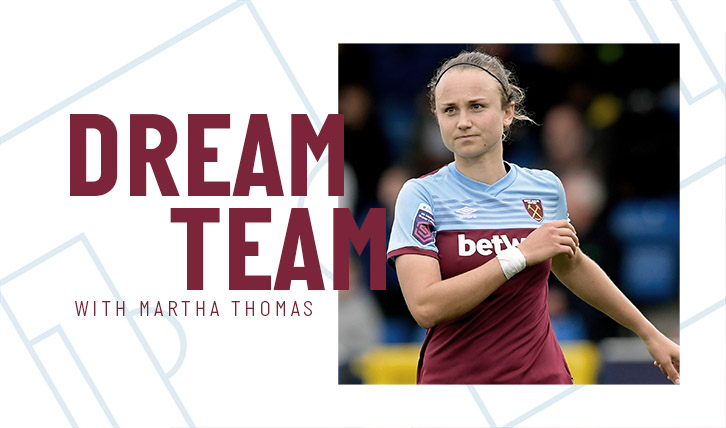 Scotland international Martha Thomas names her best-ever XI of players she's played alongside and against, with a heavy tint of Claret and Blue…
GK: Lydia Williams
I played against Williams during my time in the USA camp and she is so impressive. The way she organises her back line is just incredible. Williams has so much experience, has been a stalwart for the Australian national team for 15 years, and is an all-round excellent goalkeeper.
RB: Erin Simon
I warn now that this team will have a few West Ham faces in it - current and prior - starting with Erin!
Erin is tireless and fearless and doesn't ever stop running. She is such a hard worker that you know, even if she's so far up the pitch, that she will get back and cover. She was brilliant for us and I know she's going to smash it back in the USA with Houston Dash.
CB: Gilly Flaherty
Gilly is our captain and our leader. She has so much experience in this league and has won so much with Arsenal and Chelsea. She's the perfect player to have in the back line and it's so calming to know you have a player like Gilly behind you.
CB: Brooke Hendrix
Brooke is very good defensively and extremely hard to beat. Whenever I've seen a player go one-versus-one with her, there's never been a doubt in my mind that she would win and keep out the danger.
Like Erin, Brooke has now returned to the USA, and she will be a crucial player for Washington Spirit.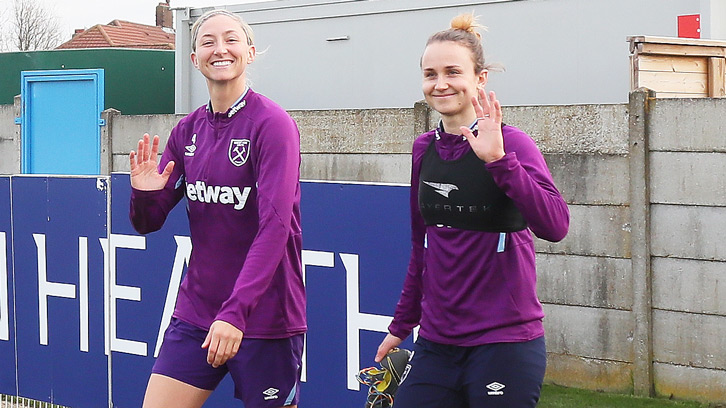 LB: Katharina Baunach
Katha is a very talented left-back who looks to feed balls inside and can also strike a brilliant shot too. She scored those two goals against Manchester United, which shows her quality.
She knows how to win too! She has lifted four Bundesliga titles, has won three DFB-Pokals, and played in the Champions League final.
CM: Cho So-hyun
I'm going to name a three-player West Ham midfield, but that feels harsh because we have four quality midfielders. I could pick any of Cho, Kate Longhurst, Kenza Dali or Tessel Middag, but I'll start with Cho.
Cho is just exceptional. She is the captain of the Republic of Korea and you can see why. Her ability on the ball is next level.
CM: Kenza Dali 
Kenza has played for Lyon and PSG and comes with a lot of experience. She has played for the French national team and has a lot of knowledge about the game too. Kenza is a born winner and knows what it takes to win football matches. 
She's shown her ability for us this year too, scoring seven goals in all competitions.
CM: Tessel Middag
Tessel has a lot of composure on the ball and a lot of ability in moving the ball forward, and switching the point of attack. She is a real calming influence in the centre but can start the attack so, so quickly.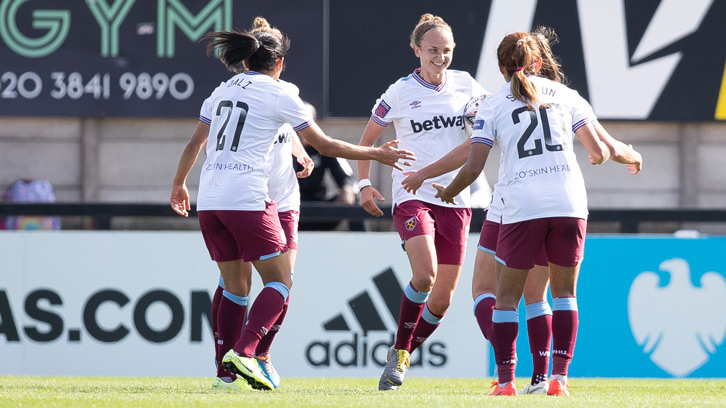 RW: Sam Kerr
When I was away with the USA U23s, we played against some National Soccer Women's League teams, and Sam was one of them. She's so experienced and it's great to see her in the Barclays FA Women's Super League now with Chelsea.
LW: Megan Rapinoe
I played against Megan Rapinoe in one of the USA camps and she definitely is one of the best wingers in the world. She had an amazing World Cup and she has such an aura about her. She deserved her Ballon d'Or win, easily for me.
ST: Jodie Taylor 
Jodie is so clinical in front of goal and you could just tell that the teammates around her looked up to her. It was cool to see younger players learn from her and play around her. She has shown her ability throughout her career at every level, and has been brilliant for England too.