Three seasons after lifting the trophy with Manchester United, Stuart Pearson scored at both the third round and semi-final stages to help the Hammers to FA Cup glory in 1980…
If the Hammers' FA Cup sixth-round victory over Aston Villa had been controversial, then the semi-final against Everton had yet more dispute, drama and debate.
Another hotly-contested penalty, a sending-off and the ruling out of a late Paul Allen 'winner' all added up to an eventful afternoon at Villa Park, where sharp-shooting Stuart Pearson salvaged a replay for John Lyall's underdogs.
"As our FA Cup run continued, we'd all huddle around the radio after training at Chadwell Heath on Monday lunchtimes, listening to the draw for the next round on BBC Radio Two," recalls 'Pancho' who had joined the Hammers from Manchester United in a £200,000 deal the previous summer, before missing the first half of the season with a knee injury. "When it came down to the final four, Liverpool were paired with Arsenal, while we faced Everton and neither side had given an inch until my old United teammate, Brian Kidd, put Everton ahead just before half-time with a fiercely-disputed penalty.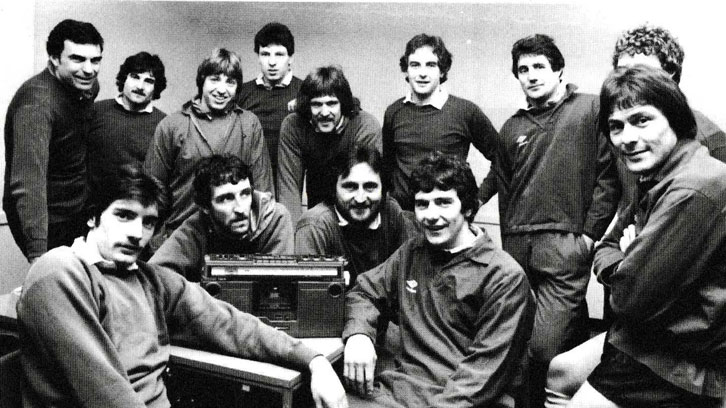 "Then on the hour, 'Kiddo' was sent off after a touchline tussle with Ray Stewart and, although we hadn't created too much, we now pressed on against their ten men and, with 20 minutes remaining, Alan Devonshire found Trevor Brooking down the left wing.
"Spotting my near-post run, Trevor sent in the perfect low ball for me to prod past Martin Hodge for the equaliser," continues the 70-year-old former England striker, who had also scored West Ham's very first goal of their historic FA Cup campaign at West Bromwich Albion back in early January. "Having now wiped out that dubious Everton penalty, in all the excitement I sprinted behind the Holte End goal and leant on the fence doing my usual clenched-fist celebration but all I could see were loads of angry Merseysiders trying to grab me!
"Instead of running to the Hammers fans in the crowd of 47,685, I'd accidentally gone the wrong way and I just sat in the dressing room afterwards, thinking: 'Blimey, that was close – I nearly didn't make the replay!'"

With Everton becoming the third top-flight scalp to be claimed by second-tier West Ham in an Elland Road re-match four days later, the stage was set for Pearson to make an emotional return to the Home of Football for his third FA Cup final.
"It was fantastic for the club and our fans that we'd made it to Wembley," observes Pancho – both a winner and a loser with the Red Devils – who triumphed in the Claret and Blue against a high-flying Arsenal side dumbfounded by the Hammers tactics. "Just before kick-off, John asked David Cross to go it alone up front, while I dropped deeper into midfield. Poor, old Crossie had to cover every blade of the Wembley grass, while I've never enjoyed a game as much as that one! John's master-stroke meant that Arsenal didn't know whether to mark me or leave me and I ended up seeing more of the ball than I did in any other game that I ever played in.
"Everyone knows that Trevor scored after just 13 minutes and that gave us all a big boost," concludes Stuart who made 51 appearances for the Hammers. "I felt brilliant for the rest of the afternoon, the adrenalin was flowing and even those knees of mine felt good, too. Although I'd experienced an FA Cup victory before, it was still an amazing feeling when that final whistle blew."
Don't miss the penultimate part of our countdown to the 1980 FA Cup final, 40 years on, with coverage of the Hammers' unforgettable semi-final replay victory over Everton on Saturday!