Having joined West Ham United at the end of the January transfer window, Jarred Bowen is the Club's newest recruit, but has already impressed in Claret and Blue. 
As the versatile winger continues to train in isolation, amid the ongoing global coronavirus (COVID-19) pandemic, Bowen revealed what he had learned about his new West Ham  teammates during a video call interview with Sky Sports.
From the funniest, to the vainest, to the quickest, read on or watch in the video player above to find out who Bowen pinned each label on...
Who is the best player at West Ham? 
"When I first came to training, Felipe Anderson. He's Brazilian and the skills he's got are incredible. I think he was injured when I first came, but when he came back and got into training, the stuff he does is incredible. He's so calm about it as well, he makes it look so easy. 
"He nutmegs everyone! Luckily, I'm on his team for small-sided games usually, but he nutmegs everyone. I don't know how he does it, but he does it! He's got to be up there with the best."
Who is the squad joker? 
"Snods [Robert Snodgrass], 100 per cent. When I was with him at Hull City he was the same, and then I came here and I thought, with him being a couple of years older, he might have simmered down. But he's even worse. 
"There's a group of them. Nobes, Snods, Cressy. They are just at each other 24/7, all the time. We go on away trips and I'm just there, watching them, trying to not get involved but laughing at all the jokes. Hopefully they don't turn to me! I'm just looking at them and laughing at them."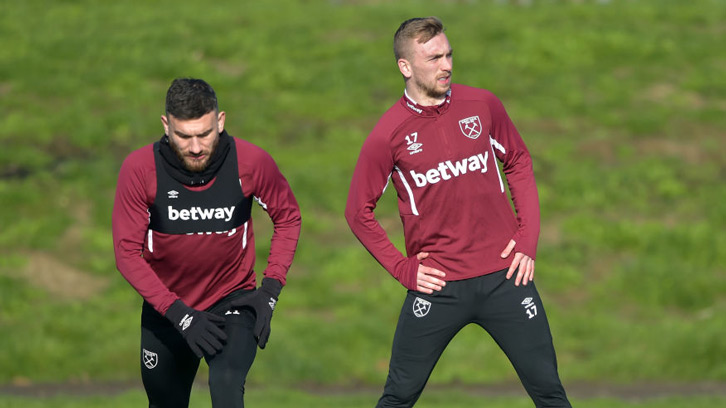 Who is Mister Vain? 
"Aaron Cresswell's hair is always perfect. Felipe has got a little comb and is always combing his hair back.
"I would probably say Cressy though because his hair is always perfect. You can touch it and you can ruffle it, but it just goes back to the same position. He has a good head of hair on him!"
Who is the hard man? 
"Declan Rice is pretty hard! He gets stuck in and doesn't take any. When him and Nobes are on the same team, they don't hold back in training. They fly into challenges. They aren't bothered. 
"Fabian Balbuena too. I've been training with him for three months now and the amount of times I've had to ice my ankle after because he's clawed at my ankle. We hit knee to knee once and he blamed me. I took the ball around him, he hit my knee and he blamed me because I should have passed the ball and not dribbled at him! 
"So, for hard man, Dec and Nobes get stuck in, and Fabian just kicks you and laughs about it!"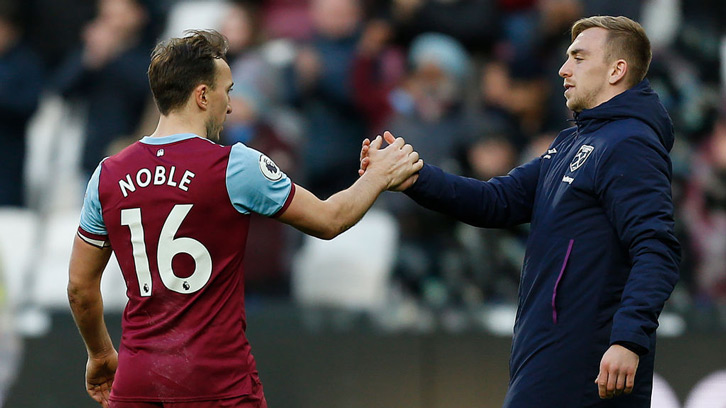 Who is the best dancer? 
"I haven't seen much dancing yet. Before a game, everyone has got their headphones in. Just thinking around the changing room, but there's not any music on the changing room either. 
"I've seen a couple of videos of Dec dancing, so I'm not going to say Dec. Sometimes he's just doing dances on his own in the gym, just randomly. 
"I've seen a couple of the South Americans move, like Manuel Lanzini and Felipe, and they're salsa moves. But I haven't really been out with people to see them dance or seen them dancing around the place."
Who is the biggest moaner? 
"Snods. The same when I was at Hull! I remember I used to watch him and Ahmed Elmohamady for Hull down the right, and those two would just be going at each other all the time. Snods is the biggest moaner, but he's the funny man too. 
"He gets proper annoyed though. We were doing something where someone had to pass the ball out to him, and he passed the ball down the line and Snods said: 'What are you doing? Pass the ball to my feet!'
"Because the ball went in front of him, he got annoyed! He's a moaner, but a top, top guy."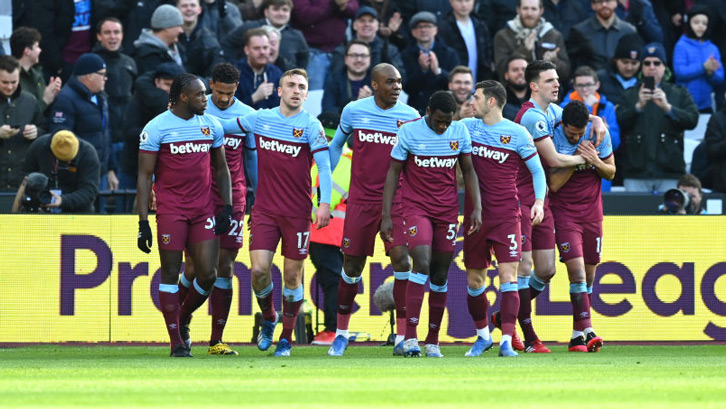 Who has the worst dress sense? 
"This is a horrible one, but I'd say Carlos Sanchez with some of the stuff he wears. 
"I saw him the other day and he was in sand-coloured, three-quarter length chinos, with a pair of white socks. He had the three-quarters going on, but with pulled-up white socks, so there's no leg showing. He had Doc Martins on and then a big jacket over the top. It wasn't for me."
Who is the quickest? 
"Michail Antonio is a powerhouse! I remember the first few days when we were training, and we were against each other, and I went so far when we went shoulder-to-shoulder. He didn't even try, he just put his arm across me. He's quick and strong and powerful. 
"Ryan Fredericks is quick as well. He's a bit of a roadrunner. I played against him before when he was at Fulham. I played on the left and he was rapid. 
"In the top three I'd like to put myself, Fredericks and Antonio. I reckon that's a good top three."