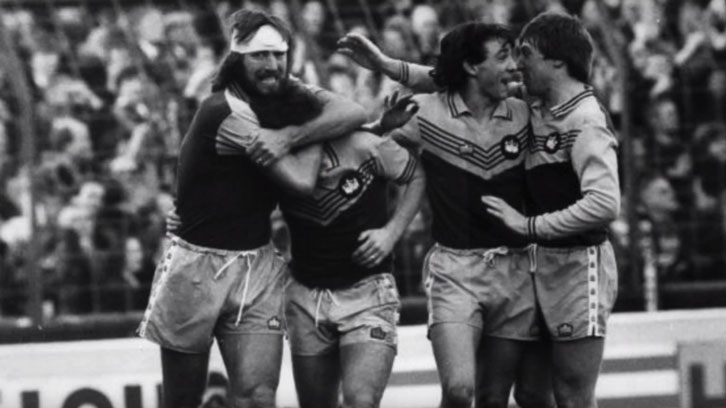 Three-times Hammer of the Year Alvin Martin, who made 596 outings in Claret and Blue, was aged just 21 when he helped West Ham United to FA Cup glory in 1980...
The sight of brave Billy Bonds swathed in a head bandage at Brisbane Road is one of the iconic Irons images of our 1980 FA Cup run.
Ironically, Bonzo's wound had been inflicted by one of his own teammates, seven days before the Hammers' fourth round clash with Orient on 26 January 1980.
It was Alvin Martin who caught his skipper during the Second Division victory over Preston North End at Upton Park but, wrapped in that head dressing, nothing was going to stop the West Ham United legend from lining up against an O's side containing former team-mates Billy Jennings and Tommy Taylor.
John Lyall was building a good side and I was constantly looking around our dressing room thinking: 'This is getting decent'. There was a great mix of experience and youth

Alvin Martin
"I'd accidentally kicked Bonzo and the cut was right on the part of the forehead where you'd head the ball," confesses Alvin. "Feeling guilty, I'd said to him beforehand: 'Try not to head anything today, Bill, just leave it to me, I'll attack every high ball' But when the first cross came into our penalty box, Bill typically nodded it away without flinching. He just looked across at me with one of those Bonzo stares that said: 'I do know how to head a football!'.
"We'd already beaten Orient 4-0 in the league on New Year's Day and were expected to win quite comfortably but Tommy put them ahead with an early penalty and, suddenly, the pressure was on. Everyone was thinking: 'Here we go again'."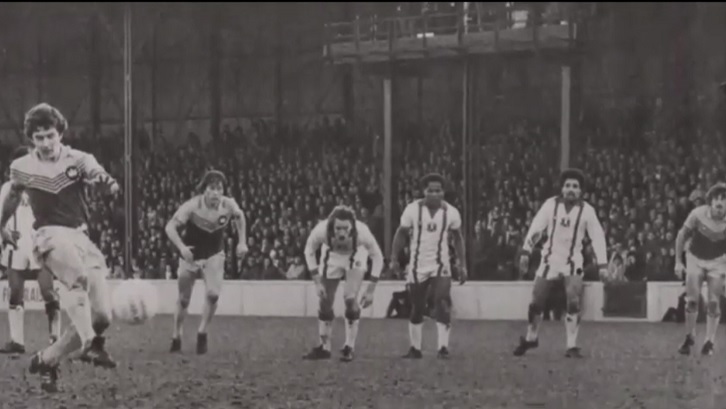 Thankfully, Ray Stewart fired Lyall's lads level from the penalty spot before a Nigel Gray own-goal then gave the visitors an interval lead.
And although John Chiedozie equalised on the hour-mark, Stewart clinched a 3-2 win with just eight minutes remaining. 
"I'd marked their big man – Ian Moores – while Bonzo took care of Billy Jennings, who endured a really rough afternoon," reveals Alvin, who stands fifth in the Hammers all-time appearance charts having made 596 outings in the Claret and Blue.
"Bonzo didn't give poor Billy an inch as he spent the entire 90 minutes succeeding in intimidating his old team-mate. Billy kept trying to switch-over with Moores, hoping that I'd shadow him instead, but we were having none of it and Bonzo just kept following him everywhere.
"With respect to Orient and Swansea City, we considered ourselves to be a top-flight team and, although we were in the second tier, the football we were able to play in our other ties against top division West Bromwich Albion, Aston Villa, Everton and Arsenal suited us better because we got the ball down and played," contends the 61-year-old. "John Lyall was building a good side and I was constantly looking around our dressing room thinking: 'This is getting decent'. There was a great mix of experience and youth."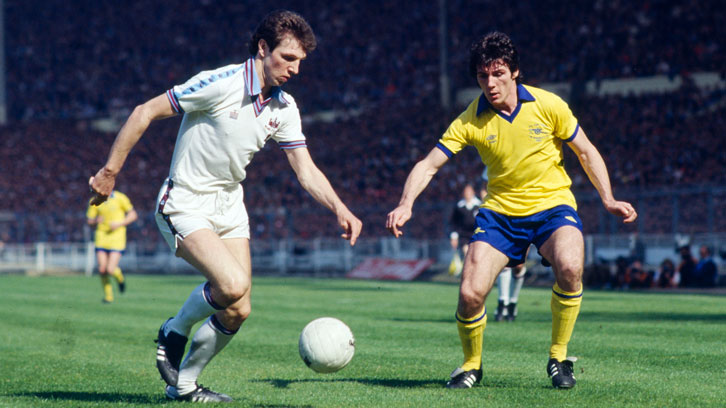 Aged just 21, Martin was the third-youngest player in that 1980 FA Cup winning team.
"I was really nervous because an FA Cup final is a monumental moment in anyone's career no matter how old they are and I didn't want to let anyone down," he reveals. "The further back you play, the more risky it becomes and, as a defender, one mistake can cost your team the game. Once the final started, though, it was just like playing in any other big game against any other big club, although those 90 minutes against Arsenal are just a blur… I must've been concentrating so hard!
"Funnily enough, I'd made my West Ham debut playing alongside Tommy Taylor two seasons earlier but 1980 was the big year for me," concludes Alvin, four decades on. "I won the first of my three Hammer of the Year awards that campaign and that's the most important individual prize because it's voted for by the people who you're desperate to please week-in, week-out – the West Ham United supporters.
"When I look at the players in that FA Cup-winning team, I realise what a big moment that was for me. For the first time in my career, I felt: 'I'm here'."
On Wednesday, then-teenager Paul Allen recalls the fifth-round win over Swansea City and his historic appearance in the Wembley win over Arsenal in the final...