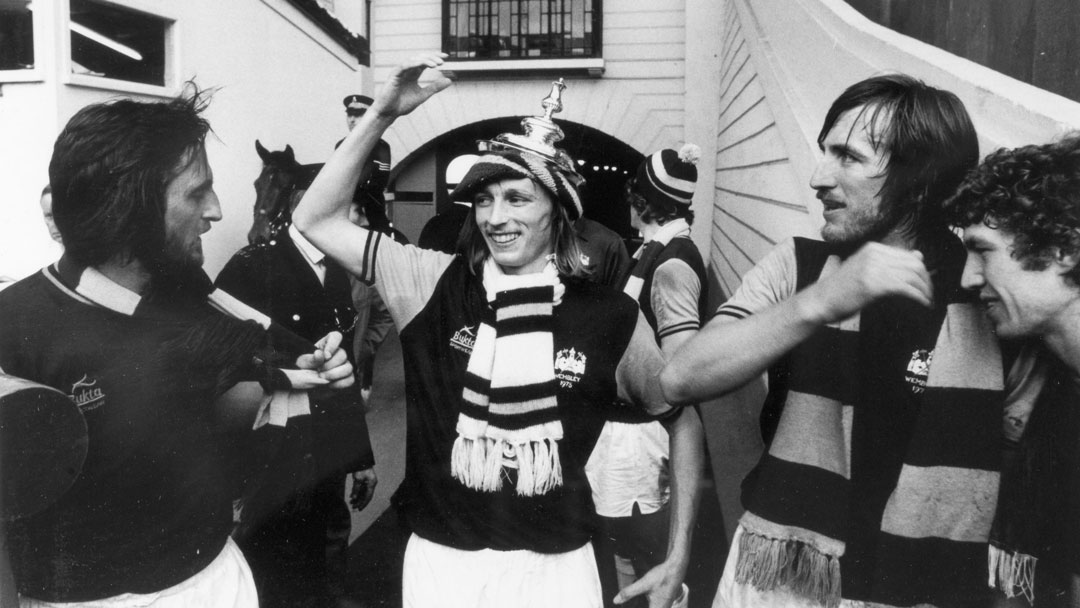 After joining West Ham United from Rochdale in November 1974, rookie striker Alan Taylor etched his name into East End folklore thanks to his half-dozen goals that helped the Hammers lift the FA Cup with victory over Fulham, less than six months later…
Rapidly bursting onto the scene with his deadly doubles against Arsenal and Ipswich Town in the previous two rounds, match-winner Alan Taylor had quickly become the striker to fear down West Ham way.
And as the Hammers headed to Wembley on 3 May 1975, the 21-year-old was certainly in the ascendancy as he prepared to face Bobby Moore's Fulham in the FA Cup final.
"I'd only left Rochdale in mid-November so to be playing in that final less than six months later meant that my rise to the top had happened very quickly," Alan tells Steve Blowers. "I was still only a young lad and was really, really enjoying my football and, having scored twice in both the quarter and semi-finals, all I could think about was playing at Wembley.
"By now, I'd also grabbed a couple of goals for West Ham in the league, too. I really felt on top of my game and was so pleased to hear John Lyall confirm that I'd be playing, when he announced his starting line-up at our team meeting. As a schoolboy, all I'd wanted to do was be a professional footballer for a First Division club, score goals and try to win trophies – now this was my big opportunity to achieve that.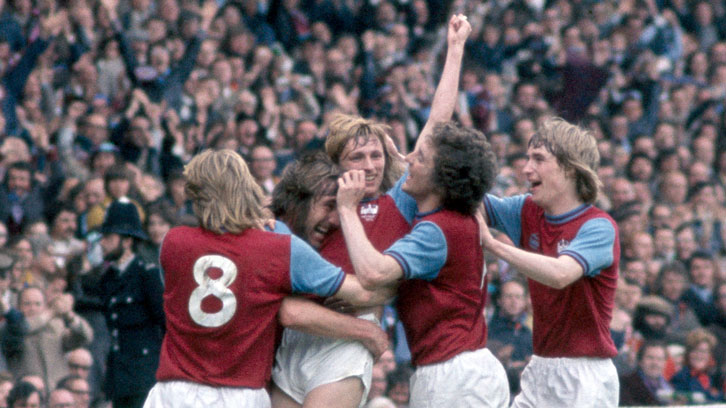 "There was so much hype in the build-up to the game," continues Taylor, who made 124 appearances in the Claret and Blue, netting 36 times following his £40,000 move from fourth-tier, Dale. "Back then, the FA Cup final was the biggest game of the season, with two of the country's three television channels covering the match from early morning through to tea-time.
"I went down to breakfast in our hotel and, already, there were TV cameras everywhere and, later on, they then came onto the team coach for the journey to the stadium. Driving down Wembley Way the enormity of the occasion started to hit me, when I saw all the supporters cheering and waving. Up until then, I'd been quite relaxed but now a nervous tension came over me as we finally arrived at the ground.
"And once inside, we walked down the tunnel and across the full length of the pitch to wave to the West Ham supporters, who were packed onto the terraces at the far end – looking around Wembley, the importance of the FA Cup now hit me."

With all of the pre-match handshakes, anthems and ceremonies out of the way, Second Division Fulham held their own during a goalless opening 45 minutes that saw Taylor head a half-chance over the crossbar.
"At half-time, John Lyall told us: 'Just keep doing what you're doing'. Although Alan Mullery had seen quite a lot of the ball in midfield, Fulham seemed to have done all that they could do without really hurting us," observes Taylor, who would not have long to wait to continue his remarkable FA Cup scoring spree in front of 100,000 spectators and a world-wide television audience.
"On the hour-mark, their 'keeper Peter Mellor could only parry Billy Jennings' shot and I tapped home the rebound. Then, five minutes later, Mellor couldn't hold a typical Graham Paddon scorcher and I netted my second.
"A bit later, I also had a header that I should've done better with and, although I didn't think too much of it at the time, looking back I get annoyed with myself that I didn't score because that would've obviously been my hat-trick. 
"But you can't have everything and I'll still take my two goals all day, any day!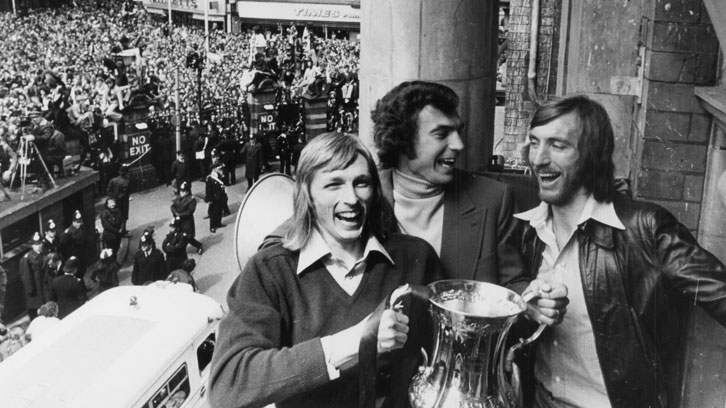 "After those Arsenal and Ipswich wins, yet again, my name was all over the back pages" smiles the headline-hogging 66-year-old. "Growing up, I'd supported Spurs and was a massive fan of Jimmy Greaves, who scored in the 1962 final. A fantastic finisher, Greavesie was always sniffing around for goals and I was really chuffed when the pundits were mentioning me in the same breath as him. I was still only learning the game, of course,  whereas Jimmy had actually achieved so much in his career.
"Today, the 1975 final means more to me than it did back then and I never realised the impact that those 90 minutes would have on the rest of my life," concludes Alan, 45 years on. "Not a single day passes without someone wanting to talk about my two FA Cup-winning goals that I scored against Fulham – that afternoon was the highlight of my life."