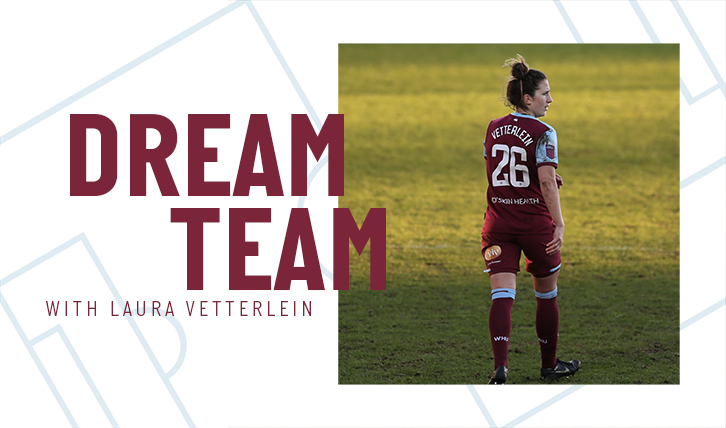 Champions League winner and Bundesliga champion Laura Vetterlein talks through her best-ever XI of colleagues and opponents…
GK: Alisa Vetterlein 
Alisa, as you can probably tell, is my sister. We played together at Wolfsburg and she is one of the best goalkeepers I've played with. And I'm not just saying that because we are related!
RB: Lucy Bronze
I've had the chance to play against England international Lucy a couple of times, and each time I've been really impressed with what I've seen. She is so skilful and physical. She can run, without tiring, for the full 90 minutes. She makes the game seem so easy. 
CB: Nilla Fischer
I was really young when I played alongside Nilla at Wolfsburg and she was a real inspiration for me. She has over 180 caps for Sweden and is an all-time great who has played at ten major tournaments! I tried to learn from her a lot. She was not only a very good player, but she was also a real leader for the team - and she's still playing now at the age of 35. 
CB: Wendie Renard
I played against the outstanding France defender Wendie once and, when I had to mark her at a corner, it was one of the most difficult things I've ever had to do in my career. She is so tall and strong, and one of the best.
LB: Carolin Simon
Carolin and I played together in the Germany U20 team and, for me, she is the best left-back around. Her left foot is just amazing, and she can do crazy things with it. Her set-pieces are exceptional as well.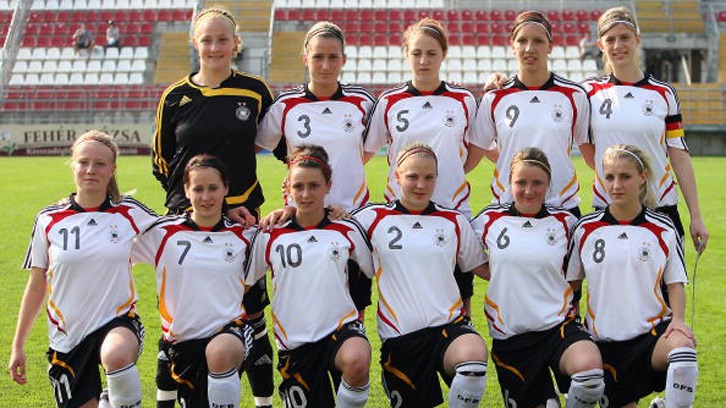 RM: Caroline Graham Hansen
I know Caroline from Wolfsburg and she's now an outstanding winger for Barcelona and Norway. When I played with her, you just felt good when she had the ball. She would always make something happen. The defenders could never deal with her. I would always prefer to play with her than against her.
CM: Nadine Keßler 
Nadine and I played together at Wolfsburg. She won the FIFA Ballon d'Or in 2014, which tells you everything you need to know. Unfortunately, she had to retire because of injuries, but she was definitely one of the best players I've ever shared the pitch with.
CM: Dzsenifer Marozsán
Dzsenifer was only a teenager when we first played together but her quality at that age was unreal. Everyone could see she would have a great career and she is proving it, every single day, with Lyon. She's also got nearly 100 caps for Germany and is a European Championship winner and Olympic Gold medallist.
LM: Dominika Škorvánková
Dominika and I played together at Sand and she has a very good left foot, which she is proving every time she plays for Bayern Munich and her country, Slovakia. No goalkeeper is saving it when she shoots. Having her on the left-side is a weapon for any team!
CAM: Lina Magull
Germany international Lina now plays alongside Dominika for Bayern Munich and I love watching her play. She just enjoys football and she makes everything out on the pitch seem so easy. She plays with so much passion and she has so much skill as well. 
ST: Martina Müller
I've never seen a striker like Martina before. Not only would she score goals, but she would work so hard for the team as well. She could run for the full 90 minutes and worked for the defence as well. Matina is retired now, but she earned over 100 caps for Germany, scoring 37 goals.