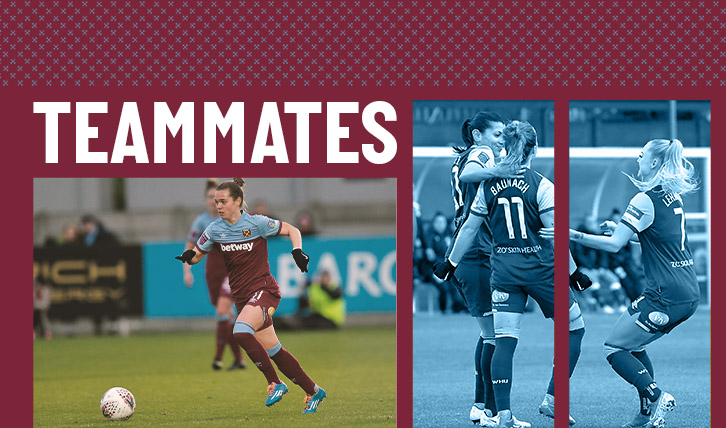 Katharina Baunach offers an insight into her fellow West Ham United players…
 
Who is the funniest?
It's definitely Kate Longhurst. She is always performing for us and telling us jokes. She has amazing charisma. 
Most likely to become a coach? 
I think it would be Gilly Flaherty. She is our captain and she has an unreal knowledge of the technical side of football. She's our leader and a great choice to be a coach.
Who has the best skills?
There are a few players who can bring out the skills. I've heard Laura Vetterlein and Jacynta Galabadaarachchi can, but I'm going to go with Julia Simic. She is very skilful. I like to think I can do skills too!
Who is the longest getting ready after a match? 
I think Alisha takes a long time to get ready. She has to do her eyelashes! I like a long shower after games too, though, so it might be me…
Who has the strangest pre-match routine? 
I don't do anything strange, but I have to put my boots on in a certain order. It has to be the left foot first, and then I do the right sock and shoe afterwards.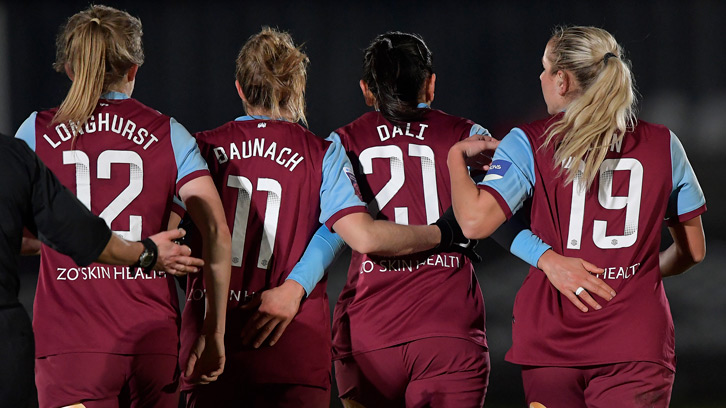 Who has the best fashion sense? 
I think everyone will be saying Kenza Dali for this one. Her fashion sense is crazy. She's my flatmate so I've seen her cupboard. It is filled with shoes and clothes. She has everything.
Who is the team DJ? 
I have to give it to Anna Moorhouse. I like her taste in music. She puts the music on in the changing room for us.
Who is the last one to arrive for training? 
I've heard some people have picked me for this, but I dispute that! I'm usually one of the first! I would say Simic, although no one is usually really late.
Who has a hidden talent?
I have to say Kate again for her acting and performing ability. Perhaps that's not such a hidden talent though…
Who is your best friend in the team?
I played a lot of years with Julia Simic before West Ham so she's a really good friend of mine. I also really like Cho So-hyun too because she is really smart and is really funny, and always smiling!