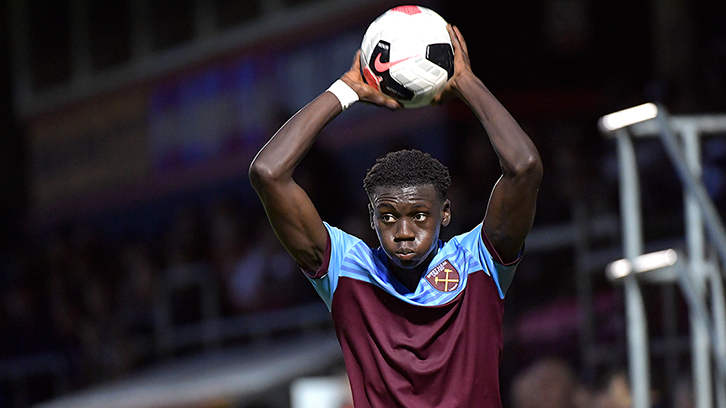 Each week, we'll be introducing you to a promising product of the Academy of Football - in their words.
From skills in the park to The Fresh Prince of Bel-Air, meet 19-year-old wide player Emmanuel 'Manny' Longelo...
 
My Roots
The first team that I remember playing for was called Euro Dagenham. I was about nine-years-old and it was the first time that I played football for a Sunday league team. It's funny thinking back to my first training session: I scored five goals and it was so much fun, I enjoyed my time there a lot! 
I joined West Ham at U10s level, and again I managed to score another five goals in my first game against Chelsea; that for me was like the best day ever!
My brother Rosaire Longelo is the person who's had the biggest influence on my career to date. I watched him a lot growing up in the park. I just wanted to copy his tricks; some of them worked and some of them didn't, but I used to try them on my friends all the time.
When I first started playing football I started off as midfielder. That might be hard to believe now, but that's where I started. When I joined West Ham, I think our striker got injured because I started up front and the manager at the time saw that I had pace so he kept me up there.
As I got a bit older, I started playing out wide a lot more and became a more of a general forward player, scoring goals, creating chances, and taking people on. This season, I've been playing at left-back for the U23s.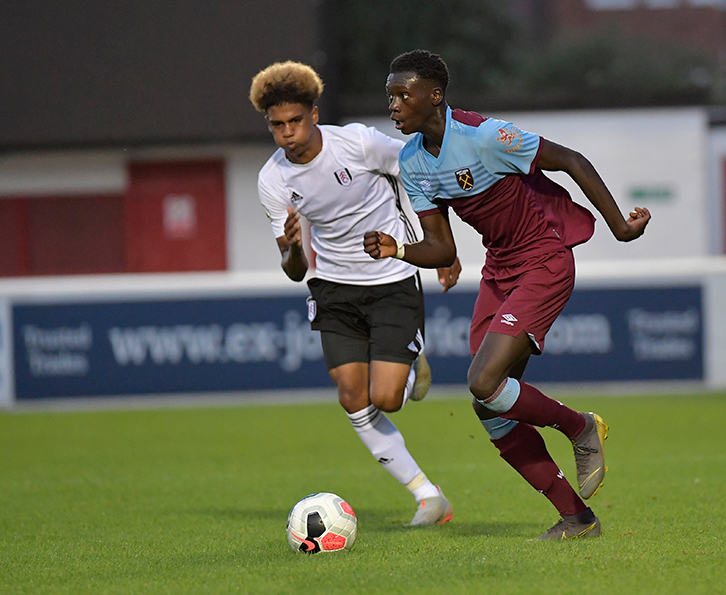 My Inspirations
The players that I idolise are Ronaldinho and Zidane - flashy players with flashy boots. When you're young, all you care about is skills and goals. Growing up those were the two doing the step-overs, the flip-flaps, the Cruyff turns.
Then they had memorable moments as well like Zidane's volley in the Champions League final at Hampden Park and Ronaldinho's free-kick against England at the 2002 World Cup.
I'd try not to miss their games when I could. My friends would ask me to come out and play and I'd tell them to wait until after the game had finished. I had a Zidane shirt that my Mum bought me for my birthday. I'd try and copy his tricks and be like him whenever I played.
An individual performance that sticks out in my mind is Kylian Mbappe's against Argentina in the 2018 World Cup; not only did he score twice, he absolutely ripped them apart. He's just a big game player and that's the type of person that I really look up to.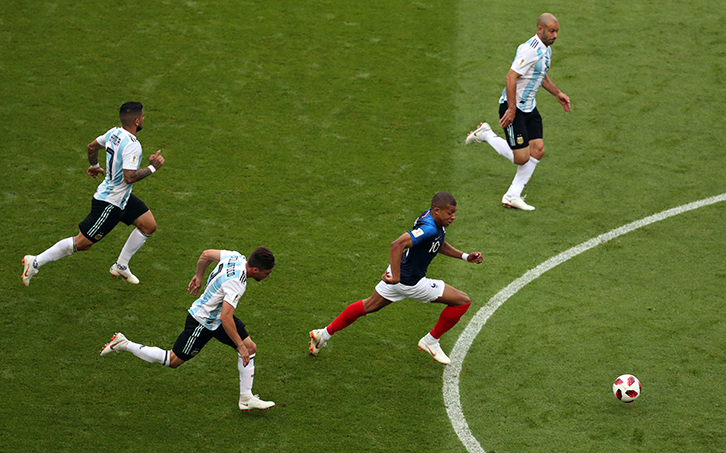 My Teammates
I've got a lot of close friends within the squad. We're all really close and get along well. I'd say Sean Adarkwa is my best friend if I had to pick one. We grew up in the same area and so I'd see him outside of football.
The three players who train the hardest are Joseph Anang, Conor Coventry and Bernardo Rosa;, they're always at it 100%.
Nathan Holland probably has the most natural talent - come on, you've all seen him, right? I'm lucky that I don't come up against him all that much because we both play down the left, but when we do come up against each other I like to think I can try and match him.
Xande Silva is the loudest in the dressing room. He's always laughing and joking around, and it's been great having him back in the team as well.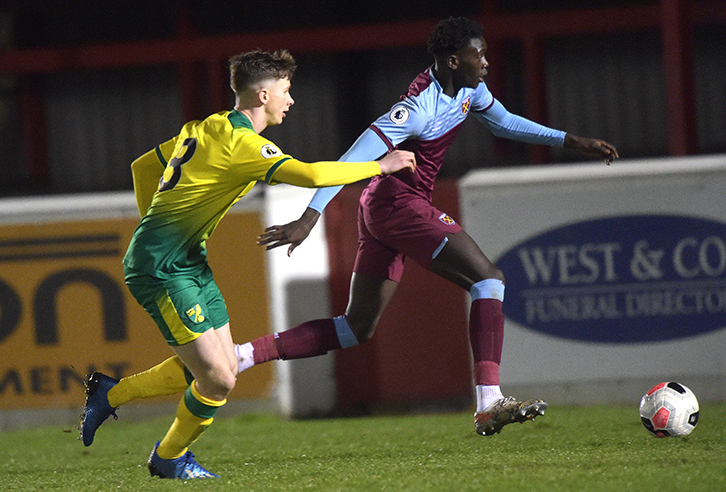 FIFA, Films & Fresh Prince
My go-to team on FIFA is Barcelona for sure. They've got Messi, Suarez, Griezmann and Dembéle. That's the best attack, maybe other than Liverpool. They're all 90-plus rated, so they're my pick.
In the Academy I'd like to say that I'm not too far from the top in terms of where I rank at FIFA. I'm not saying that I'm the best; Louie Watson is pretty good to be fair. I also like to play GTA and NBA. I really enjoying watching basketball. I'm an LA Lakers fan.
I watch a lot of Netflix in my spare time. The Fresh Prince of Bel-Air is my favourite show on there for sure. I just don't really get bored of it. I've watched all the seasons and when I watch it again, I still laugh.
I can't really narrow it down to just having one favourite film. I'll say The Avengers, as all of them are really good. I watched Infinity War recently, so I'll go with that.
I like to listen to a lot of different music artists. Drake is the one I listen to the most, it's like Fresh Prince of Bel-Air; I just don't get bored of it! Drake's was also the first concert that I went to, and I saw him at the O2 last year.
Pizza is my go-to cheat meal. I love Dominos pizza; the Meateor with a BBQ base, stop it! If I had to pick one restaurant to go to though, it'd be Nando's. I've got one not far from me and you can't beat it.