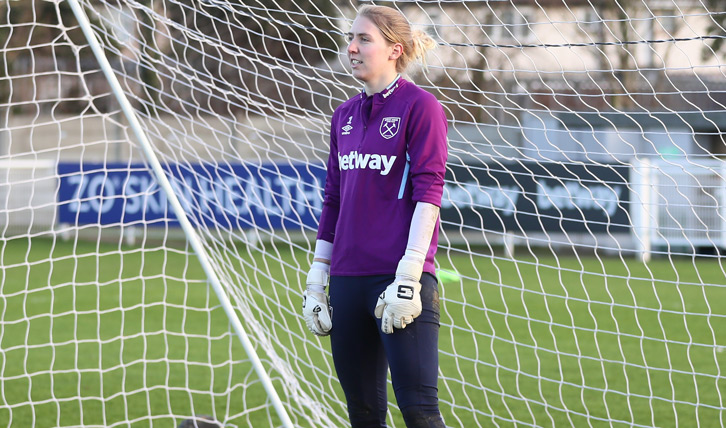 A long-term project and a true understanding of the women's game were just two reasons that convinced Anna Moorhouse to make the move to West Ham United. 
The goalkeeper – celebrating her 25th birthday today – signed for Matt Beard's Irons during the Club's first summer as a professional outfit and has enjoyed a productive 18 months between the sticks for the Hammers. 
"That new team vibe was very exciting," Moorhouse recalled. "Beardy and Jack Sullivan had a lot of big plans for this side, and the way the club wants to build this project feels right. It's not about throwing a lot of money at it and seeing what happens. The club wants to be stable and promote women's football in the right way, and I felt like that's what I needed.
The club wants to be stable and promote women's football in the right way, and I felt like that's what I needed.

Anna Moorhouse
"I had been at a new club every season for four years before I came to West Ham, and I think that was down to finding the club that fit me. 
"Durham was, with respect to them, going to be a stepping-stone for me. I don't regret my time there. It was brilliant for my development. I then got spotted by Doncaster, who had just been promoted, so I couldn't turn down the chance to play in WSL1. 
"Arsenal then came in, and I don't think you can say no to a club the size of Arsenal. It's been a bit of a rollercoaster at times. It didn't work out there and now I'm here with West Ham, and I love it here." 
Having battled with Becky Spencer for the starting berth last season, Moorhouse is in competition with summer signing Courtney Brosnan this year. The Republic of Ireland international has shared the No1 spot with Moorhouse, with the birthday girl coming into the side for the last two matches.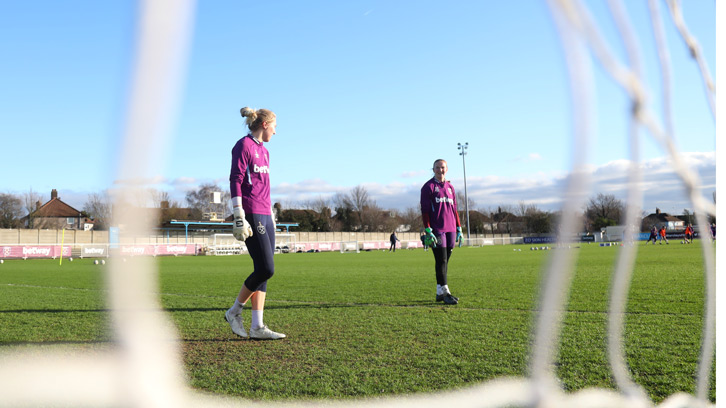 Moorhouse says she and Brosnan work well together and have formed a great friendship, helping to keep each other motivated and positive.
"I love Courtney," she added. "We work really well together. Obviously, we've both played in different games, but we've got a really good relationship. We can see when the other is having a bad day and we help to pick each other up. 
"We want to be the best for each other and spur each other on, no matter who is playing.
"For goalkeepers, it can be a little strange. A striker, for example, might score one goal, and that's classed as a good game. As a goalkeeper, you concede one goal, and you've lost your clean-sheet, but that doesn't necessarily mean you've had a bad game. You can play well despite conceding. 
"If one goes in but I've made another ten saves, then I might not worry as much. There's no such thing as perfection in goal. The main thing, always, is to keep the ball out of the net."