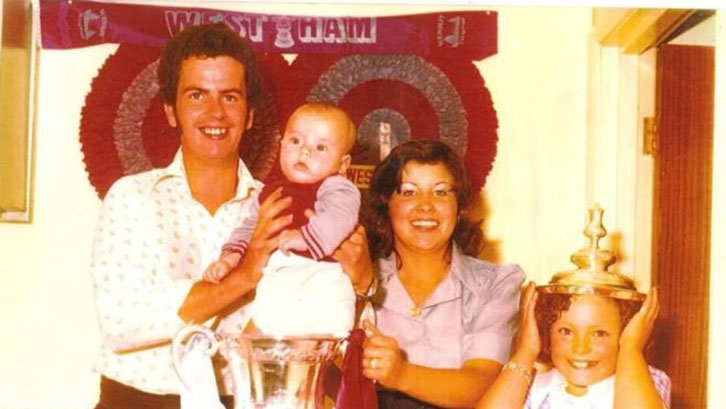 Any Old Irons enjoyed an afternoon stroll down memory lane back to the 1975 FA Cup final.
The group, which was set up in 2015 to provide welcome support to the over-60s, has established a fast-growing Facebook group to continue that provision during the coronavirus (COVID-19) pandemic.
With Government advice to stay at home, protect the NHS and save lives meaning Any Old Irons cannot meet in person, Any Old Irons has moved its meetings online, inviting members to share their favourite Claret and Blue memories and take part in regular Hammers-themed quizzes and workouts to help older supporters remain fit and healthy, both mentally and physically.
On Saturday, the group held a 'Watch Party' for the 1975 final – an unforgettable afternoon that saw Alan Taylor's two goals help Billy Bonds' West Ham see off Bobby Moore's Fulham at Wembley Stadium.
Watching the full 90 minutes conjured fond memories in the minds of Any Old Irons members.
The reporter came to the match with us, celebrated with us in the Supporters' Club after and crashed on our sofa for the night!

Any Old Irons member Sue Scanlan
"I was there," said one, Danny Pinner, who shared a fantastic photograph (above) of him with his family and the FA Cup trophy. "I worked part-time for West Ham selling bingo tickets, so I had four tickets, one being for my stepfather who was at 1923 FA Cup final – where else would a Canning Town boy be! My son was born three days later. Whew!"
Another, Don Adams, was thrilled to see the game again, adding: "Fantastic memories. I was there on the day but I still felt the emotion watching this."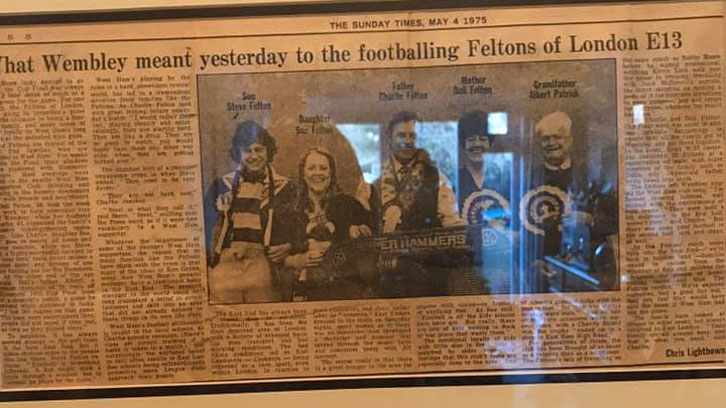 A third, Sue Scanlan, is a lifelong supporter who has worked for the Club for many years, shared a piece a national newspaper published (above) about her family enjoying Cup final day, which is tinged with sadness as her mother, father and grandfather have since passed away.
"For the 1975 cup final, the Supporters' Club were asked by The Sunday Times to recommend a Hammers family so they could do an article," she explained. "The Supporters' Club suggested us!
"The reporter came to the match with us, celebrated with us in the Supporters' Club after and crashed on our sofa for the night! The picture is the resulting article which is now on my wall. Sadly, only me and my brother left from that photo."
More Watch Parties are planned for the coming weeks so if you are aged 60 or over, want to meet your fellow West Ham supporters and share your Claret and Blue memories, visit Facebook and search for 'West Ham United Foundation Any Old Irons' and apply to join the group.