Foundation
Any Old Irons sharing fond Hammers memories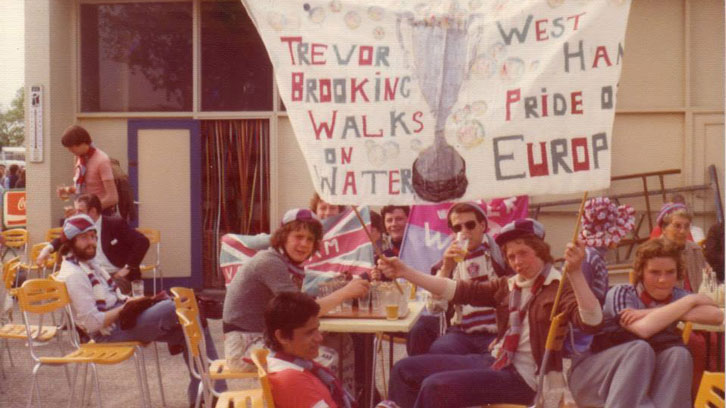 West Ham United's Any Old Irons programme is continuing to provide support for the Club's elderly supporters during the coronavirus (COVID-19) pandemic.
Since its formation in 2015, Any Old Irons has provided welcome support to the over-60s in the shape of meetings and visits from players past and present.
However, the spread of the infectious respiratory disease and resulting Government directive to stay at home, protect the NHS and save lives means Any Old Irons cannot meet in person.
Thanks to Club and Foundation staff and the wonders of digital technology, the 150-plus active members have still been able to meet and chat through emails, phone calls and a new and thriving Facebook group.
The Facebook group has been inviting members to share their favourite Claret and Blue memories and take part in regular Hammers-themed quizzes and workouts to help older supporters remain fit and healthy, both mentally and physically.
One member, Terry Palmer, revealed he had been attending West Ham matches for nearly 60 years and shared photos and mementoes from the 1976 European Cup Winners' Cup final against Anderlecht in Brussels.
Some of my best memories relate to Cup Winners' Cup games

Terry Palmer
"My first game was in April 1961 against Manchester City and we drew 1-1," Palmer recalled. "However, some of my best memories relate to Cup Winners' Cup games.
"The 1965 final against Munich 1860 was one of only two games which I went to with my Dad, who got our tickets from someone he knew (in a pub probably), but we were in different areas. A great game, of course, with two goals from Sammy Sealey!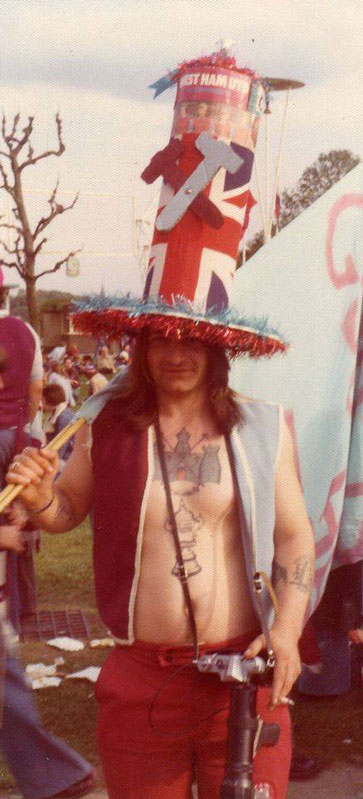 "The 1976 semi-final against Eintracht Frankfurt was another excellent game, played in terrible conditions, with a few frayed nerves along the way, but we just made it. I went to the 1976 final in Brussels with my next-door neighbour. The game started so well, but just like our dreams – well, you know the rest!
"One last game which sticks in my memory was the 1981 quarter-final at the Boleyn against Dinamo Tbilisi. They were unbeatable that night – they beat us 4-1 and walked off at the end to a standing ovation. At least we won the second leg away 1-0 with a 'Pancho' Pearson goal!"
This coming Saturday 28 March, more memories will no doubt be shared when the group holds its first 'Watch Party', with members set to enjoy full 'as-live' coverage of a vintage Hammers match.
Pat Mahoney is just one of the many Any Old Irons members who has been reassured by the group's continued presence at this uniquely challenging time, particularly for those members of society who may feel particularly lonely or vulnerable.
"We at Any Old Irons are most grateful for the support provided by West Ham and the Foundation, who are providing various opportunities to make sure that we can all be reached and stay connected," he said.
"During difficult times like this it is so good for people who have been supporting West Ham all their lives, to see the Club rallying round to support them and boost morale in their time of difficulty."
With the pandemic and associated restrictions set to be in place for weeks to come, and Premier League football suspended until at least 30 April, West Ham United Foundation's Health Manager Maria Abraham confirmed Any Old Irons will continue to provide support and reassurance to senior supporters.
"Part of what makes the Any Old Irons so special is their shared passion for football and West Ham," she began. "At the moment, we aren't able to deliver the live football, group meetings and events but we can deliver on everything else we commit to; caring, keeping spirits up, supporting where needed, creating opportunities to connect and providing engaging activities. 
"The sense of belonging that comes with this brings feelings of safety and trust, knowing that West Ham are here for them even when times get tough. The fanbase is incredibly important to us and so we're doing everything we can to make sure we're adapting and evolving to suit the needs of our community."