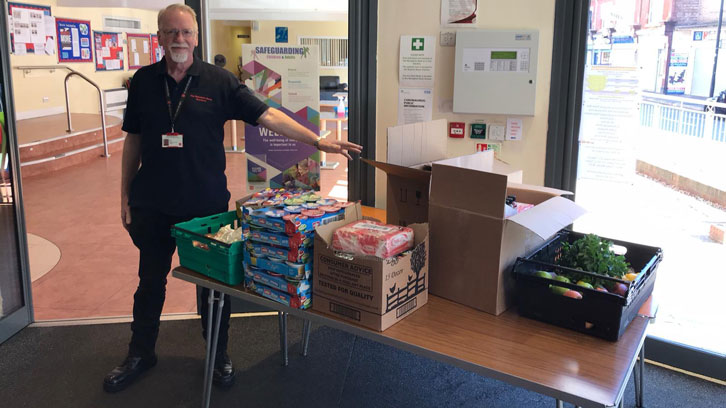 West Ham United have donated all of their food supplies from both the Rush Green and Chadwell Heath training grounds to The Salvation Army in Romford.
The Club provided food supplies such as yoghurts, eggs and fresh fruit and vegetables in a bid to help alleviate financial pressures and provide for the most vulnerable people in our local area as a result of the COVID-19 pandemic.
The Salvation Army offer friendship, practical help and support to some of the most disadvantaged people in the local community and donations like these will facilitate their work in supporting the most vulnerable and isolated when they need it most. 
Mark Cozens, Captain at Salvation Army Romford, said: "We at The Salvation Army Romford would like to express our sincere thanks, on behalf of our street sleepers and homeless guests who really appreciated the donation of food and drink from West Ham. Some of the people who call on us have no home, and some no recourse to public funds and so rely on us and other charities for survival. Thank you again for your support"
This contribution is the latest in a string of efforts made by the club to support those most in need within the local community during these challenging times, under the newly launched Hammers At Home scheme. 
#HammersAtHome