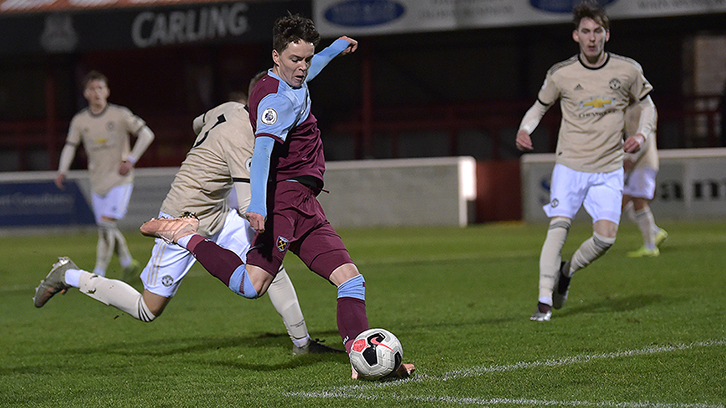 Each week, we'll be introducing you to a promising product of the Academy of Football - in their words.
From footballing idols to favourite foods, meet 20-year-old midfielder Alfie Lewis...
 
My Roots
The first football club I played for was my local one and it was called the Ramblers. I was only there for about a year and then I went on trial with West Ham, when I was about six, but I didn't actually sign until I was around eight.
My Uncle was my big footballing influence, but my brother likes football and so does my Dad to be fair, so I come from a footballing family.
I've always been a midfielder since I started playing, I've never really played anywhere else. I had to play striker a few times when I was younger, but I've always been a midfielder. Actually, I do remember playing defence as well, but I think that's just because when you are younger you play everywhere! 
I didn't really find any issues with getting into football when I was younger. I think it's great when you are younger because you just play football for the fun of it and the rest just sort of comes together. I didn't really think about anything else!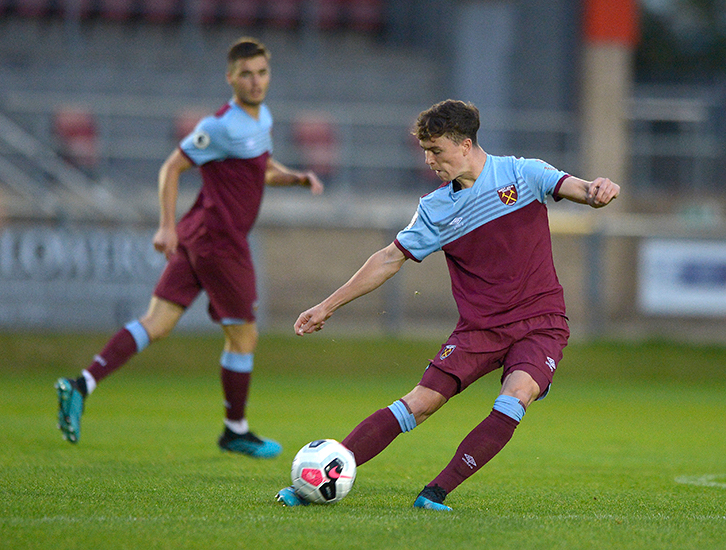 My Inspirations
My footballing idols were Thierry Henry and Cesc Fabregas. I used to watch Arsenal a lot and those are the two players that stood out to me.
One performance that inspired me in particular was Fabregas against Tottenham back in 2009. I remember he scored a goal when he just ran from kick-off, it was mad, so I'd say that game sticks out to me.
I like to try and base my game on the midfield types; Fabregas, Toni Kroos, Luka Modric - all of those types of players - Mesut Ozil as well. They're all creative and they're all ball-playing and that's what I like to try and do with my game.
I'd say the best aspect of my game is probably my passing, linking the game up - that's what I'm best at.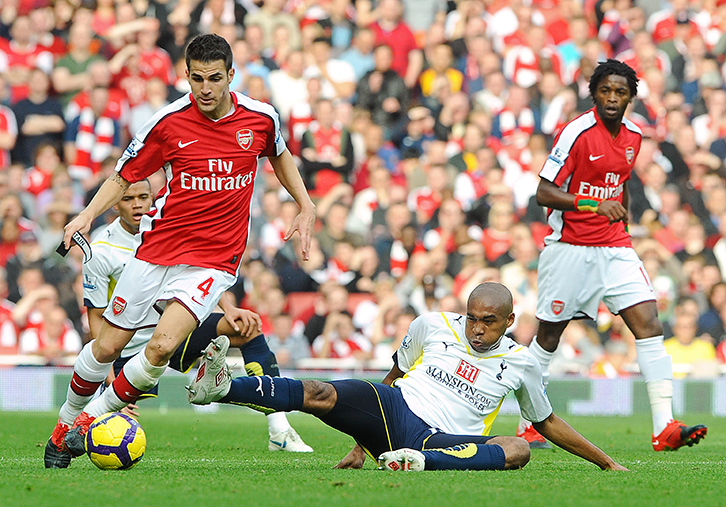 My Teammates
My best friend in the squad? That's a really tough one, as everyone gets along with everyone really. They're probably Ben Johnson, Conor Coventry and Kempy (Dan Kemp). Everyone gets along really so it's hard to say just one.
The hardest trainer is Kempy. He's a hard worker every single day. The most amount of natural talent in the squad belongs to Nathan Holland, he's right up there, and then there's Aji [Alese] at the back as well - you can't forget him.
The funniest member of the squad is Ben Johnson. He's just always joking so I'd say him, and when he's with the first-team, they have to deal with him!
I'm quite quick to be ready after the game to be fair, but some shoot off straight away.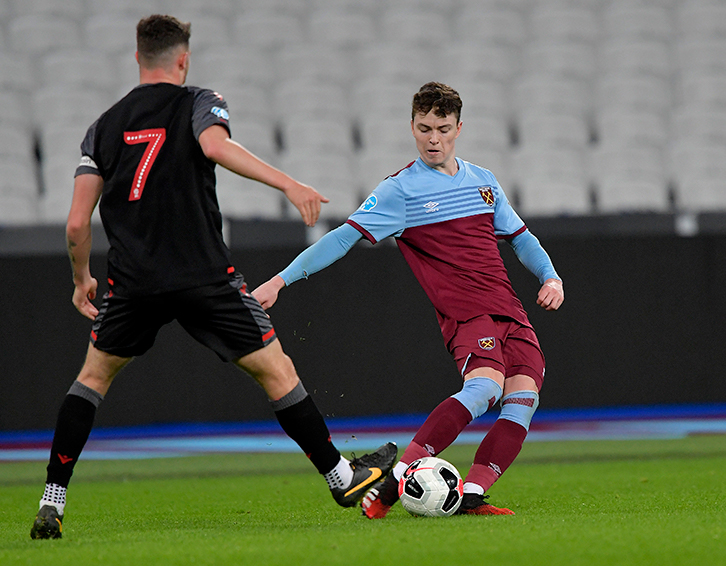 Barca, Blinders & Beef
I don't really play FIFA much. Sometimes I play career mode, but I don't really play online as a certain team. If I had to pick one though it would be Barcelona, just because of Lionel Messi.
Within the Academy I'm probably in the middle in terms of ability on FIFA. I'm not quite up there but I'm not down there either, just steady in the middle. I used to play Fortnite a lot but anything the boys are playing really, I'm happy to play it. 
When I'm watching TV, my favourite show is Peaky Blinders. I've watched it the whole way through and got right into the new season recently! 
In terms of music, I really like Ed Sheeran. All of his music is pretty good so if I had to listen to just one artist for the rest of my life, I'd go with him.
My favourite food is a traditional roast dinner with gravy - you can't beat it! My go-to cheat meal is Chinese or Indian. I'm not really a pizza lover and I don't really like pasta either, but pasta is better than pizza.