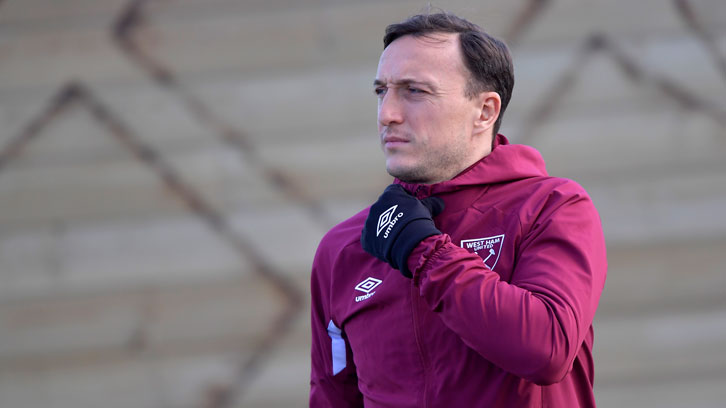 Captain Mark Noble has revealed some of the contingency plans put in place to help West Ham United's first-team players maintain their physical and mental fitness during the coronavirus (COVID-19) outbreak.
The squad members are following individual training programmes, with their fitness levels being monitored remotely by manager David Moyes and his staff.
Noble also explained how he has been checking in on his teammates regularly, mindful of the fact a number are living away from their loved ones.
While I have a wife and two children, it must be incredibly difficult for other players, perhaps on their own and in a foreign country

Mark Noble
"Things are changing every day in my profession — just like in many other ones — and at the time of writing I don't know when we will be back together and training as a squad," he said in his regular Evening Standard column.
"At West Ham, after the training ground was shut down, we were given individual fitness plans which included runs on the treadmill and in the local park. We have an App on which we have to forward our results. That's as much as we can do at the moment, but in no way does that replicate training with the ball.
"It's been only a week and, to be honest, there have been times during a long season when you crave a few days off, just to help with the aches and pains — but the reality is that, after a couple of days, you actually feel you're seizing up because the body is so tuned to regular training. My back has started to feel sore and I've suffered some nerve pain, but I know that will go when I'm back in proper training.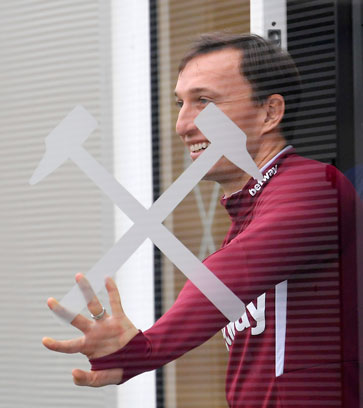 "You get used to your routine and while I have a wife and two children, it must be incredibly difficult for other players, perhaps on their own and in a foreign country. The West Ham players have a group chat thing going, so I've been speaking to quite a few of the boys this week.
"I don't think any of us realised it was going to be this serious until the last few days, when the Government have begun to announce more severe measures to try to deal with this virus.
"As players, we know that, at some point, we are going to have to be back training and then playing again but, beyond that, we are just waiting and watching for developments.
"The training ground has undergone a deep clean, but we don't know whether we will be able to use the facilities or just turn up and go straight onto the pitch. We'll find out in due course."
Premier League football is currently suspended until 30 April, with the postponement of UEFA Euro 2020 meaning the 2019/20 season could be completed in the summer.
With the COVID-19 situation ever-changing, Noble knows the prospect of playing matches behind closed doors remains a possibility.
"One final thing," he concluded. "One of the possibilities when we return is that we play some Premier League games behind closed doors.
"I wrote in last week's column that I wouldn't ideally want that, but with so much income provided by broadcasters such as Sky, all of whom would televise the matches, if that helps people in the clubs to keep their jobs, I would happily play in an empty stadium."