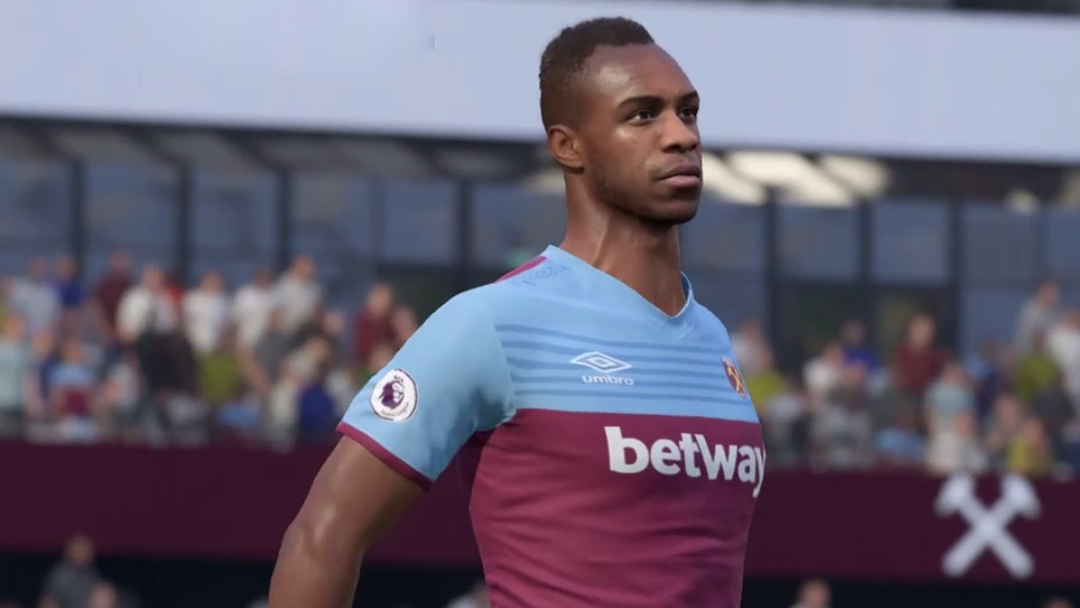 West Ham United forward Michail Antonio is feeling confident ahead of tonight's virtual London derby against his Tottenham Hotspur counterpart Ryan Sessegnon.
Friday evening was due to see West Ham travel to the Tottenham Hotspur Stadium to take on The Lilywhites in a Premier League encounter, but the match was postponed due to the coronavirus pandemic.
Nevertheless, the Hammers No30, who set up the friendly EA Sports FIFA 20 match via Twitter earlier in the week, is looking to put on an exciting contest for fans watching on from home.
Antonio has an excellent goalscoring record on the Premier League pitch against West Ham's fierce London rivals, and is looking to bring that into the online game – which you can watch streamed live from 8pm on whufc.com.
 
I've been here, practising, doing my due diligence, and I think it'll be a very good game today

Michail Antonio

Discussing his preparations for the FIFA game via video call, he told Sky Sports News: "I've been here, practising, doing my due diligence, and I think it'll be a very good game today."
On his planned tactics, he intends to stick true to real-world eligibility, explaining: "My key selection tonight is that I'll put myself in there. 
"I'll be playing players that [would have been] available for the [real] game like Sebastien Haller, Issa Diop and Angelo Ogbonna. I might put in Arthur Masuaku and get his pace to go up against him [Ryan]. 
"I haven't really made my decision yet, but I think it's going to be a good game."
 
??‍♂ I'm game, when we playing?

— Ryan Sessegnon (@RyanSessegnon) March 16, 2020


The match was arranged when Sessegnon answered an Antonio tweet earlier in the week.
"I remember seeing the tweet from Michail and I just knew if it was anything to do with FIFA, I'm very confident," Sessegnon explained. "The request was there and I had to accept."
As for staying fit and remaining ready to return to action at the end of self-isolation, Antonio said: "There's loads of core work you can do: planks, sit-ups… 
"There's loads of things you can do inside your house where you don't need loads of space. I've also got a machine I work with, a VR game where you can play football, so there's lots of things to work in my house and keep my technique up."
Sessegnon summed up the sentiment of the evening when he concluded: "I think everyone knows it's a tough time right now. Stuff like this can keep everyone going, especially when they have to stay inside. 
"You want to enjoy yourself and it's a great opportunity tonight: me and Mich are playing for everyone to watch, so it should be a good night to keep everyone smiling and entertained."
You can watch the full game from 8pm on whufc.com or via Twitch.
Don't forget to pick up your limited edition 19/20 West Ham United eSports Jersey - made for West Ham gamers everywhere - through our online store.