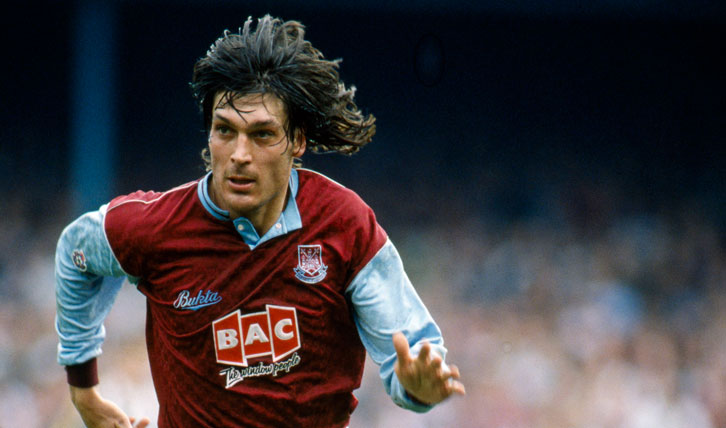 He turns 59 today.
And, rolling back the years, Trevor Morley has some great memories of his playing days in Claret and Blue.
"It took a while to get there – there were a few disappointments along the way - but I ended up living my dream," declares the former Hammers striker who, having been rejected by Derby County as a youngster, combined trading fruit and vegetables across the markets of the East Midlands with a semi-professional career. "I'm a grafter and eventually made it thanks to sheer, hard work but, looking back, I didn't fully appreciate what a privilege it was to be a professional footballer."
I loved my time at West Ham United and I loved those fans

Trevor Morley
Selling sacks of potatoes off the pitch while putting the ball into the onion bag on it, Trevor was netted by Northampton Town ahead of spending a season at Manchester City, before joining West Ham United in December 1989.
"Having been relegated, the Club was in transition because Lou Macari had come in with his own ideas and was making successful signings in Ludek Miklosko, Martin Allen and Jimmy Quinn," contends the Norway-based goal-getter, recalling the swap deal that saw Ian Bishop and himself arrive at the Club in exchange for Mark Ward.
"Neither Bish nor myself had too much say in that transfer and, although we weren't that close at City, we struck up a long-lasting friendship that helped us settle amongst all those Cockneys.
"The new boys were keen to take their chance, while the older guys like Alvin Martin and Tony Gale weren't only excellent centre-halves but they were also fantastic footballers, too. On my first morning, they were pinging balls onto my feet and I was thinking: 'Wow, I'm only used to chasing long clearances.' Two proper, old-school, West Ham players. We always tried to play good, stylish football and the fans appreciated that even though we weren't winning too many games at times.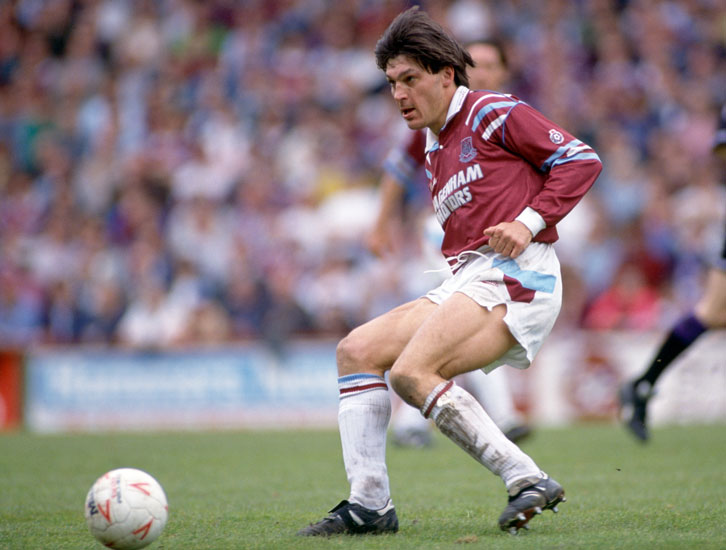 "When Billy Bonds and Harry Redknapp came along, they saw me working hard and always giving 100%. I had some great partners - Jimmy Quinn, Frank McAvennie, Iain Dowie, Mike Small, Lee Chapman and Clive Allen - but still saw them all off," laughs Morley, who netted 70 times during his 214 outings down West Ham way. "I was top-scorer during three of my seasons at the Club and got voted Hammer of the Year in 1993/94, when I scored 13 Premier League goals including two in our 4-1 win at White Hart Lane. 
"Spurs had tried to sign me on Deadline Day," he reveals, those endearing 'Ooh, Morley, Morley' chants still ringing in his ears. "We weren't safe from relegation and my mum and dad travelled down, so all the ingredients were there. It was amazing to score twice at Tottenham and it's my favourite game… ever. A magical day!"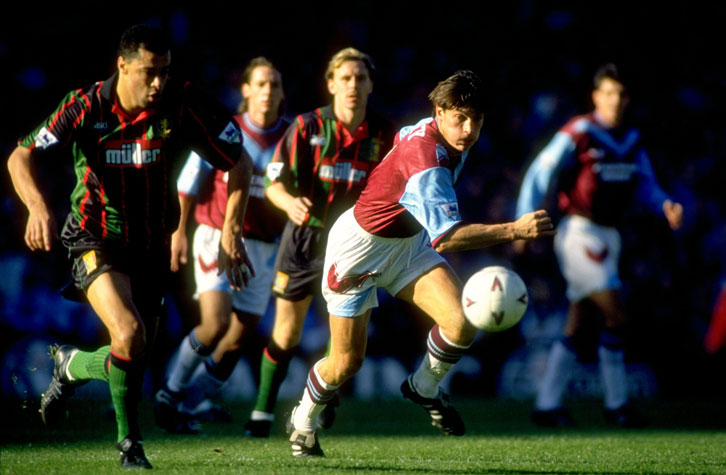 After leaving the Hammers in May 1995, Trevor joined Quinn's Reading, where a fractured skull and cruciate ligament damage would sadly end his career.
These days, he undertakes Norwegian media work for TV2, while managing three hostels for the homeless and recovering addicts.
"I enjoy my pundit's role, while those hostels keep me busy," contends Morley, who lives with his wife of 18 years – Samira-Shanti - in Bergen. "I'm a glorified landlord-cum-cleaner and it's virtually 24/7. They're mainly good people but we also get lots of bad stuff thrown at us so it's fortunate that my wife's got a good way of talking and tries to point them in the right direction. 
"I loved my time at West Ham United and I loved those fans," concludes birthday boy Trevor, who's gone from bagging spuds to bagging goals to bagging laundry. "It was cool to be a footballer and I'd love to have the chance to do it all again."