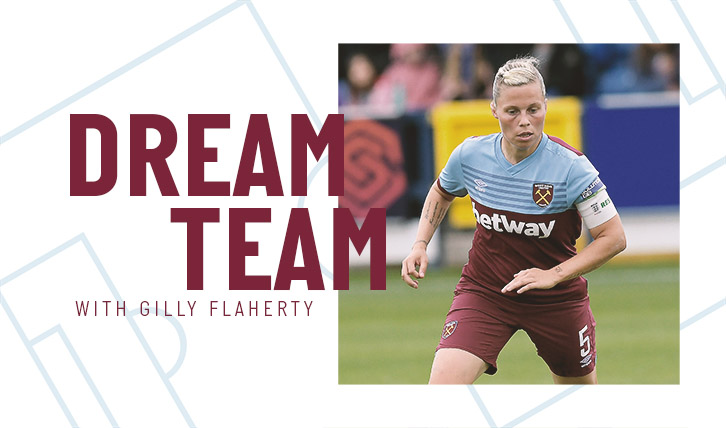 With 22 career trophies at club level, West Ham United women's captain Gilly Flaherty has played in some of the great Women's Super League teams in England. 
The centre-back has had the joy of sharing the pitch with some of the game's very best players, and the skipper has had a go at naming her best ever XI...
GK: Emma Byrne
I played in front of Emma for many years at Arsenal and she is a proper leader. She is crazy, which I think you need to be to be a goalkeeper.  For me, she is the best goalkeeper I played in front of. 
RB: Alex Scott
I played with Alex also at Arsenal. She was very athletic and was immense at defending. I also enjoyed watching her kill it on Strictly Come Dancing earlier this season.
CB: Ciara Grant
I probably sound like I'm just doing the whole Arsenal team, but we had a good back-line. I learned a lot from her when I played alongside her at 17-year-old. She was very calm and a great influence on me.
CB: Gilly Flaherty
Can I put myself in? I'm going to back myself here! This would be a great team to play in, and it's my Dream Team, so I'm playing in it.
LB: Claire Rafferty
I played alongside Raff at Chelsea and also at West Ham. I've known her since we were both kids and she is the ultimate professional. To battle back from three ACL injuries takes a lot of character as well.
CM: Ji So-yun
Ji is one of the most creative players I've seen. She is always showing for the ball and is very confident in possession. A real talent. She's her country's top scorer and has been in the Team of the Year four times, which shows just how good she is.
CM: Jayne Ludlow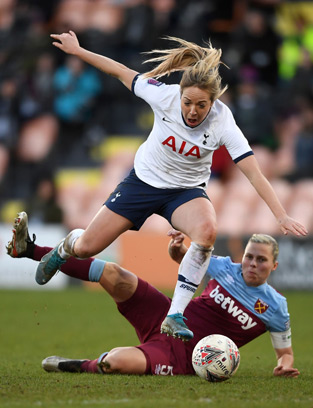 Jayne was the captain of our team at Arsenal and she was a very passionate leader for our side. I learned a lot about what it means to be the skipper from her during our time together.
RM: Gemma Davison 
On her day, Jemma was unplayable. She has bags of pace, an incredible amount, and she's very good on the ball. She can whip in an incredible cross and is just a very talented player to have out wide.
CAM: Kelly Smith 
I have to include Smithy. I played with her for the Gunners, which was a huge pleasure. She is incredible and always performed, even despite her injuries. She is England's top goalscorer too, which shows how good she is.
LM: Rachel Yankey
In my opinion, Rachael is the best left-footed player we've ever created in England. She was excellent for Arsenal for so many years; what a brilliant player!
ST: Julie Fleeting
Julie is one of the best hold-up centre-forwards I've been blessed to share the pitch with during my time as a player. She could score goals from anywhere, at any time. A perfect striker for this team.