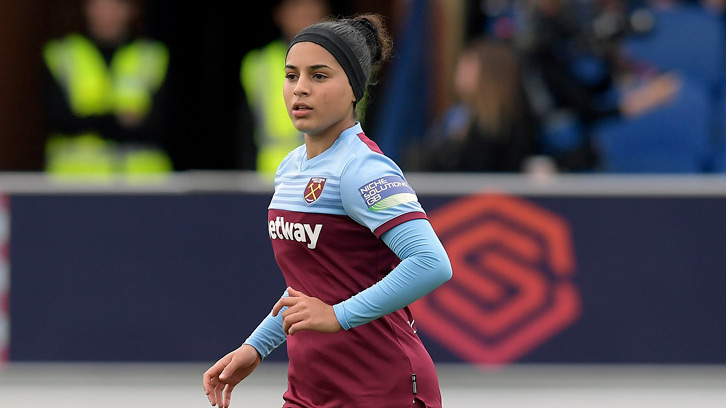 Jacynta Galabadaarachchi talks her move to England, learning from Sam Kerr, and her eye-catching name...
Has anyone said your name right yet? 
When it comes to 'Galabadaarachchi', very few people have got that right. But every now and then someone gets it right, which really surprises me. It seems to surprise them as well, when I tell them they said it correctly!
If you sound it out, then my name isn't actually that hard. It just looks really intimidating. 
Funnily enough, some people are finding my first name harder. It's 'Jacynta'. Everyone has been calling me 'Jas' because they find it easier. I don't know why people struggle with that one.
My sister is actually called 'Jasmine' so, to our family, she is called 'Jas'. When I get called it here, I don't respond straight away.
Do you get a lot of attention for the name? 
I do. Even in Australia, my name is known across Melbourne and Victoria just because of how long it is. Then when I started playing as well, the popularity grew even more. 
You got a lot of attention on social media when you signed for West Ham United because of your name…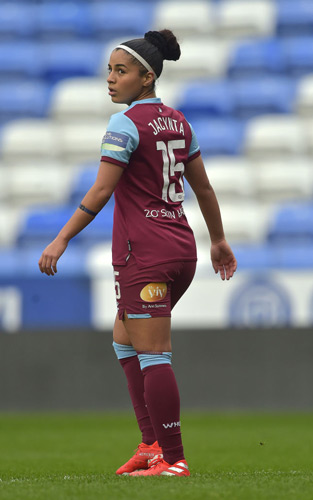 Everyone was really excited at the start. Then everyone was disappointed because we couldn't put the name on the back of the shirt. We were able to put my full name on my shirt when I signed for West Ham, but I think that was a men's large shirt. The name was so arched. With the FA WSL lettering, it doesn't fit unfortunately.
I got so many messages asking me for my shirt from fans coming to watch games because it had 'Galabadaarachchi' on it. They still want it now, even though it has 'Jacynta' on the back.
Do you like the pressure of having people talking about you?
It's a good feeling. I like that people think highly of me and it's good to have a good reputation. It's on me to keep working hard if I want to keep that type of reputation. 
I suppose it is pressure but, at the same time, I don't feel it like that. I said to my mum a little while ago that I feel like the more people there are in the crowd, the better I play.
Against Tottenham at London Stadium, when there was almost 25,000 people there, I felt even more comfortable on the pitch. I love when there's people watching me, and I feel like I play better when there's people watching me too.
How did you fall in love with football?
It's a funny story. Originally my brother played, and I've always played because of my brother.  I always played football with him.
One day he was training and I went with my mum to wait to pick him up, after she had collected me from gymnastics. It was freezing and we were standing waiting for him, so I kept pestering my mum to get me more and more food from the canteen. She got really angry and told me to go and play! So I did. I went and joined in with the under-sevens session going on and I fell in love with it. 
I feel like it came naturally to me. My brother and I were practicing every single day in the back garden. We were ignoring our schoolwork and playing football instead.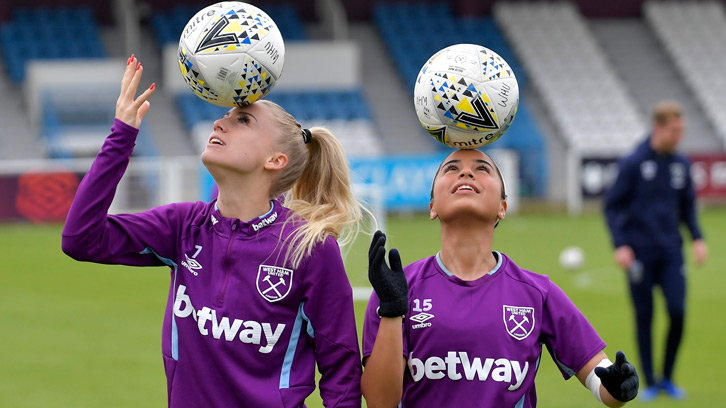 It was a really big thing for me when my brother stopped playing. He's a genius though. He's at medical school now because he's really smart. But when he stopped playing, I found it difficult to want to keep playing, because I just wanted to play alongside him. But we got through it. 
Who was your football hero growing up? 
It's Lionel Messi. It's always been Messi. I adore Messi. If I ever met him, I think I would pass out.
I've watched him ever since I was a little girl. People used to tell my parents that I played in the same style as Messi, which is how I started watching him. From then, I started trying to add bits of his game to mine.
It was weird in a way; people were saying I played like Messi, which then got me trying to play like Messi more. 
How does football here differ to playing football in Australia?
The league here is of a much better quality than the one in Australia. It's much more physical, it's faster and it is more technical. Everything is just up that extra level here. The competition is way better too. 
It was everything for me to get that first appearance in the Women's Super League. It's what I have been dreaming of since I was a little girl. I've always wanted to play in England, so it was a really big deal.
There's a rumour you once nutmegged Sam Kerr…
It wasn't once, it was twice! Twice in the same training session. Yes I did, but that wasn't a good idea! 
I like mucking about a bit with the ball. I'm always taking training seriously, but I also like to have a bit of fun and try to play my teammates up. I got Sam the first time and she found it very funny, but then I did it again and she definitely didn't like it. That second time was not a good idea.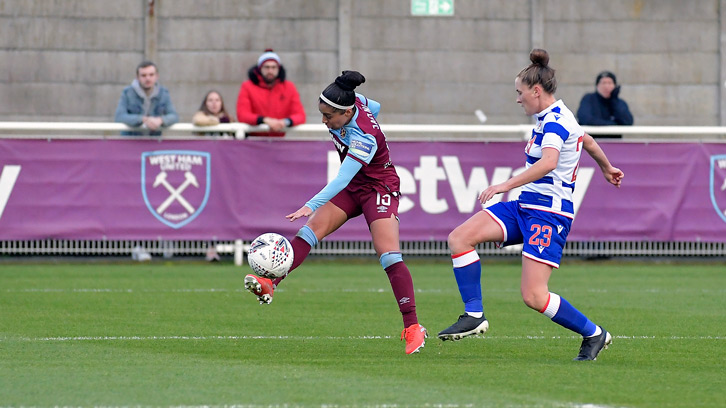 I've learned from that though, and I learned from Sam a lot as well. It was so exciting for me. She is thought of as one of the best players in the world, and rightly so. I was a bit nervous, first meeting her, but she was really nice and helped me feel relaxed. Training and working with her was just an amazing experience.
How are you finding working with Matt Beard?
Matt is the best. I love him. He is such an amazing coach. I love the intensity he brings and his training sessions. Everything has been great since I've joined. The way Matt is with his players as well, it's the stuff of dreams. 
He tells me that he brought me here for the qualities I already have, so he wants me to play for him with those qualities. But at the same time, I'm also trying to introduce the little things I'm being taught while I'm here with West Ham.
What about the rest of the West Ham United squad?
Since the first day I've been here, they've been awesome with me. They make me feel like family. Everyone is so, so friendly and the environment is so welcoming. 
That being said, I get a lot of banter for being the youngest! Every, single day! I look young as well, so they call me 'baby'! Of course, I'm not a cheeky person and I'm totally innocent, so I'm not giving them banter back at all…