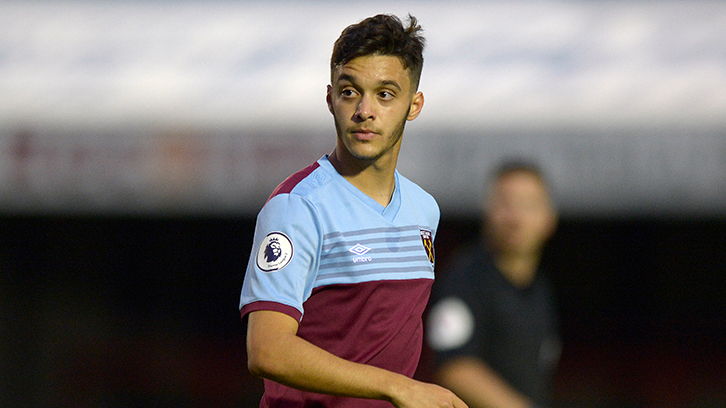 Each week, we'll be introducing you to a promising product of the Academy of Football - in their words.
From old teams to inspirations, meet 19-year-old versatile midfielder Bernardo Rosa...
 
My Roots
The first football team that I remember playing for was Vasco De Gama when I was back in Brazil. I joined them when I was six or seven. I always enjoyed playing football as a kid, it was the only thing that I wanted to do.
The biggest positive influence on my footballing career has to be my Dad. He took me everywhere to play when I was younger. He always gives me the best advice and even used to find time to do some extra training with me! 
Growing up I was always a midfielder. When I was a younger, I played on the wing as well, but as soon as I turned 12, I settled into a more central midfield role. It feels more natural for me to play there than out wide.
The main challenge that I've found growing up as a young footballer is staying focused and making sure that you give 100% at every opportunity. Sometimes you might be tired, but you have to make sure that you perform as well as you can in every training session and every game. Finding consistency at a young age is also a challenge, I think that's something that comes in time as you keep learning.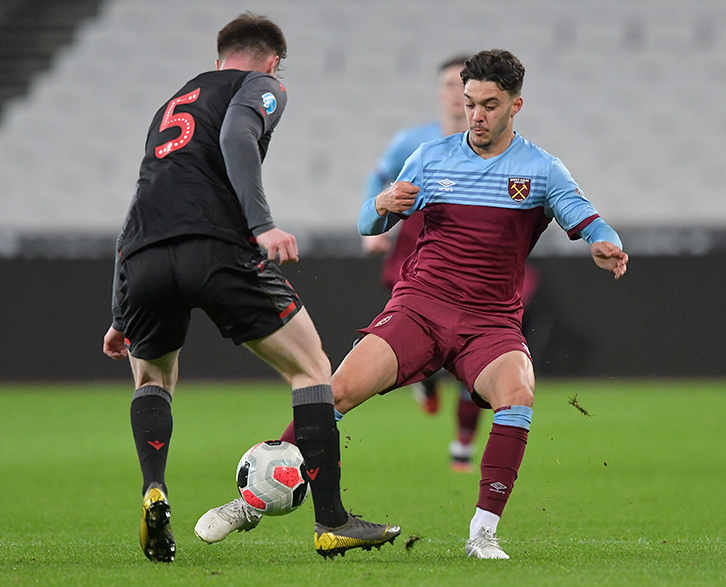 My Inspirations
My footballing idol growing up has to be Ronaldinho. I used to love watching him when he was at Barcelona, he was so good.
The whole Brazil squad for the 2006 World Cup really resonates with me, it was an amazing time to be growing up as a young footballer.
An individual performance that sticks out to me? That's quite easy, it's got to be Ronaldo in the 2002 World Cup final, he scored twice and won the World Cup for us. It was magical; it's a shame I was so young!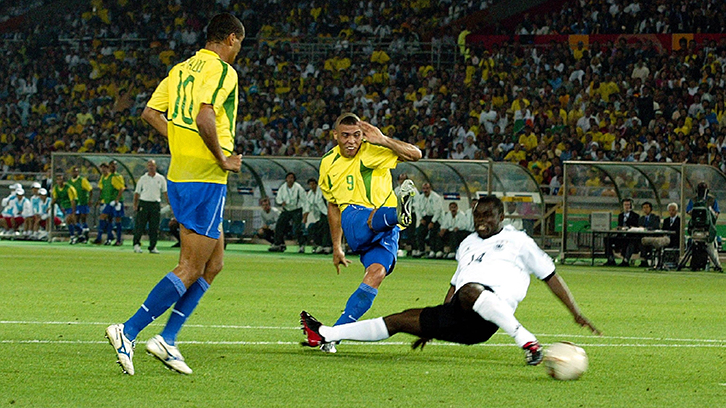 My Teammates
I've got a few really close friends in the U23s squad. I'm always chatting to Reece Hannam, Jeremy Ngakia and Manny Longelo; we get along really well. It's tough to narrow it down to just one because we're all always talking and enjoying ourselves.
I don't think that anyone particularly works harder than each other in training. It's not like that; we have a culture within the squad where we all work hard and take our performances from training into the games.
Nathan Holland is naturally the most gifted [of the U23s this season], he can beat players so easily and I don't believe that is something that you can teach. I found him really difficult to mark in training, I never want to be up against him!
The squad is full of quite a lot of funny people. Nathan Holland and Dan Kemp are both hilarious. They don't pull any practical jokes, but they are just funny in the way that they act. 
After the games I'm quite fast to get ready, just a quick shower and I'm on the bus waiting to go home!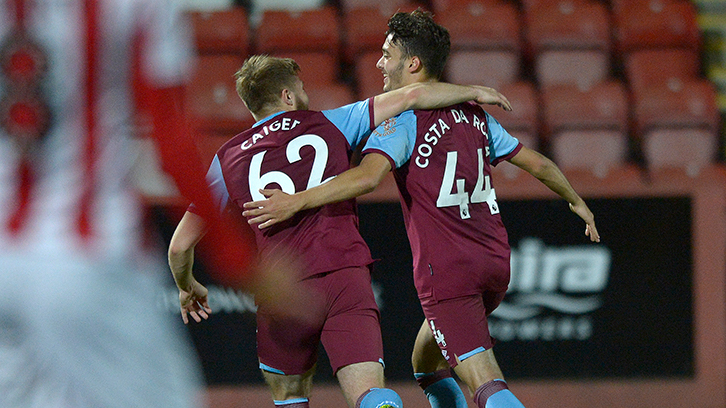 My FIFA, Films & Food
When I play FIFA I'm always playing as Liverpool or Barcelona; they're the two best teams in my opinion. The players on both sides are so good, they're tough to beat. I don't really play FIFA all that much to be honest, so I don't know how good I am compared to the rest of the boys, but Louie Watson is always saying how good he is and he plays a lot. I prefer Call of Duty to FIFA anyway, but even then, I don't play my PS4 much.
Game of Thrones is my favourite TV series. The story behind the whole series is amazing. I wasn't the biggest fan of the ending but it's still well worth watching.
I also like Quentin Tarantino films a lot, so any Tarantino movie is one of my favourites, but if I had to pick one it'd be Pulp Fiction, that's a classic.
Before a game I like listening to Travis Scott. He's got great energy and puts me in the right frame of mind, so I'd say that he is my favourite music artist.
If I could have any food in the world it'd be sushi. That's my go-to cheat meal; anything with prawns in it really. There are some great restaurants in Canary Wharf and I really enjoy eating out down there when I've got the time.