Women
Dream Team: Kate Longhurst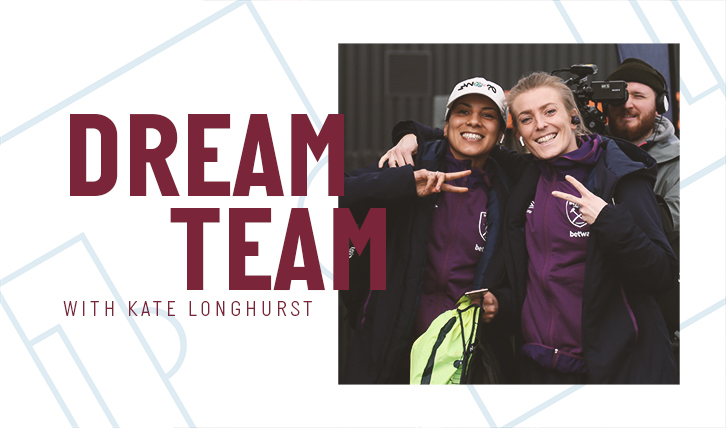 Kate Longhurst builds her best XI from her footballing colleagues…
 
GK: Libby Stout 
Libby is one of my best friends and we won the WSL together at Liverpool. She lives in America now but she's still a really close friend of mine. She's a really good goalkeeper. 
RB: Lucy Bronze
I played with Lucy at Liverpool, just as she was starting to show her quality. She was a big part of that team that won the league. Look at her now; she's killing it on the world stage. 
CB: Gilly Flaherty
Gilly is a born winner and a natural leader. She is fantastic at winning the ball and is a fantastic person to have around. You would always want Gilly in the team. 
CB: Casey Stoney 
Casey goes into detail about football like no one else does. She is so intelligent and a proper student of the game. I think I know a lot about football, but compared to Casey, I know nothing.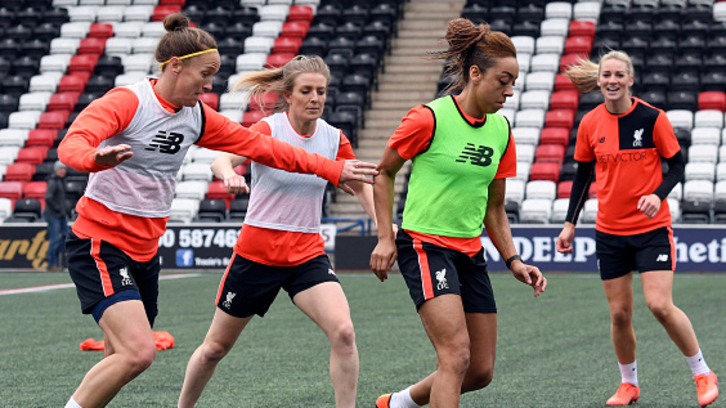 LB: Alex Greenwood
Alex could play some dangerous balls into the box and was always a threat going forward. Her delivery is excellent, and strikers can always rely on Alex to play in a fantastic cross.
CM: Sophie Ingle
Sophie makes the game so simple. Everyone plays the game to her pace because she plays with ease. She's so good on the ball and she does all the simple stuff really well.
CM: Fara Williams 
Fara sees things that no other players see. She can play any ball with either foot. She can score, she can defend, she's really athletic. She's an all-round centre-midfielder and she's a brilliant player.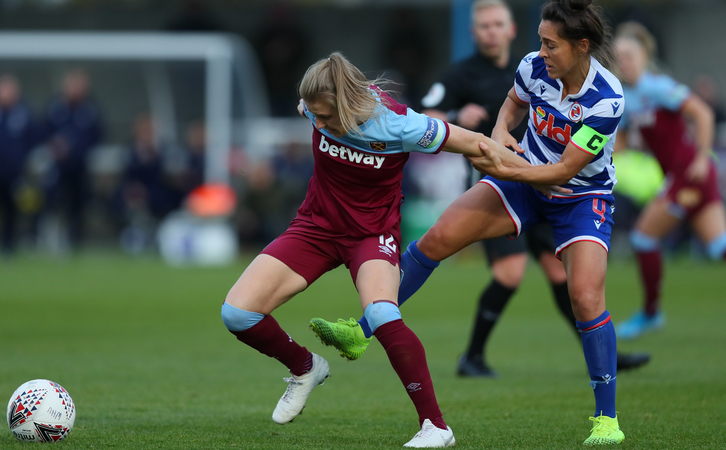 CM: Caroline Weir
Technically, Caroline is unreal. She does things with the ball that no one else can do. In training, you just can't stop her. It will be interesting to see how she develops.
RW: Shanice van der Sanden 
When I played with Shanice at Liverpool, her speed was unreal. She's a great character to have in the team as well; so bubbly and so funny. We got on really well and still keep in contact. 
LW: Nicole Rolser
We had Nicole with us in my first season at Liverpool and she had an unbelievable year. She was very tricky, and the ball stuck to her feet. She was excellent in that season and she's a great team player. 
ST: Natasha Dowie 
You could rely on Tash to score you twenty goals a season. She made it hard for defenders. She did the hard work and also had the end- product.