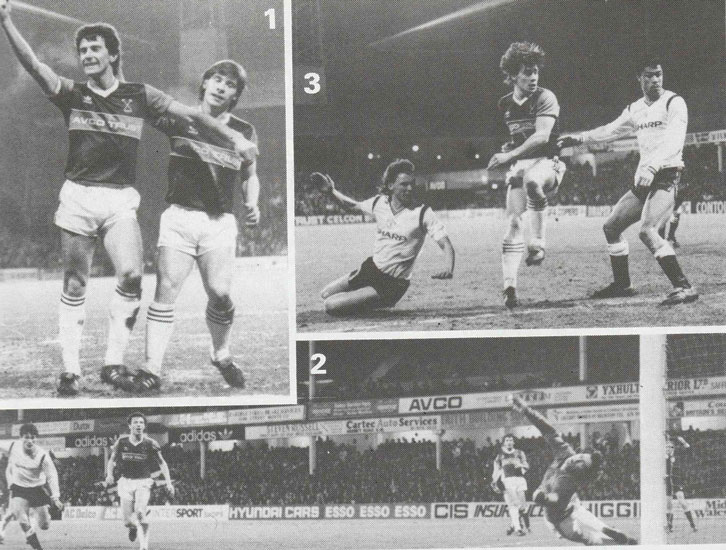 Mark Webster is a West Ham United Season Ticket Holder, author, talkSPORT 2 broadcaster, popular cultural commentator and lifelong Hammer.
In his latest Added Time Tunnel article, which would have been published in Sunday's Official Programme for the Premier League fixture with Wolverhampton Wanderers, Tony Cottee, The Who, Marvin Gaye, Axel Foley and Dalton Grant take us back to a Friday night visit of Manchester United 35 years ago...
Welcome to another journey through the temporal toll booths and into the Added Time Tunnel.
There, we emerge in the mid-eighties – so shoulder pads in! – and a home game against Manchester United on Friday 15 March 1985.
The First Division match ended in a 2-2 draw, and one of our players on the day was the man who would be top scorer that season, and who was no stranger to finding the net for his beloved Hammers, the one and only Tony Cottee.
Tony was born on 11 July 1965 in Forest Gate, which was also soon to be home to local boxing hero Billy Walker's Upper Cut Club. The dancehall lasted only two short years, but still managed to boast an incredible array of top-drawer gigs. The Who were headliners on the opening night in 1966, Jimi Hendrix is said to have written 'Purple Haze' when appearing there and, on 17 March just about 53 years ago, there was an evening of soul from the legendary Stax label featuring Booker T & The MGs, Sam & Dave and Otis Redding.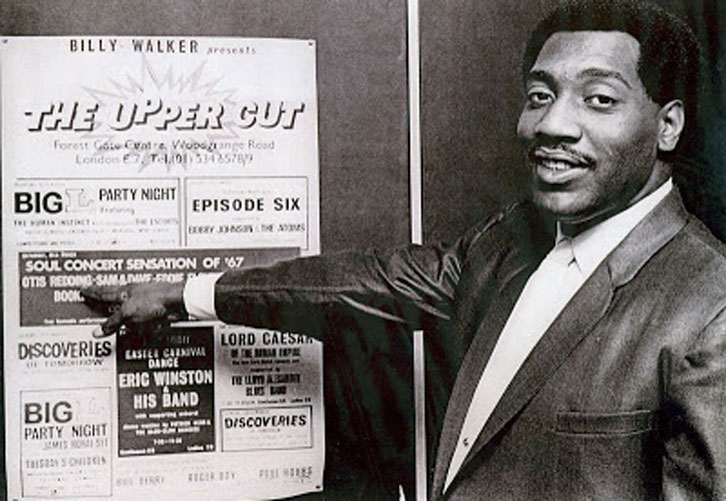 Stax was the sound of 1960s Memphis, but on the day Tony was helping us earn a point against Manchester United, it was the music of the Motor City, Detroit, that topped the US R&B charts.
Released on the great Motown label, 'Night Shift' was a hit for the band that once featured Lionel Richie, The Commodores. The song paid tribute to two of the soul greats who had died the previous year – Jackie Wilson and Marvin Gaye. And both men had a direct link to the world of sport. 
I'm sure Billy would be delighted to know that not only did Jackie Wilson start out as a professional boxer. But also, so did the man who wrote his first hit, 'Reet Petite', Berry Gordy, a former Golden Gloves champion who went on to form Motown. 
However, the sport that really captured the imagination of the label's superstar, Marvin Gaye, was American football. In particular, his hometown team, the Detroit Lions. And it was Lions' teammates Lem Barney and Mel Farr who helped Marvin during a terrible time in his life. 
In 1970, the great singer had hidden himself away in the wake of the race riots blighting the US, the abuse his brother Frankie had received on his return from Vietnam, and the tragic death of his singing partner Tammi Terrell. The pair helped him get back on track by training him to try out as a wide receiver for the Lions. And as a thank you, Marvin asked them to perform some vocals on the album that would become his masterpiece, 'What's Going On'.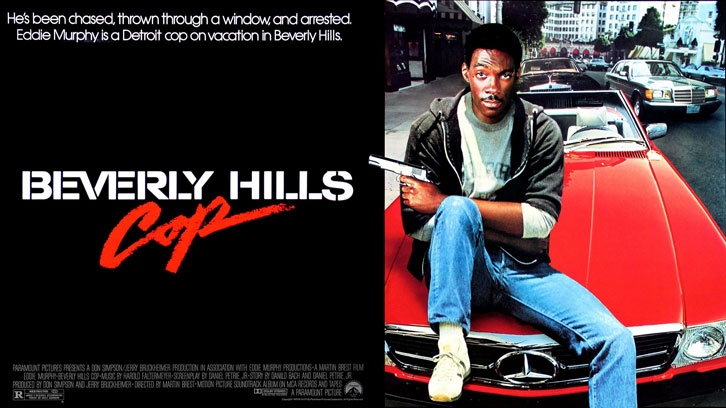 On 15 March 1985, the city of Detroit was still making an impact, but this time in the box office hit of not only that week, but pretty much the whole of 1985 up until then, 'Beverly Hills Cop' was the film that made Eddie Murphy a true movie star. Of course, it also introduced us to Axel Foley – the Detroit cop drafted in to solve crime in the poshest part of Los Angeles. 
And the man Axel had in his sights was the evil Victor Maitland – played by none other than son of Stepney, Steven Berkoff. Berkoff's reputation on stage and screen as an actor, writer and director is second to none amongst his peers, and it all began for him as a pupil at Hackney Downs School. The very same school where another youngster was to, as it were, launch a career. This time in athletics. 
Dalton Grant is Team GB's former high jump champion who, on his retirement, went on to share his competitive skills with sports people from other fields, including a former Hammer looking to get back into the pro game.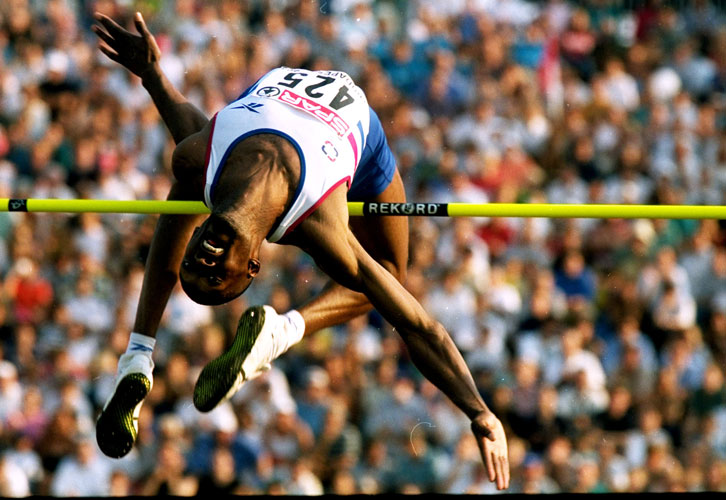 Matthias Fanimo was once infamously known as the fastest player in football until injury saw him drop into non-league football until Dalton began working with him and helped him get back into the pro game in Europe a couple of years ago. 
What's more, Hackney Downs former star pupil also worked as conditioning coach for the team down the A13, Dagenham & Redbridge which, as the giant Ford sign by the side of the road surely proves, was the Motown of London?!
Just before we find out what's going on in the game, 15 March 1985 was also significant for more than yet another impressive Cottee performance. It's also the day the very first domain name was registered into a world that really didn't care. Because once Massachusetts computer company symbolics.com opened the floodgates to a fanfare of nothing, as an entire four other companies could be bothered in the next nine months.
Whatever happened to that internet thing, eh?
And if you can think of a better way to get from TC to PC, I'm open to suggestions…