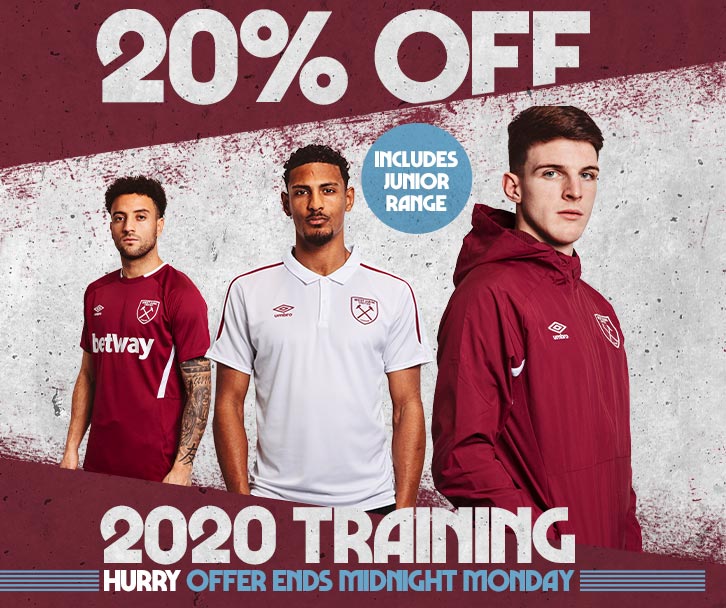 Head to officialwesthamstore.com now to get 20% off our 2020 training range!
You can get great discounts on everything from Umbro training jerseys to jackets, sweatshirts and jackets - but hurry as the offer runs until midnight on Monday.
Shop at officialwesthamstore.com or visit us in store at London Stadium, Liberty Romford, Lakeside Thurrock or Basildon Eastgate.